It is near the end of wood-warbler migration in New York City; the hordes of Yellow-rumped Warblers have descended upon us and it has been quite some time since earlier migrants like Worm-eating Warbler have been reported.  Now is the time of Blackpoll Warblers, Palm Warblers, and small amounts of late lingering migrants sprinkled in, here a Black-throated Green Warbler there a Northern Parula, and look, an Ovenbird is still bobbing along on the floor of the forest.  It is also getting near the time to start watching for western strays like Black-throated Gray Warbler or Townsend's Warbler.  Unfortunately, and only to be expected, I have not found any of the western strays and my autumn Oporornis hunt has only rewarded me with lousy and brief looks at a single Mourning Warbler.  But I have seen plenty of the more common birds and some have even stayed still enough to let me digiscope them so, lucky you, I have some wood-warbler shots for you below…
First up is an amazingly nice Palm Warbler of the eastern or "yellow" variety.  Western or "white" Palm Warblers only have yellow on their undertail coverts in fall and have a white rather than a yellow supercilium.  Both eastern and western Palm Warblers do wag their tails, a nice field mark if you are at a distance.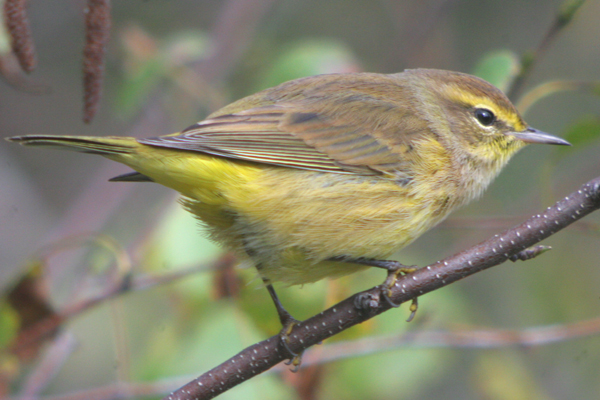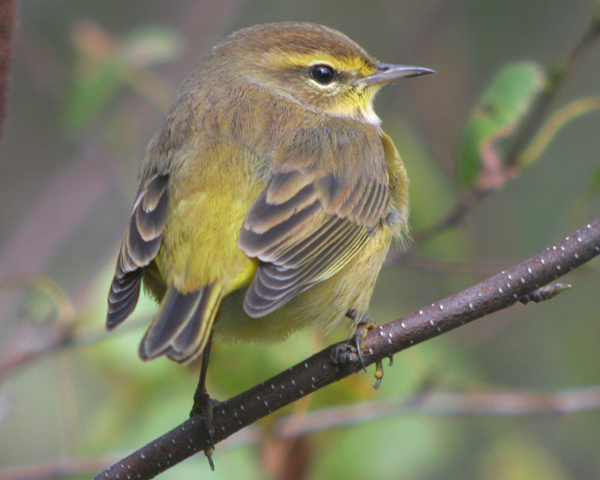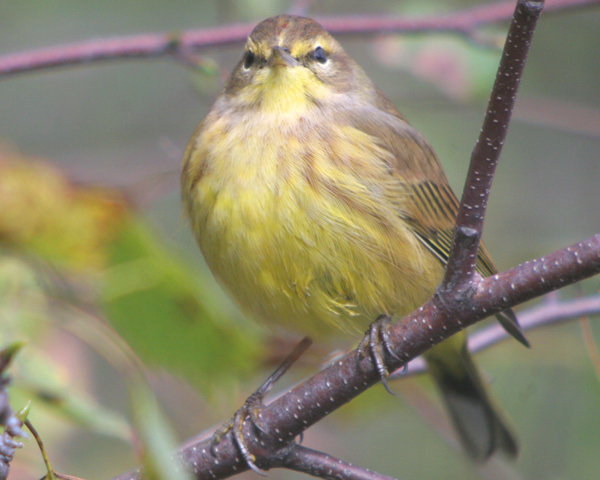 And, for comparison purposes, here is a "western" Palm Warbler that was not quite as cooperative.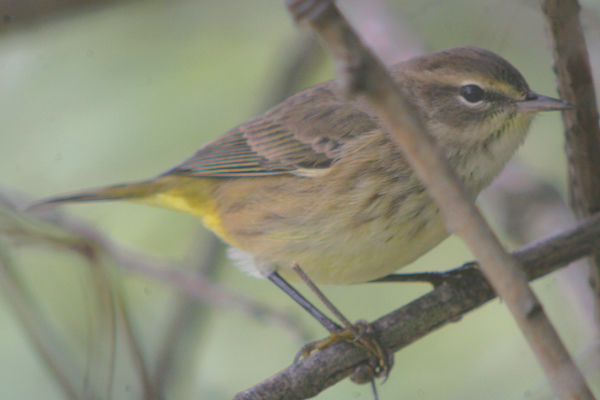 The two photos below serve to illustrate the idea that all Yellow-rumped Warblers have yellow rumps but not all warblers with yellow rumps are Yellow-rumped Warblers.  I might need to get that on a bumper sticker!  The first rump is that of the Yellow-rumped Warbler and the second is that of the same eastern Palm Warbler that is featured above.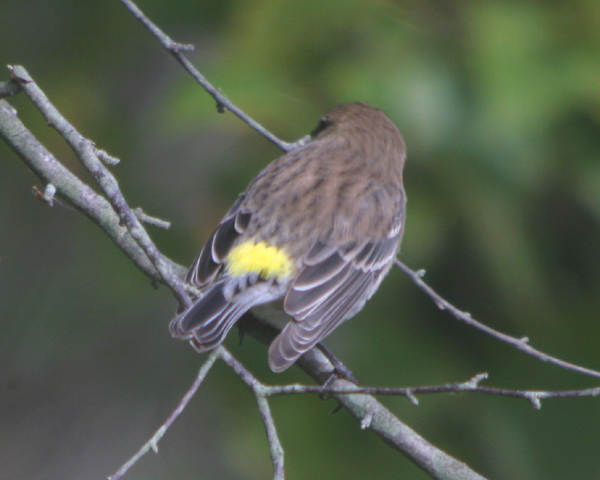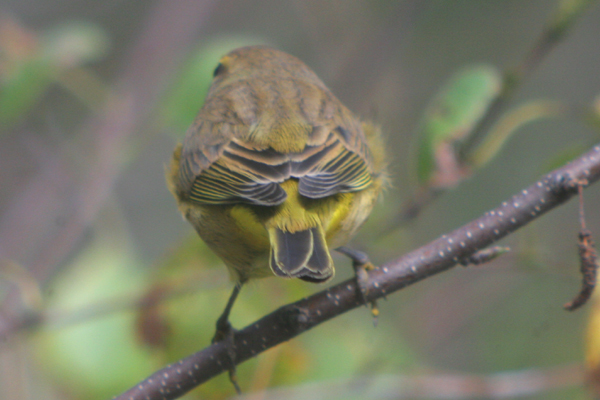 Of course, I can't let this post go without a shot of a Yellow-rumped Warbler that features something other than a rump, otherwise I might be accused of some kind of bizarre perversion!  Mmm…butterbutts…mmm.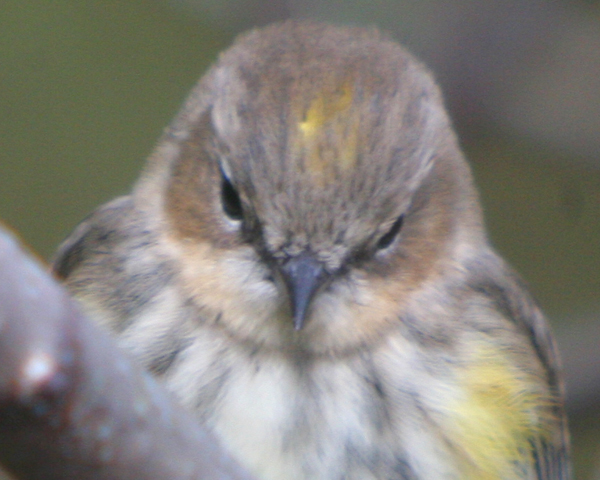 And, finally, a shot of one of those confusing fall warblers, you know, the ones that everyone is always so worried about identifying.  Well, this one is a Blackpoll Warbler and I'm not going to go into details as to why, except to say that the streaks on the back are the easiest way to make sure of the identification.  May you go out and see a horde of wood-warblers (or, if you are in the eastern hemisphere a horde of warblers, you poor things) this weekend!