The Butterbutt, or, more properly, the Yellow-rumped Warbler (Dendroica coronata) is

one of the most common warblers in North America. The reason for their common name is pretty obvious, but if you need an explanation just look at the little thumbnail to the right. Here in the eastern part of the continent we have the "Myrtle" form of the Butterbutt, easily distinguished from the western, "Audubon's" form by the lack of a yellow throat, among other less-noticeable features. I was fortunate enough to come across quite a few of these gorgeous and fearless wood-warblers, in non-breeding plumage, easily pished in for photographs, on my birding excursion to the barrier beaches of Long Island this past Sunday.
Every spring and every fall I eagerly await the arrival of the Butterbutts and then, when I get tired of sifting through one after another trying to find a rarity, I just as eagerly await their departure. I rarely take the time to really appreciate them, even when I find them on their breeding territories in the Adirondacks, which is a shame as they are gorgeous creatures in their own right. Anyway, I took the time this Sunday and I must say I am appreciative of the results!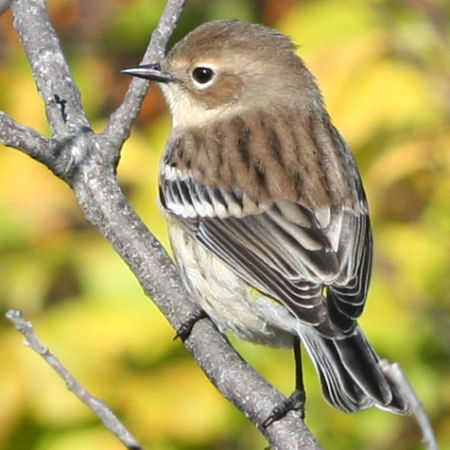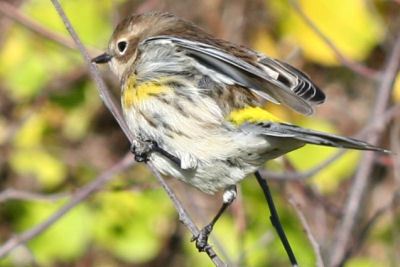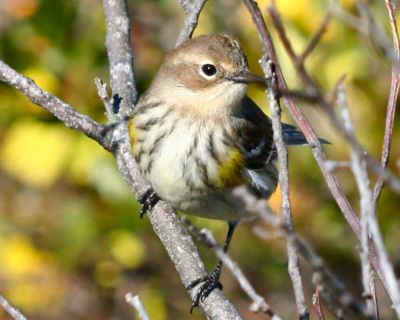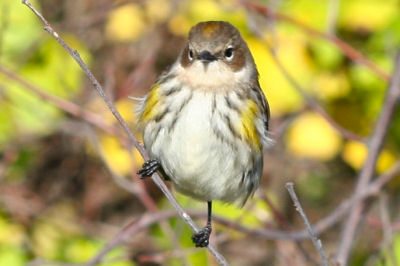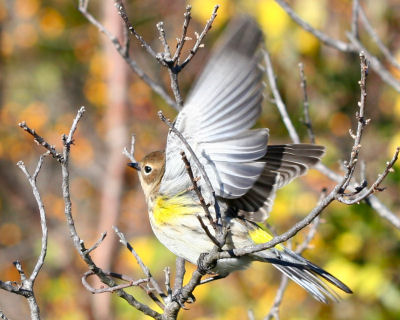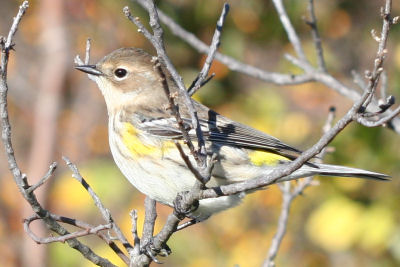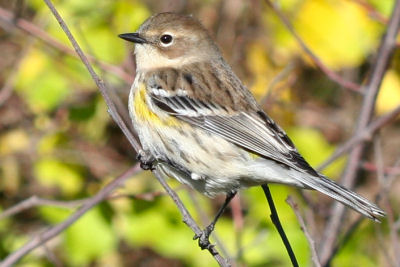 If you'd like to see what Butterbutts look like in breeding plumage click here.