After the fun-filled factory tour and roundtable discussion at Swarovski headquarters the whole bird-blogging bunch of us headed out to Beavertail State Park for some light birding.  Some of us, including me, tried our hand at digiscoping with equipment provided by Swarovski.  While it was rather easy to get images, getting good images is a bit more difficult, at least for a digiscoping novice.  I have a whole lot more respect for Mike McDowell now (not that his images haven't always amazed me).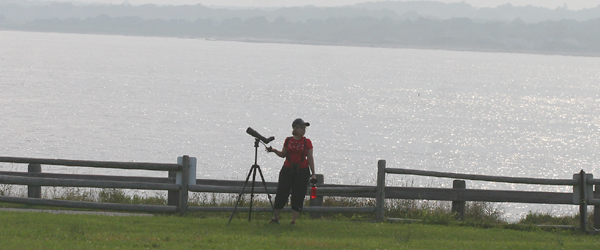 Sharon, aka Birdchick, looks for her next digiscoping victim
Making sure the right amount of light was getting to the camera was maddening, especially when I had a singing Song Sparrow teed up right in front of me and snapped a whole bunch of pictures only to discover that I was using far too fast a shutter speed and had a heaping pile of nearly black images.  After that disheartening experience I checked my viewscreen after each shot to see how it looked and adjusted shutter speed as necessary.  While the results weren't up to professional standards they were pretty decent for a first serious attempt at digiscoping, if I do say so myself.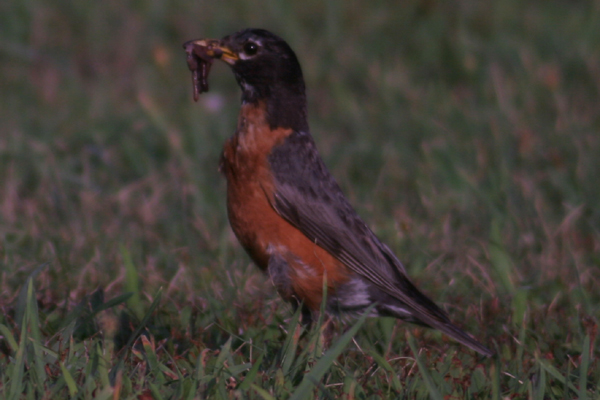 American Robin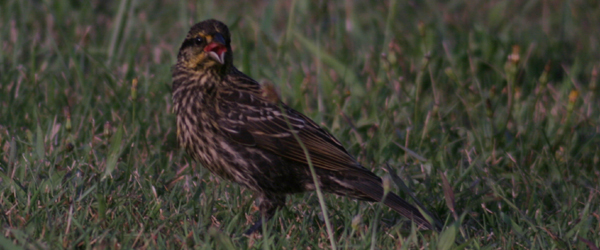 female Red-winged Blackbird
Of course, once I took my camera off the scope a Great Black-backed Gull flew by and I snapped away, and was much happier with the results.  Eventually I am pretty sure I will break down and get myself a good scope, tripod, and digiscoping rig, if only because it increases the range at which one can take pictures.  But until then I will have to get by with my Canon SLR and trusty 100mm Macro lens.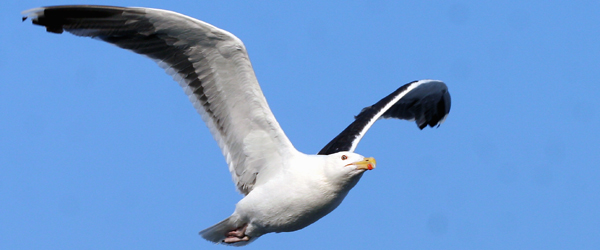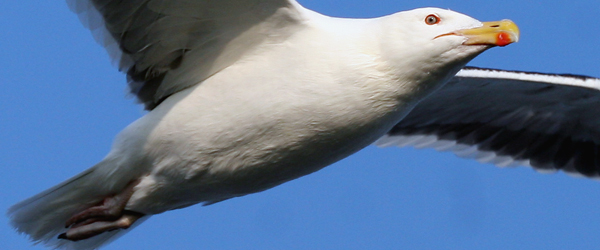 I did manage to get much better digiscoped shots the next day in Cape Cod (including some of a lifer!), but you'll have to come back later to see those…