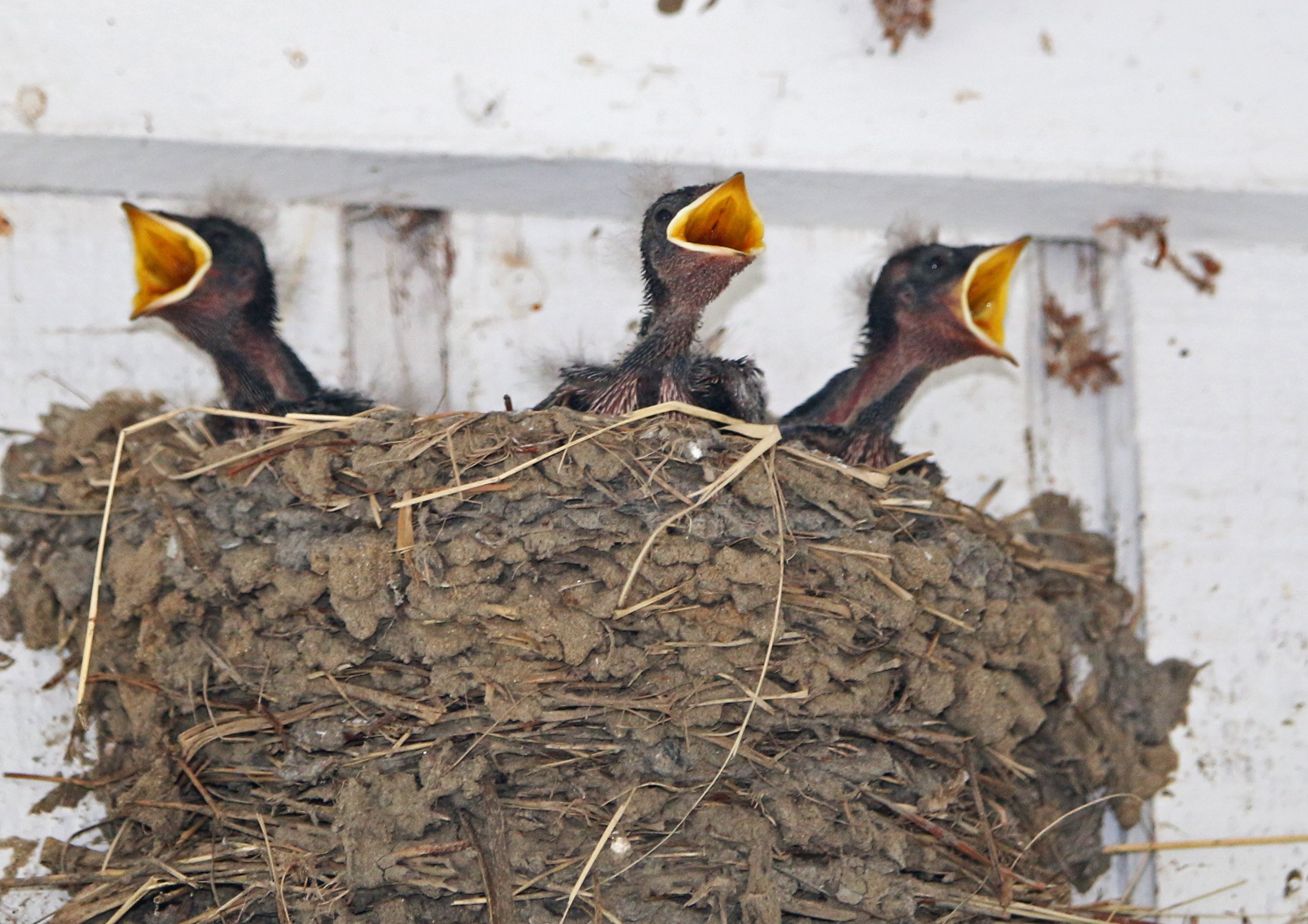 When I was a kid, I used to spend all summer on Kennebago Lake in Maine. My siblings and I would swim, hike, read, and look for leeches, reveling in the long days of June, July, and August. One of our favorite activities has always been kayaking, and I have vivid memories of looking for swallow nests under the beams of wooden bridges. From the kayak, we gazed upward, beaming when we caught a glimpse of their wiggling heads and heard their cheeping voices.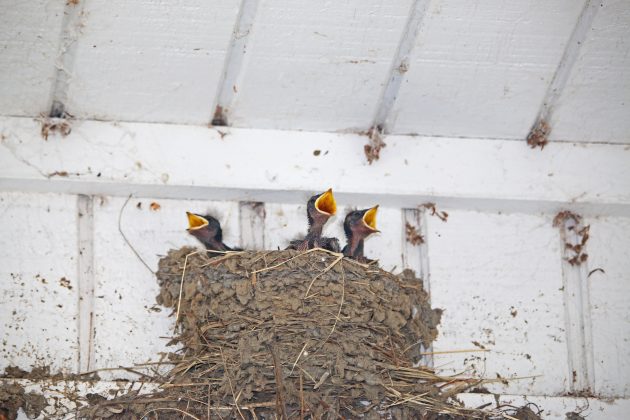 Barn Swallow chicks.
Over the weekend, I visited Sapelo Island on the coast of Georgia, catching a glimpse of baby Barn Swallow chicks for the first time since my summer years on Kennebago. To reach Sapelo, visitors must be sponsored by someone on the island and board a 15 minute ferry from the mainland. I was there to tour a long term ecological research site, and while I waited for my ride I noticed dozens of Barn Swallows swooping through the air.
I stood in the shade of a wooden overhang, with two door-less rooms for storing equipment and soda machines open to the dock. As I watched, a swallow flew past our heads and ducked under the overhang. The moment it disappeared from view I heard the signature chirping of tiny avian chicks, and following the sound I immediately found the nest.
Built from mud, grass, and feathers, the nest held at least three babies. I can't help saying it: they were cute. Their bodies were blue-purple, but tiny bills glowed a bright yellow in the shadow of the ceiling. In fact, when they opened wide for food, it looked like their mouths made up their entire heads!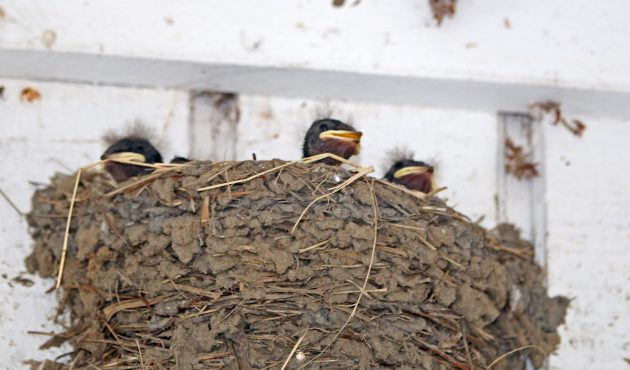 A close up of their adorable faces.
The nest was built fairly low on the wall, and with my zoom lens I had a great view of the chicks. Before, I had never noticed that the tops of their heads sprout tiny feather-wisps, giving them a cartoon-ish appearance.
Eventually my ride arrived, and I bade the birds adieu. In my book, seeing baby birds of any species is a great way to start a trip!