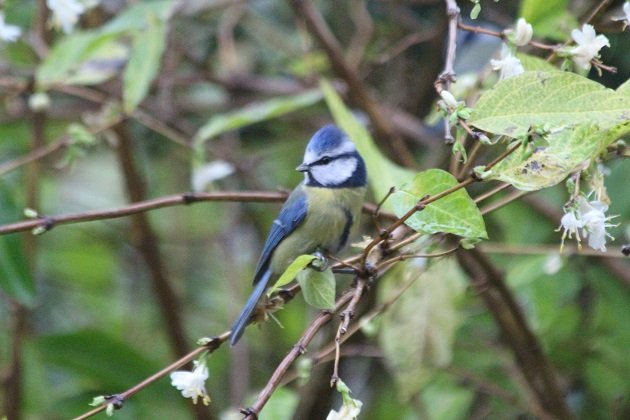 It's the time of the year again, where I leave the sometimes ephemeral Austral summer of New Zealand for a foreign clime. This year I've chosen to forsake the summer entirely and head to my parent's home in Cheshire in England. The skies are grey, the temperatures low, but the house at least is warm (a trick New Zealand has yet to master), the food plentiful and the birds good.

Cheshire is a pretty good spot if you are interested in birds. Not too far from me is the excellent Dee Estuary (I'll be chasing a Common Loon or Great Northern Diver up there tomorrow) and the North Coast of Wales. But actually the gardens of my parent's place hold plenty to divert me for a long while. My Dad always complains about how many sunflower hearts, nyger seeds and fat balls the birds here eat, and how much they cost, but the cost produces a hell of a show. Dominating the peanut feeder is a Great-spotted Woodpecker, practically rooted to the spot. When he isn't there Great Tits and Blue Tits enjoy a pack here too, and the occasional mob of Long-tailed Tits.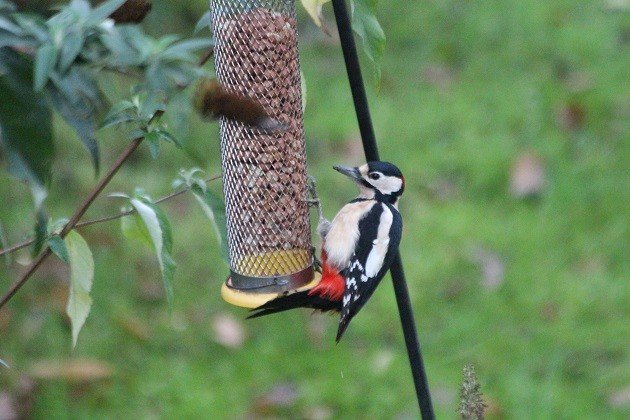 Great-spotted Woodpecker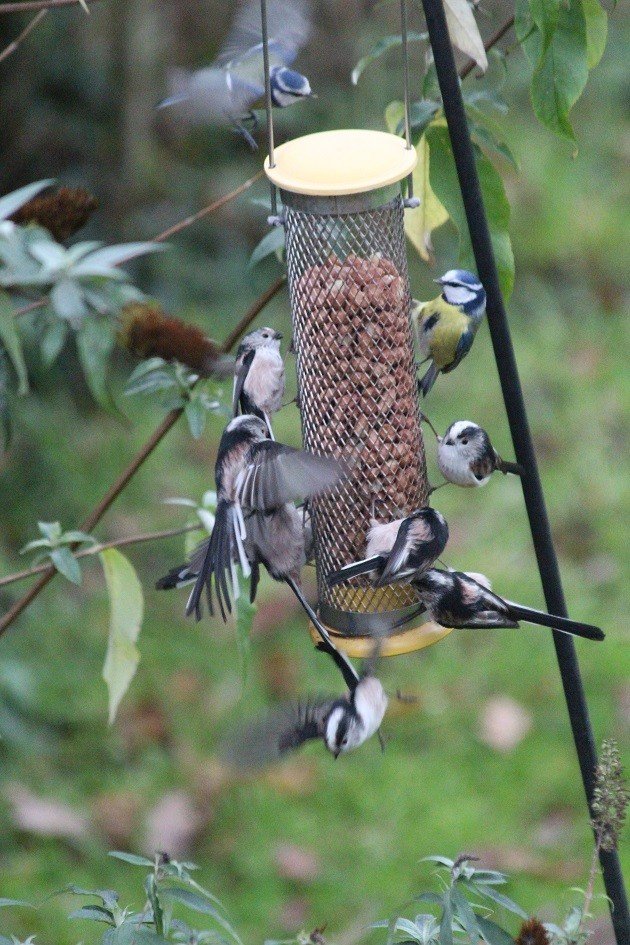 Blue Tits (above) and Long-tailed Tits (below)
The real show is the sunflower feeder, which is a constant battleground of tits, including the Coal Tit and sometimes Willow Tit, as well as the Goldfinches, Greenfinches, Nuthatches and Chaffinches. Beneath them Dunnocks, Moorhens, Robins and a Ring-necked Pheasant called Henry scoop up the detritus showering down from the feeders. Huge flocks of Redwings and Fieldfares join the Blackbirds and Mistle Thrushes in eating the hundreds of apples left out for them and stripping every holly tree (bar one) of every last berry.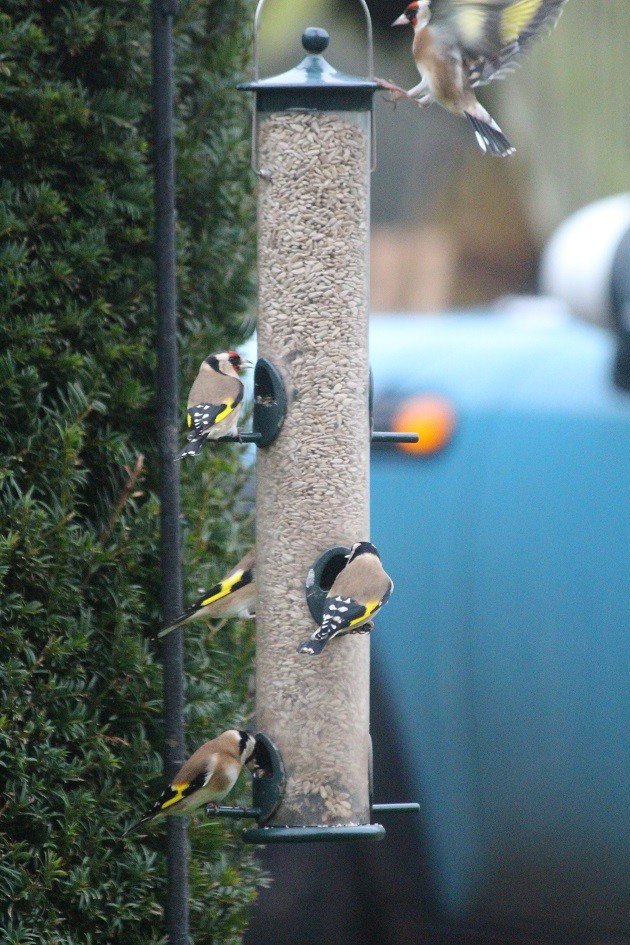 Goldfinches can be pretty dominant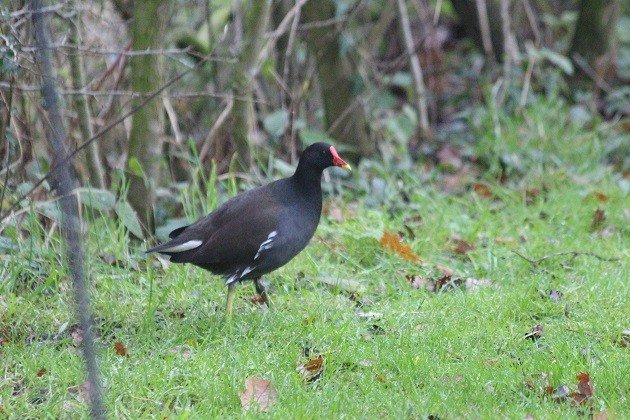 Moorhens join the party too
A Sparrowhawk comes occasionally to snatch away one of these visitors. And every now and then the show is enlivened by the odd rarity – Bramblings are a new but increasingly numerous visitor, and Siskins come for the nyger now. Reed Buntings and Lesser Redpolls are much rarer visitors, and a couple of species have only been seen very rarely, like a Goshawk, a Woodcock found in the next door field, or a Lesser-spotted Woodpecker (seen and photographed by my parents but not me.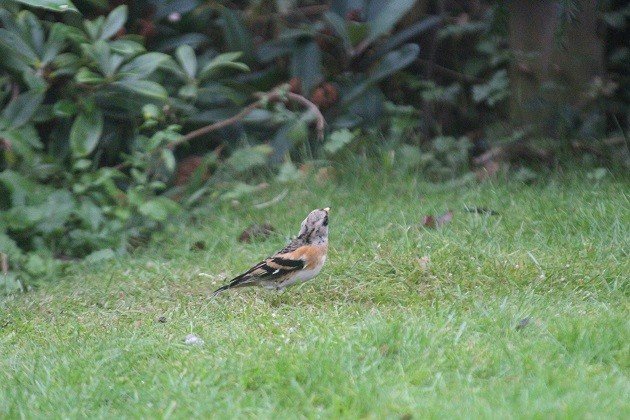 Brambling
So Merry Christmas one and all, and I'll have more to say about the region soon!