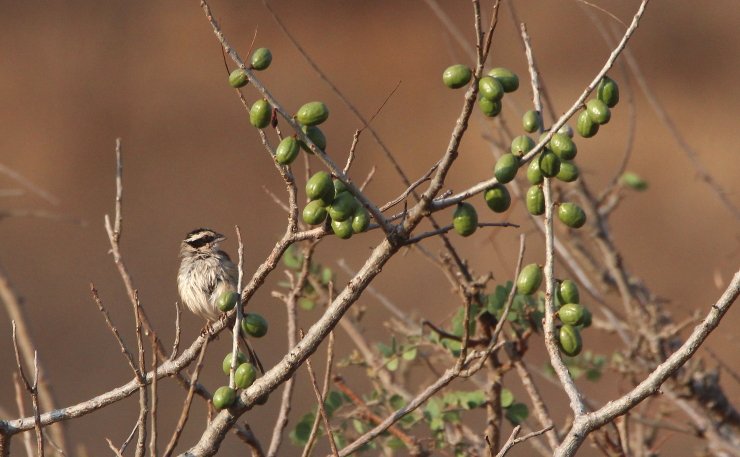 I have often sung the praises of the beautiful birds I can see by driving 3,000 feet / 62 km / one hour down to the little town of Paso Ancho, on the edge of what Mexicans call Tierra Caliente (the Hot Country). In an already endemic-rich part of the world, this is where the concentration of endemics is highest. And many of these species are also strikingly beautiful.
Unfortunately, there is a downside to visiting Tierra Caliente. The Hot Country is, well… hot. Birding there can often be a test of endurance. So when this weekend we finally, for the first time in seven months, got desperately-needed rainshowers on two consecutive afternoons, I decided to jump at the opportunity to take advantage of the suddenly cooler temperatures. Off to Paso Ancho I went, thrilling to see roadside puddles all the way.
It was, indeed, a cooler visit than would have been possible at any time over the last couple of months. But enough about me! I'll just let my pictures do the talking. Here are some of the wonderful birds of Mexico's Hot Country:
I'll start with a bang: What could be better than a Russet-crowned Motmot? (I showed this photo to my sister, and her comment was: What a fabulous set of colors. You could decorate a house in them!) Make sure you notice those two raquet-feathers on the tail.
Yellow-winged Caciques, showy members of the Blackbird/New World Oriole family, are always conspicuous residents of the region. But they seemed particularly active this visit, probably because it is mating season. A tropical tree called Jocote (Spondias purpurea) is in full fruit right now, so almost all of these birds' ivory bills were dyed a light pink color. (Those are very unripe Jocote fruits, along with a Stripe-headed Sparrow, in the header photo above.)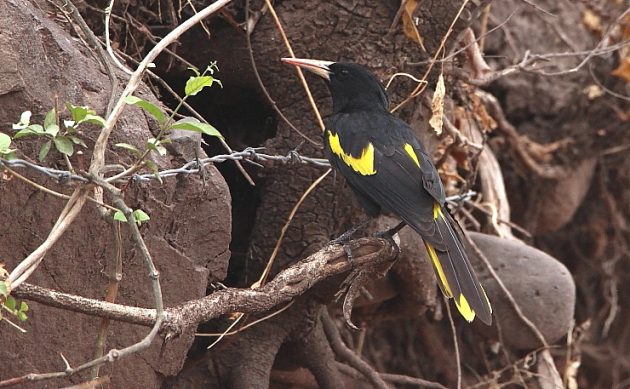 It's mating season, and the males are sporting some wild head feathers right now. This isn't the best photo, but it's still a must-see.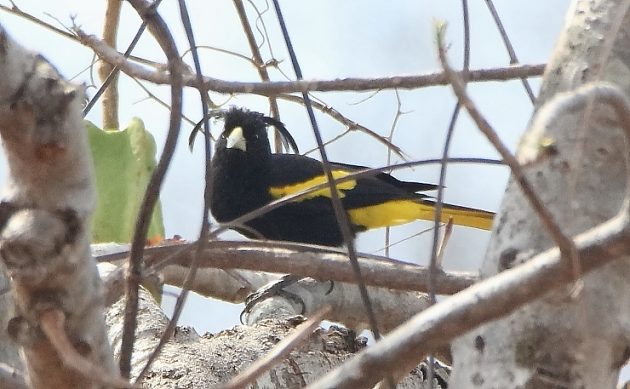 And yes, the Caciques are building nests. They are among several tropical birds that build long, elaborately woven nests.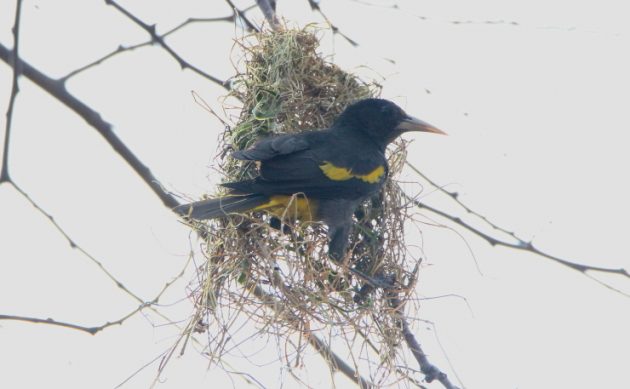 Doing the same has given our area's resident Streak-backed Orioles the Mexican name of bolseros, or bag-makers. This one is just starting his next nest.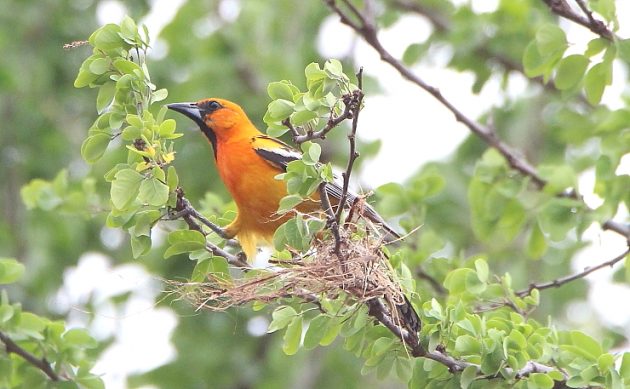 This Thick-billed Kingbird also appears to be nesting.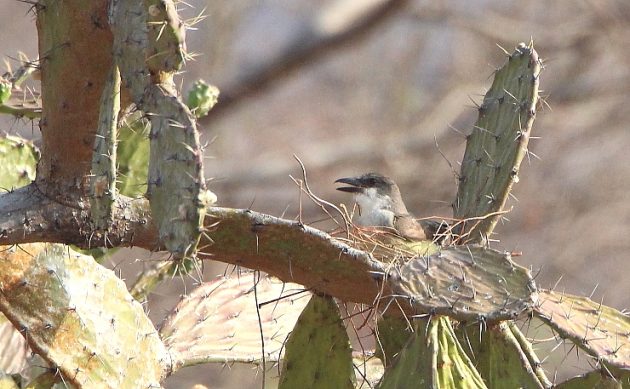 Speaking of spring fruit, if you have ever tried eating cactus fruit, this one looks very tasty.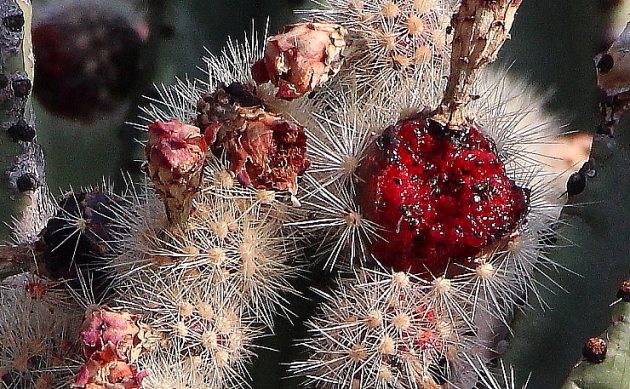 But, however do you harvest it?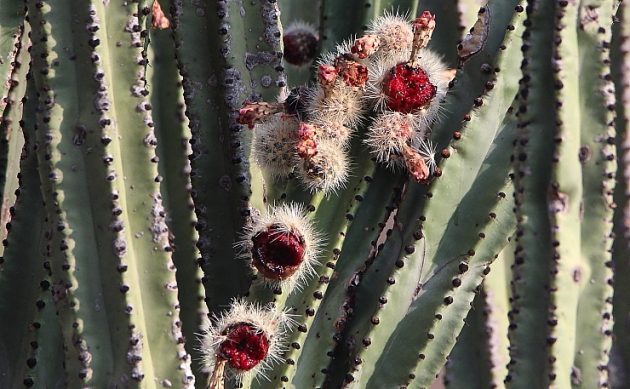 Ah, yes! It really helps if you have a big beak, like that of a Curve-billed Thrasher!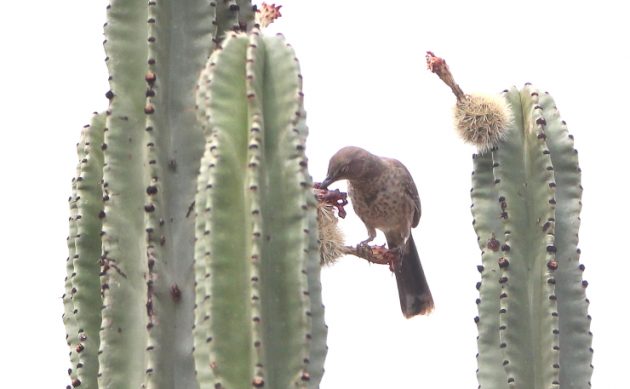 Of course, Curve-billed Thrashers are some really tough birds. Serious attitude. Check out this stinkeye.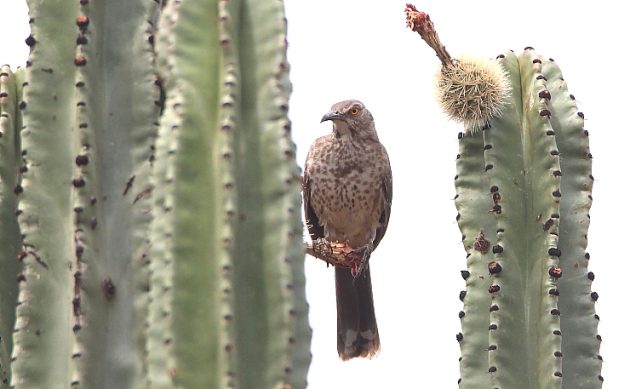 Oh dear. It's way too late, this post comes out first thing tomorrow, and I have a lot more pictures and birds to show. At least that takes care of knowing what I'll write about next week.
I'll throw in an adorable Ferruginous Pygmy-Owl by way of an apology.