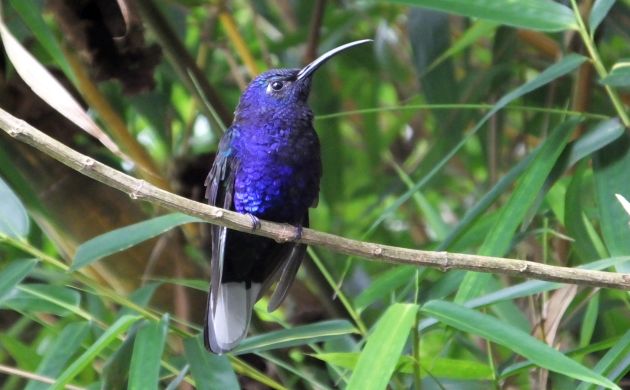 It's warm as always in Costa Rica but I know there's a change of seasons up north. I know because I see what the calendar says and I used to live it. The many leaves dropped and curled and being carried through quiet streets by creeping cold winds. Warblers, grosbeaks and the faery phrases of the Wood Thrush long gone. But there's still birds, others from colder habitats further north, thousands of goldeneyes, scoters and other ducks flying fast, back to the Great Lakes, sparrows flocking in the brush, a fantastic snowstorm of gulls decorating the Niagara River corridor.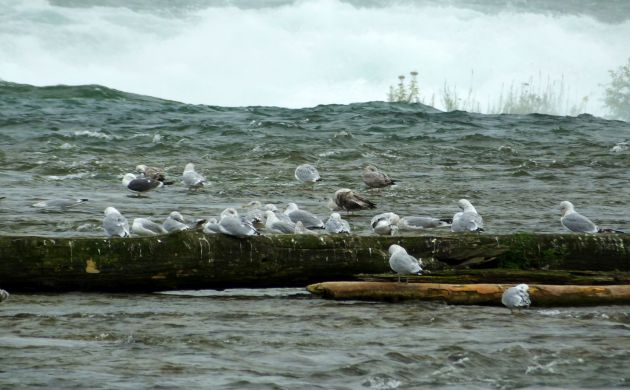 Gulls on the Niagara.
In Costa Rica, the seasons are changing as well, nothing like the drastic turn up north but changes nonetheless. The rains are calming down but the biggest difference comes in the form of birds, thousands of them. It's the annual flow of birds going south and it starts back in September, maybe even a bit in August, but truly picks up speed in October and continues into the first week of November. In the north, it's fall but for us, this is more like our spring, our own exciting birding days of May. The wood-warblers, vireos, thrushes and grosbeaks might not be singing nor are they dressed for courting but they do come in droves and each day brings new birds.
It took a little while but all of our fall and winter birds have finally arrived. Baltimore Orioles are coming to feeders in November and checking out avocado trees (I saw six of them doing just that a few hour ago), Tennessee Warblers are masquerading as Old World warblers in most places, and small flocks of Rose-breasted Grosbeaks are making appearances.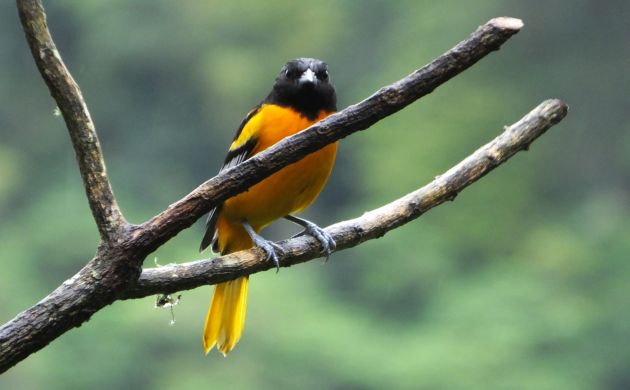 One of many beautiful Baltimore Orioles in Costa Rica for the winter.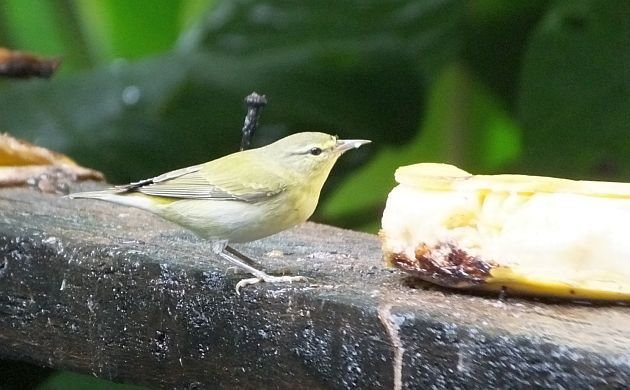 Tennessee Warblers in Costa Rica prefer flowering trees in dry areas but a few also visit banana feeders. 
Broad-winged Hawks have also mostly flown through or taken up residence on their wintering grounds. They are especially common in middle elevation habitats.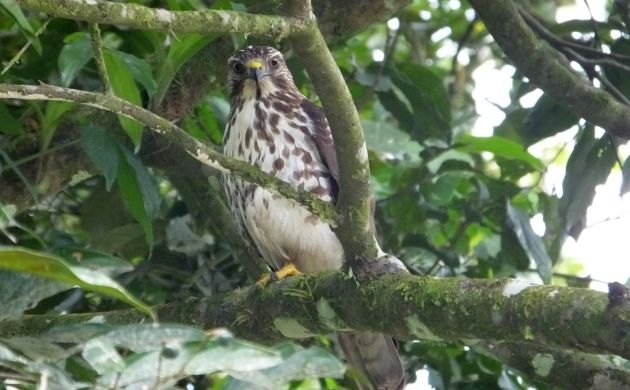 Broad-winged Hawk, the most common hawk during winter in Costa Rica.
Visiting birders are often surprised that some of our other common wintering bird species are ones not so frequently seen. For example, our most common Empid. happens to be the Yellow-bellied Flycatcher. A lot of Acadians and Willows and Alders also pass through the country (along with millions of Eastern Wood-Pewees) but the one that pops up the most is the Yellow-bellied. Other common, uncommon species include Philadelphia Vireos (common on the Pacific Slope although there don't seem to be as many as there used to be…), and that much wanted gem of migrants, the Golden-winged Warbler. A birder in Costa Rica from now to March can expect to see a few on any given birding day!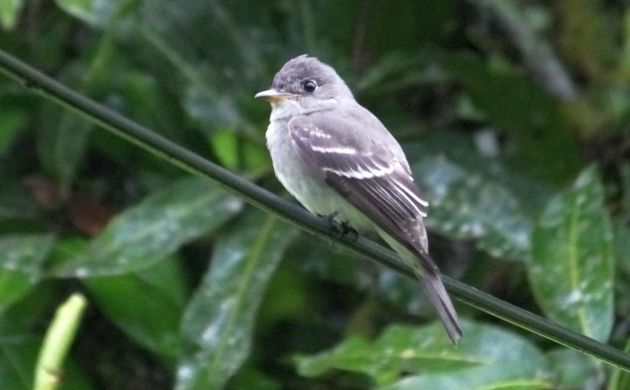 One of those many many wood-pewees headed to South America.
The appearance of migrants from the north means that "summer" is just around the corner and indeed this is how locals refer to the dry season. Warm and snow-less, it's a fine time of year to visit Costa Rica. Not to mention, while admiring the birds of summer from the north, there's also 600 plus other resident species to look at. Those would be birds like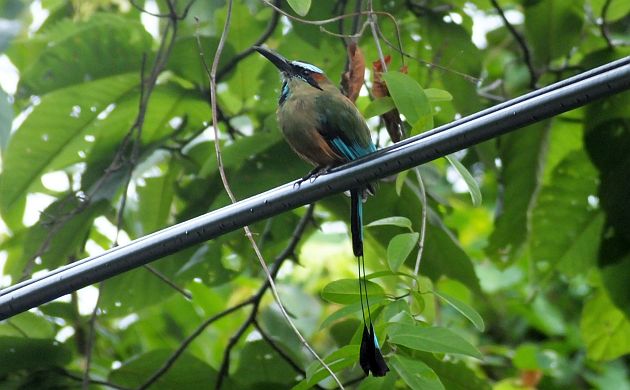 Turquoise-browed Motmot- common, fantastic, and easier to see than its rainforest kin.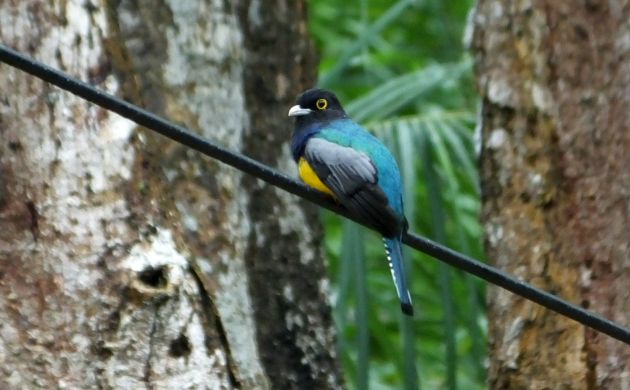 Gartered Trogon- also common, just beautiful. I love when they perch on roadside wires.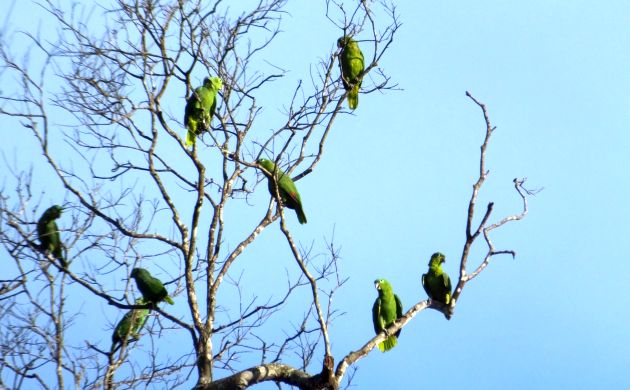 Mealy Parrots- one of many parrot species being raucous at many sites in Costa Rica.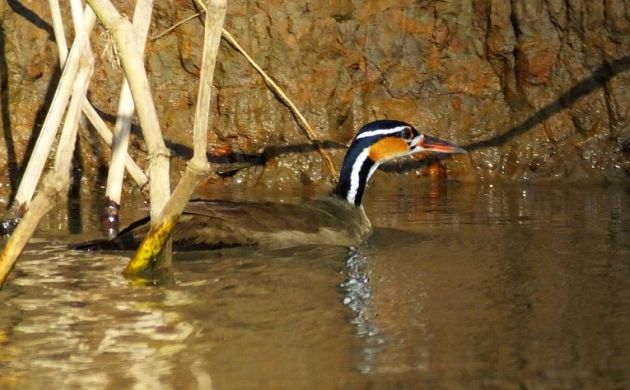 Sungrebe- weird, weird, and weirder, this local bird is perhaps most regular at Cano Negro and Tortuguero.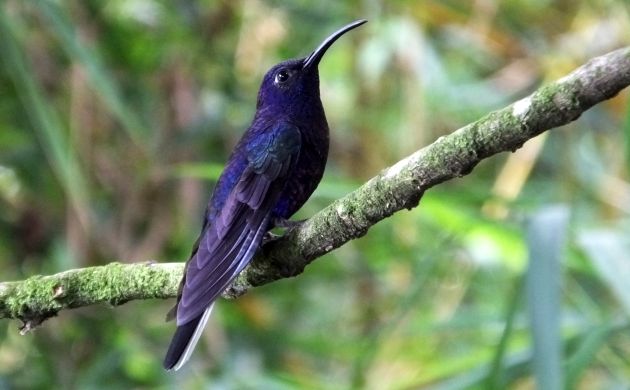 Of course, there are also a few dozen other hummingbird species, the Violet Sabrewing being one of them.
If you miss those spring days, rejuvenate with a visit to Costa Rica. Missing the beautiful green days of summer? Go birding in Costa Rica now until April. I might be biased but honestly, the birding is always fantastic in Costa Rica, it's like coming back to spring, birding in another, bio-explosive summer.