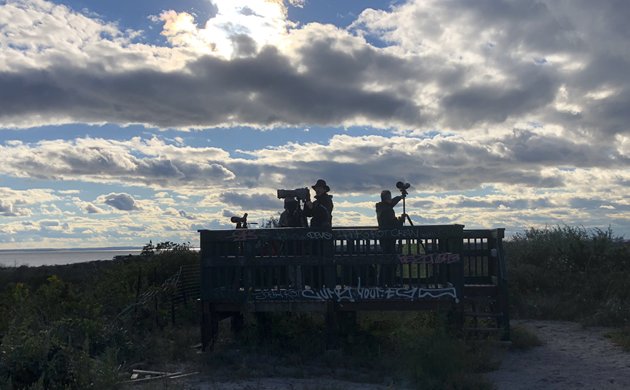 As I watch the season's first snowfall (flurries, thankfully) accumulate on my lawn, I can't help but feel a sense of loss. Most, if not all, of our southbound migrants have moved on. On the other hand, we can also look forward to the imminent arrival of literal rafts of seaducks and winter specialties. Does the dwindling of daylight hours trigger despair or delight in your birder's heart? For me, the colder weather will probably sting until I pick up my first Snowy Owl of the season.
Since November isn't the optimal time to go owl hunting in these parts, I'm going to try to find some fun winter finch action along the lakeshore this weekend. Corey will indulge in his regular coastal Queens birding. How about you? Where will you be this weekend and will you be birding? Share your plans in the comments below.
Whatever your plans this weekend, make time to enjoy SkyWatch Friday. Also be sure to come back Monday to share your best bird of the weekend!