This last week I was out with a falconer that had an absolutely stunning pale form Gyrfalcon (Falco rusticolus) and the beauty of this wonderful bird really touched me. Well, to be honest, seeing this stunning raptor with jesses on a pole in an SUV wasn't exactly the happiest of moments, but as soon as he took to wing, he blew my mind.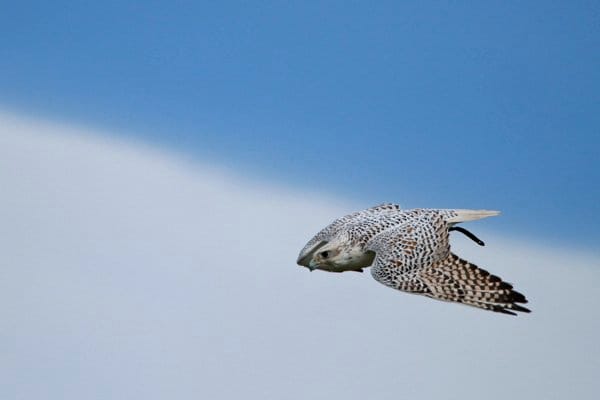 But this gets me back to my original question, something that has been bouncing about within me for a good few years: "is falconry a good thing?"
A few months ago, James Currie wrote a very interesting piece Falconry – Bloodsport or Alternative Form of Birding? about his experiences with Harris' Hawks (Parabuteo unicinctus) as falconry birds in the Sonoran Desert in which he discusses various pros and cons of falconry. James' expression of his feelings and thoughts on falconry have helped me cement a little in me how I feel/think about it. But I still am nowhere near to being clear.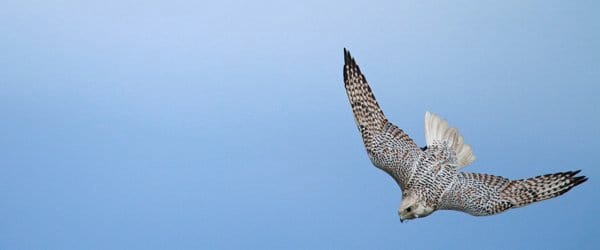 In the 1970's and 1980's, organizations like the Peregrine Fund effectively used captive breeding of – initially – Peregrine Falcons to re-establish wild populations and effectively changed the course of the peregrine's future. Hundreds of individuals around the USA and the entire world dedicated their lives and hearts to working on raptor conservation – much of which was centred around the activities of passionate falconers.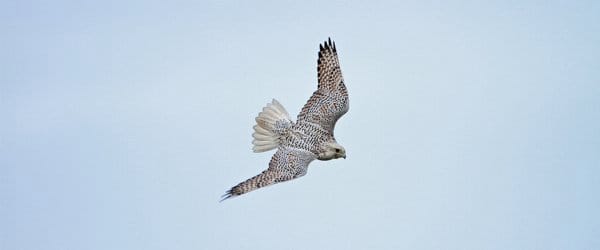 With the initial successes of the work with and on the Peregrine Falcon other raptors in need garnered more attention. I really have no idea how it might be possible to quantify the real effect – direct or indirect – that falconers have had on the health of world raptor populations; but I suspect that the indirect influence of their passion for birds of prey may have been huge.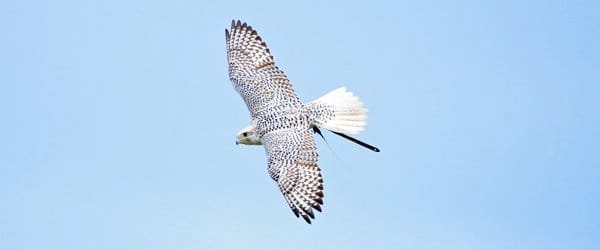 The thing is, when anyone is really enthusiastic about anything – be it fighter jets, rare books or raptors – that enthusiasm tends to be infectious in that they seek out people that are open to their interest, and enthuse a wider circle of people. Reminds me of gull people. But on Gulls: terribly boring creatures that people like Alvaro Jaramillo try (rather successfully) to convince us are cool.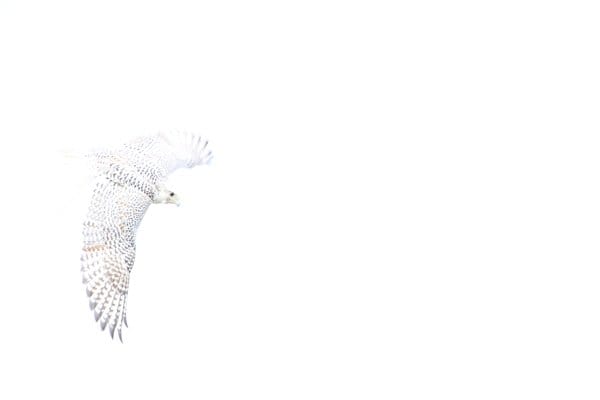 But after having seen this gorgeous Gyrfalcon come to life on the wing, the bunny-hugger in me struggles to come to terms with keeping such a majestic flyer in captivity. And I had the same misgivings about captive parrots. The day I saw my first wild Cape Parrot (Poicephalus robustus), something changed in me.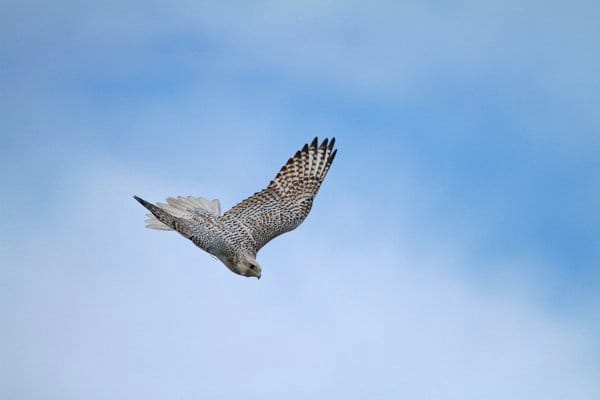 One thing that James Currie said in response to a comment on his Harris' Hawk blog post was: "I never though of falconry as an art-form before but I can see how falconry can be described as such. The attention to detail, creativity and patience required to practice it properly are certainly reminiscent of a form of art."
But on the other hand, another comment by a reader read: "The only justifiable falconry used today is to rehabilitate birds."
 Now that is some food for thought!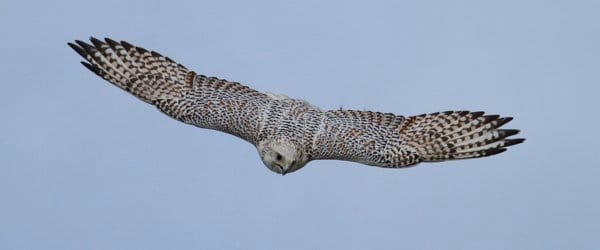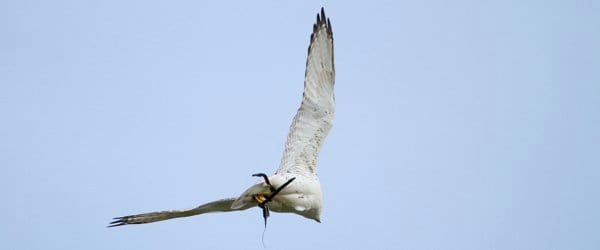 Happy birding,
Dale Forbes