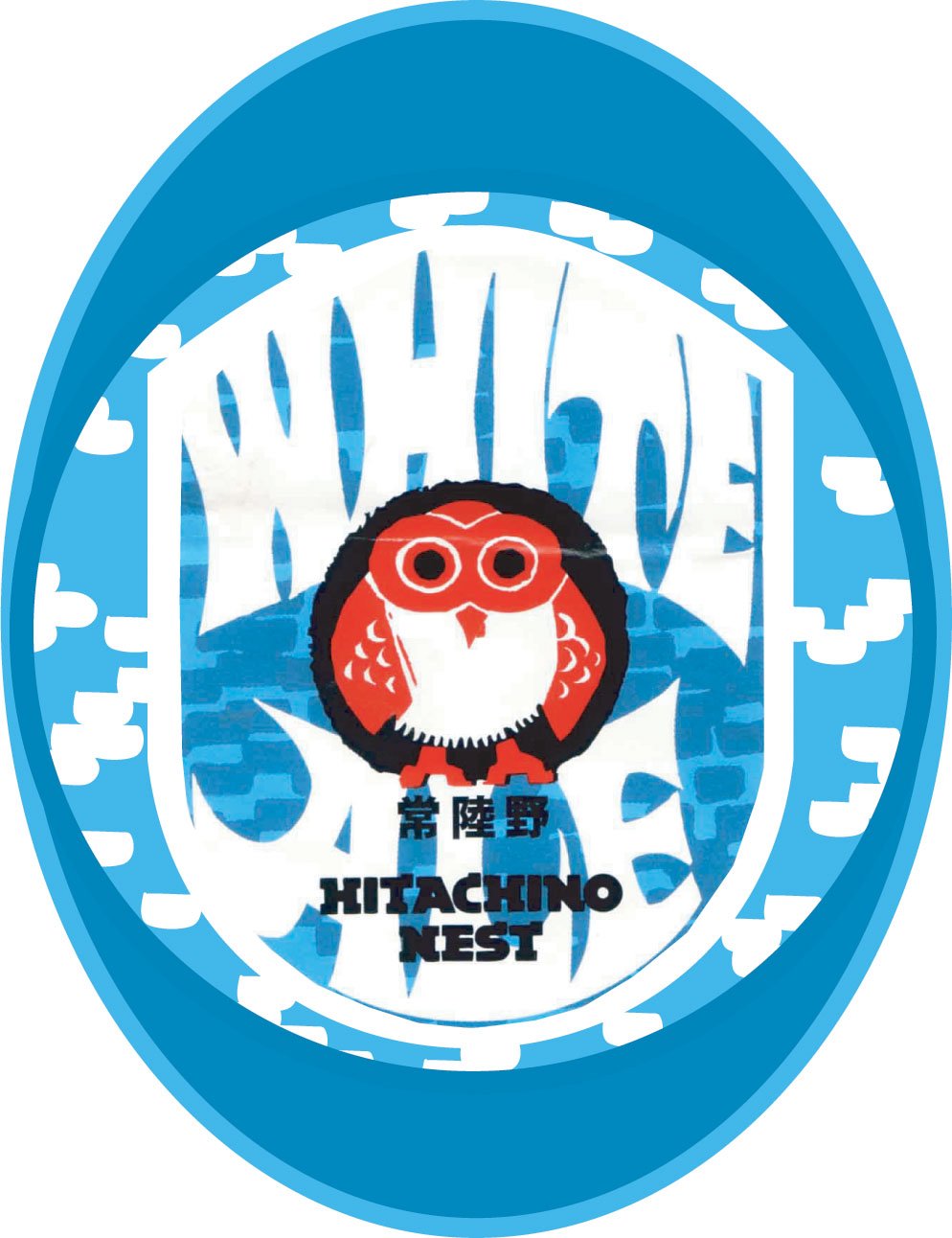 We had a dusting of snow here at the end of April in Albany, New York – and two days later we set a record high for May Day with the mercury maxing out at 90 degrees Fahrenheit. The erratic weather certainly presents some challenges in the seasonal selection of adult beverages, but I think it's safe to say – with winter mostly likely behind us for good – that we can ease into refreshing summer thirst-quenchers, lawnmower beers, and summertime wines for the foreseeable future. So, let's begin with an unlikely classic: a Belgian-style wheat beer from Japan.
Hitachino Nest White Ale might be Japan's most recognizable beer – at least after Asahi, Kirin, and Sapporo, the big three macro-lager stalwarts on tap at sushi bars and hibachi restaurants around the world. But Hitachino Nest offers a lot more character than these well-made but generic international lagers. I remember first drinking Hitachino Nest at a tasting hosted at the Brooklyn Brewery by the late beer writer and critic Michael Jackson many years ago. For me and many other drinkers, it served not only as an introduction to Japanese craft beer, but to the Belgian witbier style, an archaic wheat ale whose reliance on spices over hops belies its origins in late medieval European brewing. Despite its ancient lineage, witbier appeared doomed to remain an obscure and curious footnote in the history of brewing when the last remaining producer in Belgium shut off its brew-kettle for good in 1957. But its demise was happily brief, thanks to the passionate intervention of an enterprising young milkman from Hoegaarden, the Belgian town where witbier was last brewed. As the now-famous story goes, only about a decade after witbier disappeared, Pierre Celis took it upon himself to restore the brewing of the local beer he loved in his youth, naming his proudly revivalist product after his hometown of Hoegaarden. No one in the brewing industry could have predicted just how popular this obscure Flemish wheat beer would become: among its many latter-day imitators is the ubiquitous supermarket brand Blue Moon, produced by MillerCoors and first sold at Major League Baseball games at Coors Field – quite a leap for a briefly-extinct, rustic brew of the Belgian countryside to become the preferred accompaniment to hot dogs while watching America's pastime. As long as we're getting our cultural wires crossed, as Tintin might have said to Toto: "I don't think we're in Hoegaarden anymore."
Perhaps an even stranger twist to the witbier saga was the decision made in 1996 by the Kiuchi brewery of Japan – a traditional sake and shochu maker in business since 1823 – to begin producing craft beer. Even more odd was its choice of style for its inaugural beer: rather than mimicking the burgeoning trend of hoppy West Coast IPAs or continuing in the firmly-established Japanese traditions of lager brewing, Kiuchi chose to make witbier. A mere half century after the sweetly spiced and citrus-tasting witbier died out in its homeland, Belgian wheat beer was being made with renewed enthusiasm by a rice wine producer halfway across the globe. Hitachino Nest White Ale quickly became a cult favorite, and I'm glad to see it's still around after all these years, still in the capable hand of the brewery that first created it.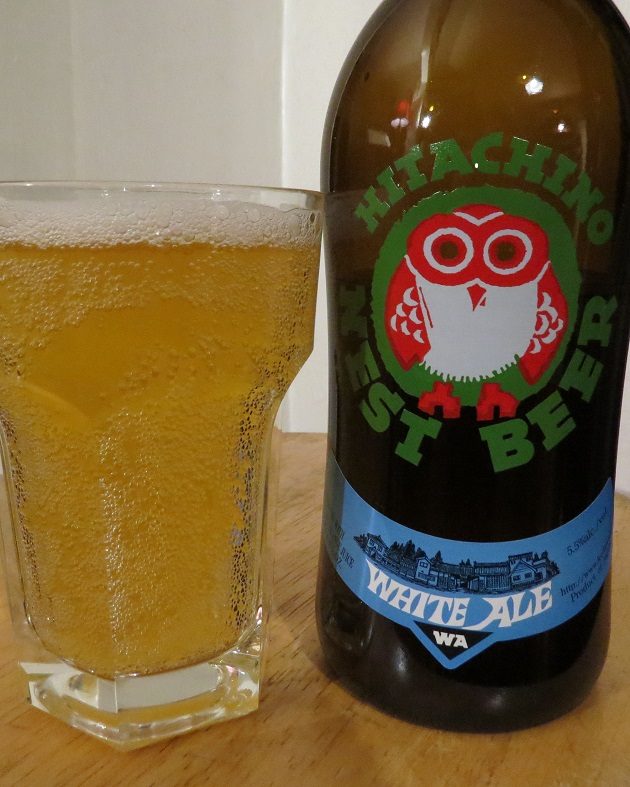 That's an awful lot of backstory without explaining the iconic and undeniably adorable owl logo for which Hitachino Nest is most famous. As far as I've been able to tell, there doesn't seem to be particular reason the little, blocky, wide-eyed owl was chosen to represent Hitachino, other than as an expression of kawaii, the Japanese culture of "cuteness" exemplified by Hello Kitty and other merchandise. While Belgian witbier brewers might prefer to adorn their beers more traditionally with medieval heraldry and images of monastic hospitality, I think the Hitachino cartoon owl makes an equally fitting mascot. Some things are just better lost in translation, after all.
However, the brewers of Kiuchi have learned the language of Belgian brewing well. Under a delicate and lacy head, Hitachino Nest White Ale looks every bit the Belgian witbier: pale, hazy, and inviting golden. The nose is sweet and floral (Easter lilies?), followed by a beguiling but muted succession of spices, with hints of nutmeg, white pepper, coriander, clove, and ginger. The refreshing and slightly tart palate begins with herbal hints of lemongrass, before softening to orange sherbet and biscuits, with warming and slightly must hints of mace and white pepper. The sweetness of wheat malt persists through the dry and spicy finish, lending a mellow and creamy fullness to this thoroughly refreshing beer.
Good birding and happy drinking!
________________________________________________________________________________
Kiuchi Brewery: Hitachino Nest White Ale





Four out of five feathers (Excellent)