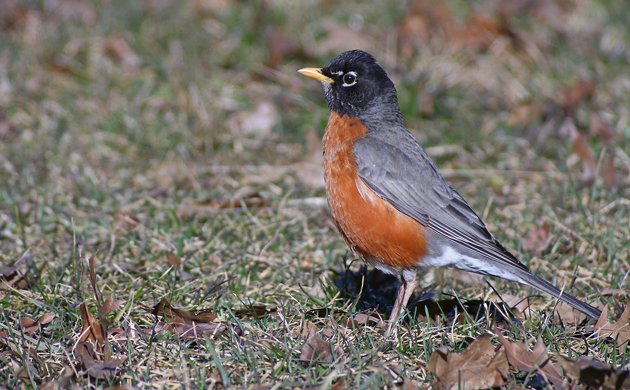 Late March in my home borough of New York City is typically when Eastern Phoebe, Pine Warbler, American Woodcock, Osprey, and other early migrants are back but many of our wintering birds, like Snow Goose and American Tree Sparrow, are still sticking around. It is a transitional time and the weather shows it, with warmer days and the sun higher in the sky but the possibility of below-freezing nights and snow still present. We had a bit of both this past weekend, with snow flurries on Saturday, a dip below freezing Saturday night, and bright sunshine on Sunday though it didn't get terribly warm. Regardless of the temperatures I got out and about both mornings on my own and in the afternoons with the family. There were lots of birds around and my camera was in overdrive!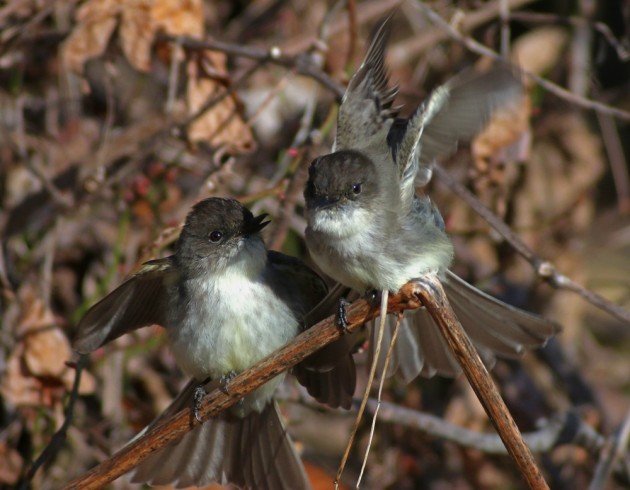 In addition to getting my first Eastern Phoebe of the spring on Saturday I saw a whole bunch more on Sunday. In this shot the bird on the left has just landed, displacing the bird on the right, which is the one I was digiscoping at the time. A very serendipitous shot.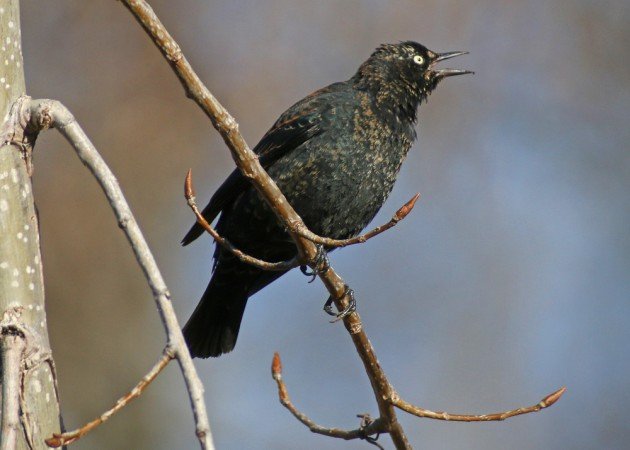 A few Rusty Blackbirds made it through the winter but there are many more about now and they are far more vocal. This one was imitating a rusty gate from a perch in Kissena Park.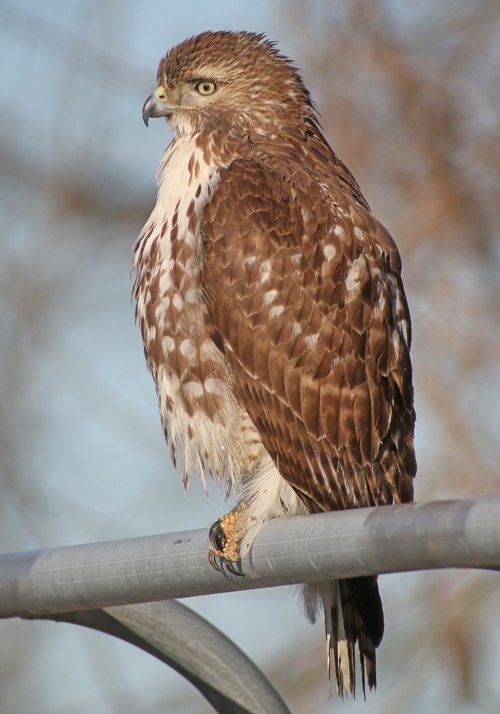 This young Red-tailed Hawk is here in lieu of the Eastern Meadowlarks I wanted to digiscope. It chased them off and then refused to move along, despite the angry Blue Jays that would not leave it alone. Darned hawk.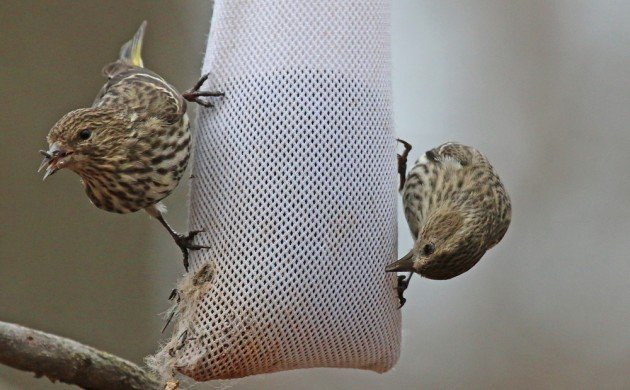 I was pleased to see this pair of Pine Siskins at the Forest Park feeders. They must have irrupted further south and are now on their way back north. Keep those nyger socks out!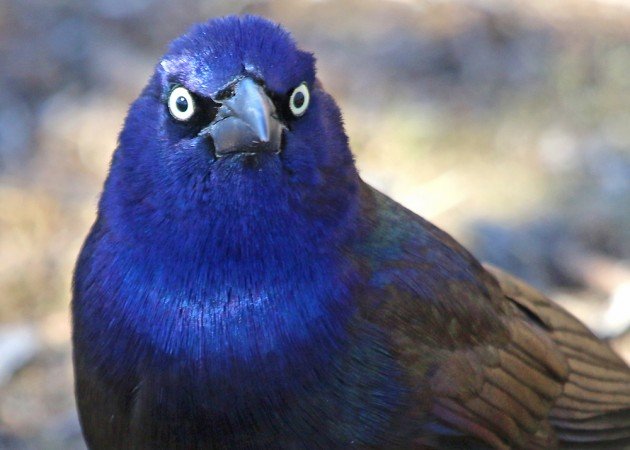 Common Grackles are living up to the first half of their name now. They always live up to the second half.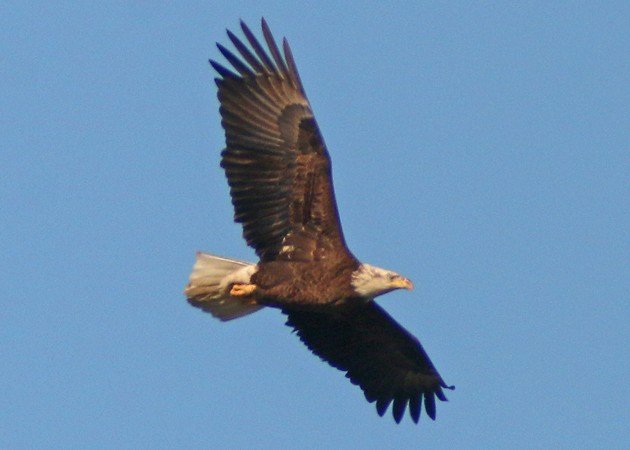 Not the best shot but this Bald Eagle was distantly digiscoped as it circled over Willow Lake. Definitely a migrant and the Osprey that was in the area was not happy about this much larger interloper.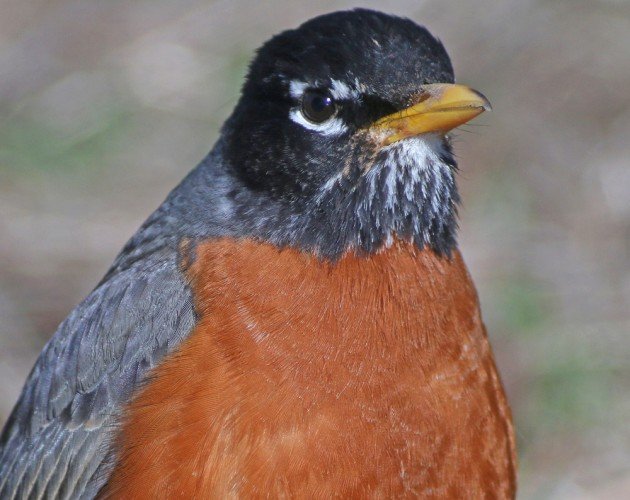 Though some American Robins stay all winter there are many more around now and they are much more conspicuous. And, like this one, many are extremely cooperative as they focus on foraging.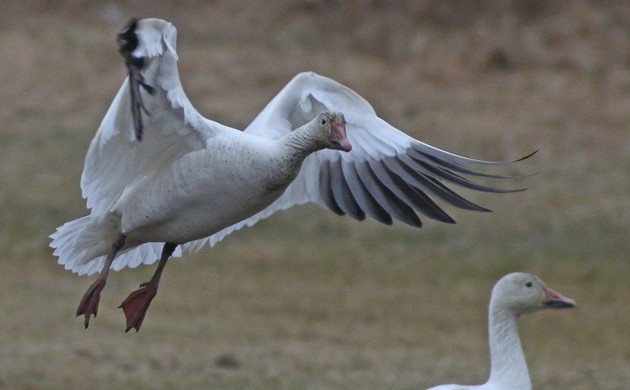 The Snow Geese at Big Egg Marsh were fun to photograph as they landed on the field on Saturday. They won't be around too much longer.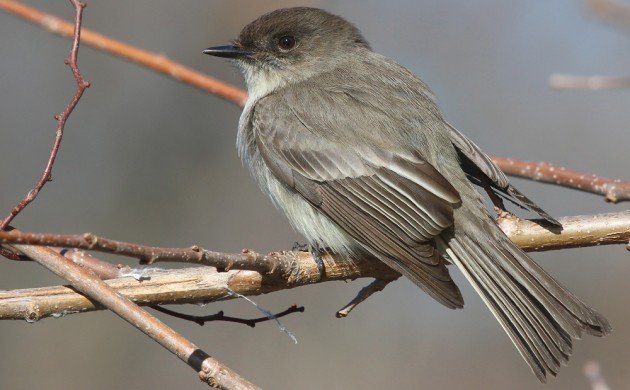 And I can't resist ending with one more Eastern Phoebe. I love it when they get back!
Yes, I am a bit peeved that I didn't manage to see a single Pine Warbler this weekend. But that just gives me more reason to get out as much as I can as spring progresses!
…