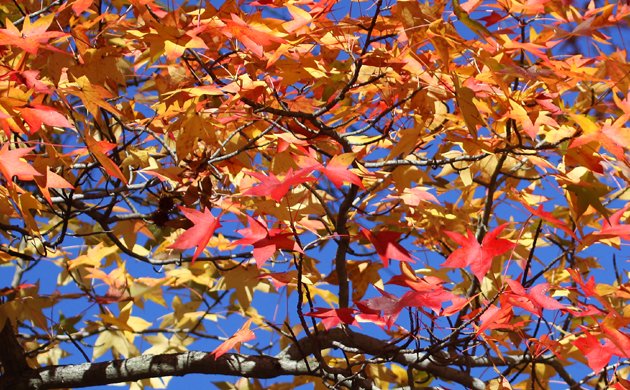 How many times has the following happened to you?
You are out birding on a crisp fall day. An interesting bird catches your eye but you are unable to get a defining look. You set yourself to get a good view, eyes in binoculars, intent on where the bird disappeared. Then the tiny portion of your eye somehow not completely in your binoculars detects movement. You break your concentration to see what else is moving and see this: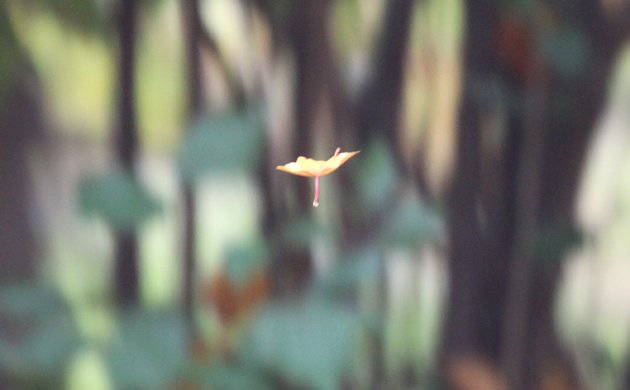 A falling leaf isn't even close to being a bird. And, yes, this is the best picture I could get of a falling leaf despite devoting a full half-hour to trying.
When you refocus yourself on where the bird you were trying to figure out disappeared to you never spot it again. It was probably an amazing rarity and you are left with nothing but a falling leaf. Oh, the indignity!*
I propose an immediate defoliation campaign to commence every year on the first weekend of September. That should fix everything. Who's with me?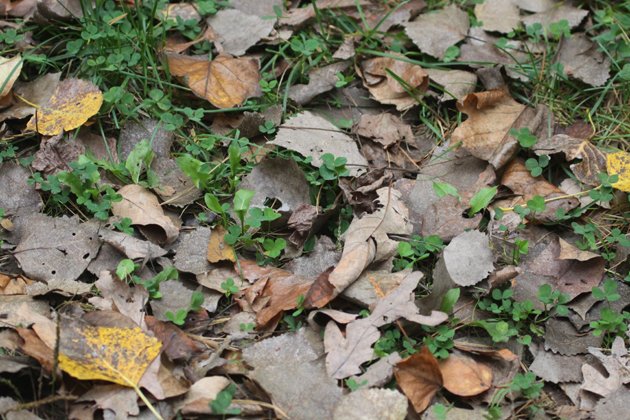 The only good leaves are dead leaves!
…
*Having a three-year-old son makes my allusions a little bit less literary.