New York City is well known as a city of immigrants so it makes sense that the only lizards living within the five boroughs are immigrants as well.  Our northern winters and highly developed landscape make New York City inhospitable to most species of lizard and it is no surprise that the two species that do occur in the Big Apple have their strongholds in the outer boroughs.*  The best bet for finding either species is to get into the proper habitat on a sunny day and to watch for them sunning themselves on rocks or gravel.  It may seem odd to go searching for lizards in New York City but the idea of seeing the lizards in the major metropolitan area that is Gotham is too good to pass up for long.  So what are the lizards that inhabit the interstices of the five boroughs and how did they get there?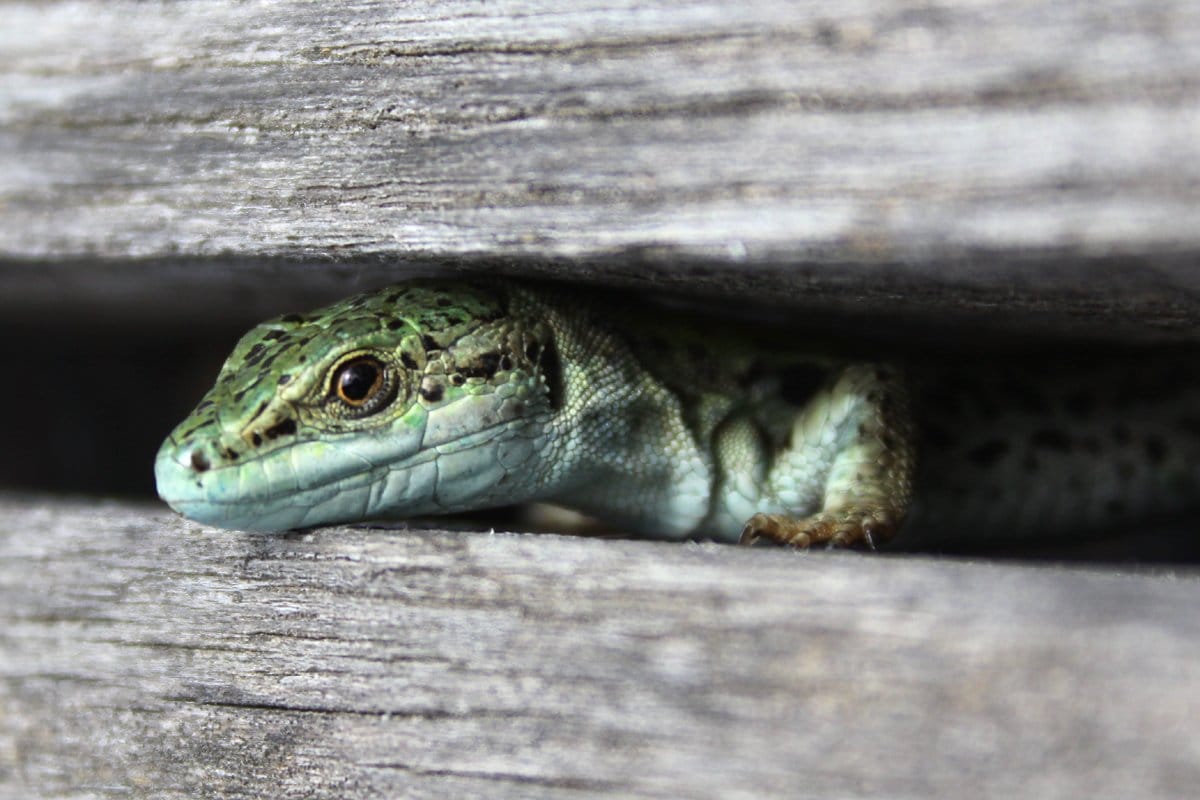 Italian Wall Lizard at the Queens Botanical Garden (click for a bigger version)
The Italian Wall Lizard, also known as the Ruin Lizard was introduced to Nassau County, New York City's eastern neighbor, in 1967, most likely from an accidental pet escape, and made its way west into Queens relatively rapidly.  Podarcis sicula, as it is known in scientific circles, has continued to expand its territory, being found as far west as Manhattan and as far north as the Bronx.  Originally found in Europe, the Italian Wall Lizard was shown in a research study to be a species that evolved rapidly when it was genetically isolated, and it would be interesting to see if the American population has developed any morphological differences.
The Eastern Fence Lizard, also known as the Northern Fence Lizard, the Prairie Lizard, the Pine Swift, and the Fence Swift, reaches the northeastern extremity of its range in southeastern New York State, in the four counties immediately north of the Bronx.  The range of the species extends as far south as Florida and as far west as Mexico and Texas.  Despite the fact that there is no record of a native New York City population and there certainly is no extant native population** Sceloporus undulatus can be found in Gotham.  To be exact, there is a population in Staten Island, thanks to an intentional release of 29 individuals in 1942 by the herpetologist Carl F. Kauffeld, who had the hope of creating a local source of food for the lizard-eating snakes at the Staten Island Zoo.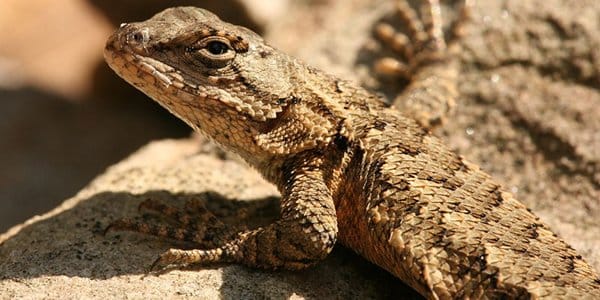 Eastern Fence Lizard by Daniel Schwen (Creative Commons)
Sadly, the one lizard that was most assuredly native to New York City, the Five-lined Skink Eumeces fasciatus, was extirpated from the five boroughs.  According to John Kieran's Natural History of New York City they could be found foraging "around stones and logs in search of insects on which to dine."  Now one has to travel to Rockland County or Orange County, north and west of New York City or across the river into New Jersey to find a Five-lined Skink.
Though our two remaining lizards are both introduced species they are fun to look for and when one is lucky enough to actually spot one of New York City's lizards it feels like an accomplishment.  So get out there and see what you can see – it's well worth it! Happy lizarding!
*Manhattan does have at least some Italian Wall Lizards, one of which can be seen in this blog post about to be eaten by an American Kestrel.
**I find it hard to believe that it would occur just north of the Bronx but never actually in the Bronx.  Of course, the point is pretty much moot now considering the level of development that the Bronx has experienced.
…
Sources used in writing this post:
Lizards of New York State (link is a PDF)
Natural History of New York City by John Kieran
Amphibians and Reptiles of Long Island, Staten Island, and Manhattan
Wikipedia: Italian Wall Lizard and Eastern Fence Lizard
…