The birding south of the U.S. border and north of the equator is always exceptional. This February, the mind-boggling birding splendors of Central America will be wide open for international indulgence. Check out these incredible events:

The Neotropical nation nearest and dearest to my heart is Guatemala. If you're not exactly sure why a country the size of Ohio with a birdlist that nearly surpasses that of the United States entire deserves your love, you simply must attend the V International Bird Watching Encounter beginning on February 19, 2009!
This event, the brainchild of an array of important national ecotourism organizations, holds tremendous promise for bird watchers from the Americas and around the world who want to experience high-quality birding in Guatemala in the company of world-class guides, scientists, and industry insiders. Having been to Antigua where the Basic Encounter is based, I can attest to how truly incredible the birding is, particularly at Finca El Pilar. I'll only be participating in the latter portion of the Basic Encounter this year because I'm sticking around for a Post Tour to the Western Highlands. I've always dreamed of climbing a volcano in search of one of the rarest birds in the world. Horned Guan, here I come!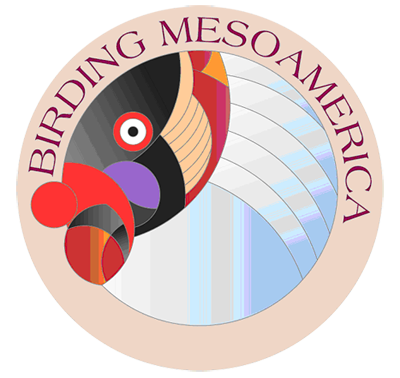 One of the only possible reasons to miss the Guatemalan birding extravaganza is if you're planning to participate in the the aim of the First Annual Mesoamerican Birding Festival in Honduras! The purpose of this enticing event is to raise the profile of Honduras as a viable birding destination, incorporating in turn a guide training course, then the Main Festival, and following that a Post Tour. The Main Festival, featuring presentations, a bird art expo, round table discussion, and incessant birding, will take place in the bird-rich Lake Yojoa basin, which contains over (gasp) 450 species. As an added draw, the highly esteemed ornithologist Robert Ridgely will be attending the main event. If everything breaks the right way, Corey will be there too. Talk about an all-star line-up! The guide course begins February 16 and the Main Festival commences February 22. Either way, you'll want to register soon.
So, if a rough winter is already wearing you down, migrate to where the birds dwell in sun-dappled splendor. When your choice is between Guatemala and Honduras, you're already a winner!