In a year with so much uncertainty around the world we are all lucky that we can still enjoy nature. Maybe you can't go far from home, but nature will come to you.
As Christmas fast approaches I wondered what bird would be appropriate to share with you this year. A few years ago I shared a Little-Bronze-Cuckoo. I have decided to go with Mistletoebird for obvious reasons.
Mistletoebirds are common around Broome and they are a very vocal bird for their size. The male birds stand out especially even when they are partially hidden in dense vegetation as you can see in the header photo. In flight they appear to have a very compact body with a short tail. The female Mistletoebird is rather dull in comparison, but still an eye-catching little bird.
All of these photos are in Minyirr Park in Broome. The male Mistletoebird was very busy feeding and was not being particularly cooperative. However, you can see that it is quite a spectacular little bird. Mistletoebirds do eat Mistletoe and help disperse it around much of Australia.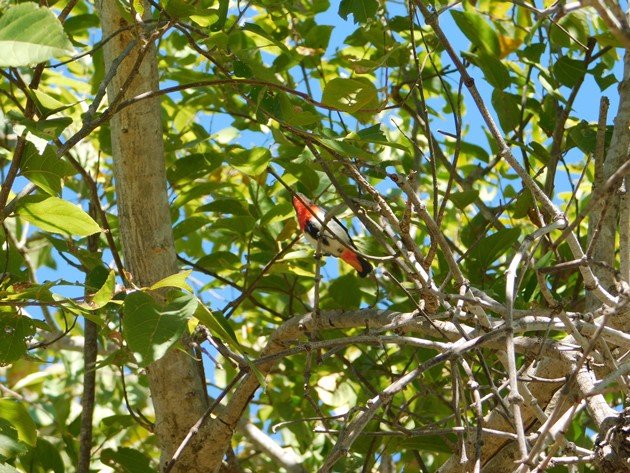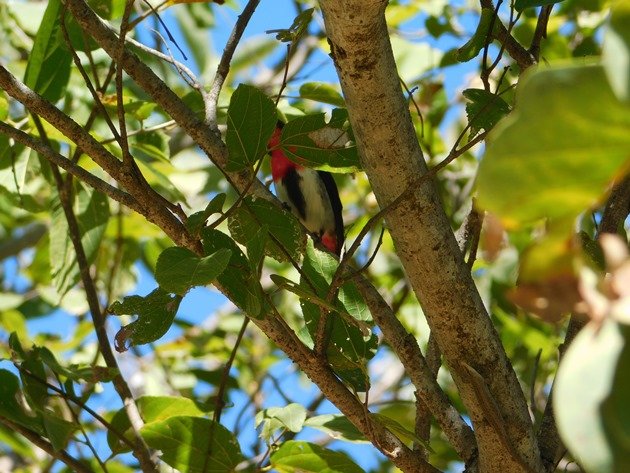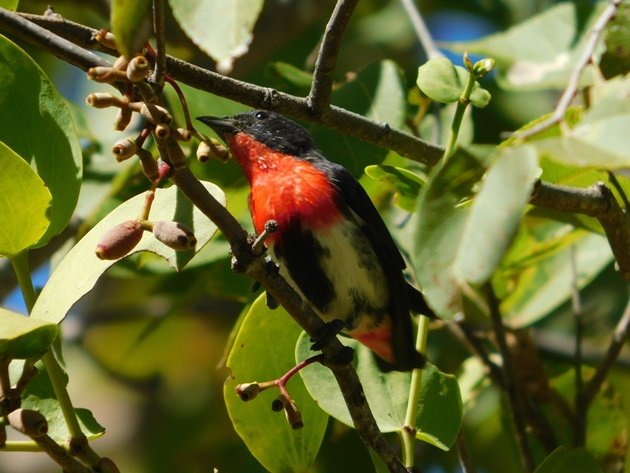 As you can see the Mistletoebird is a beautiful little bird. I am still working on some female Mistletoebird photos! Maybe that can be a challenge for next year!
Our thoughts are with all of you around the world over the Christmas holiday period. We hope that you can all look forward optimistically. Please take care and keep safe.
Merry Christmas…..