Wood-Warbler Week is finally over for 2011.  Will it come back in 2012?  We'll see…
But there is one more thing to do for Wood-Warbler Week, and that is to figure out what wood-warbler is represented in the Wood-Warbler Week logo, which was created by my wonderful sister-in-law, Stephanie Chung.  Below is the logo.  What species is shown?  And, as a bonus question, from what blog post on 10,000 Birds is the picture taken?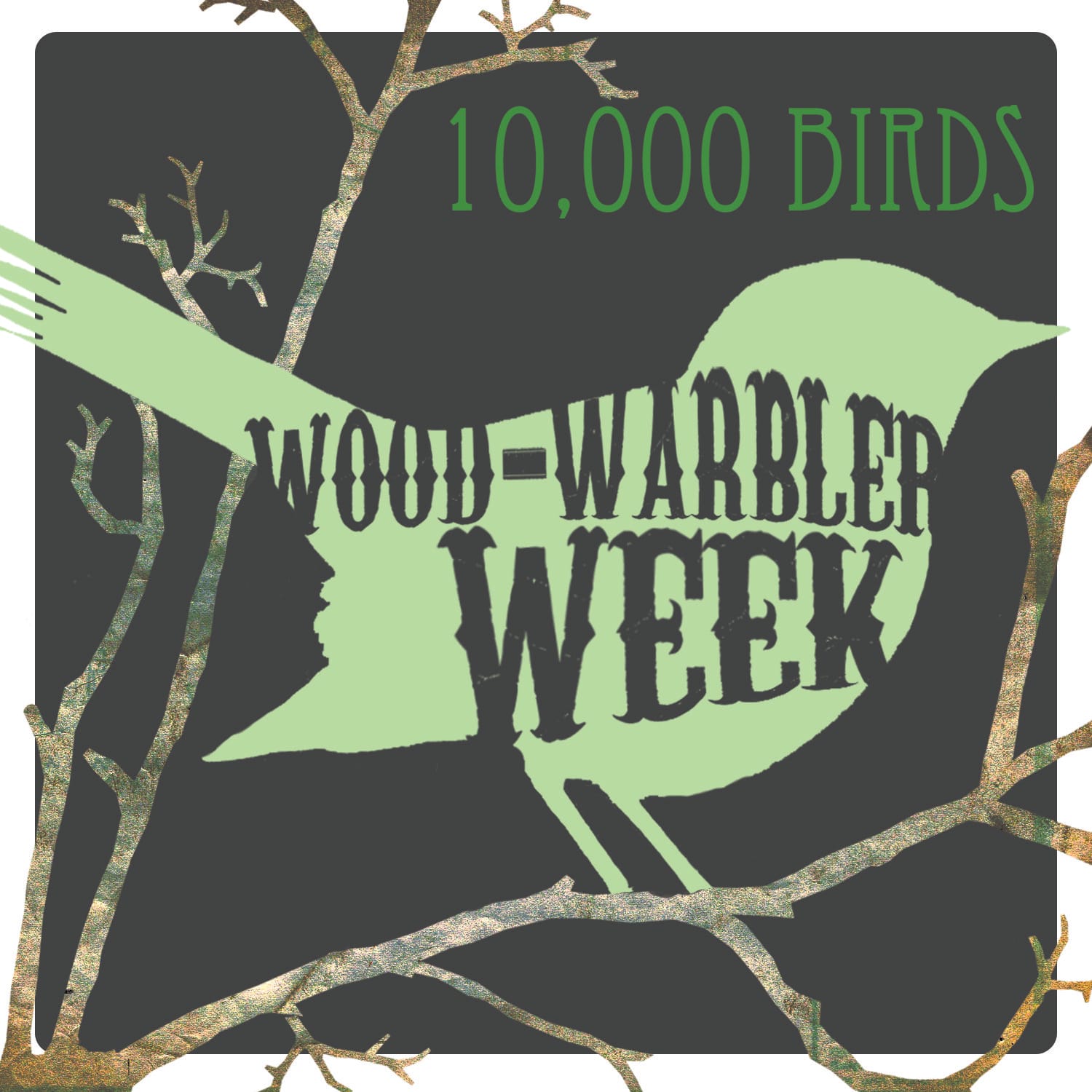 Leave your best guess in the comments. Winner will receive the respect and admiration of the few folks who bother to read the comments. Good luck and may you see a flock of wood-warblers today!
————————————————————————————————————————————————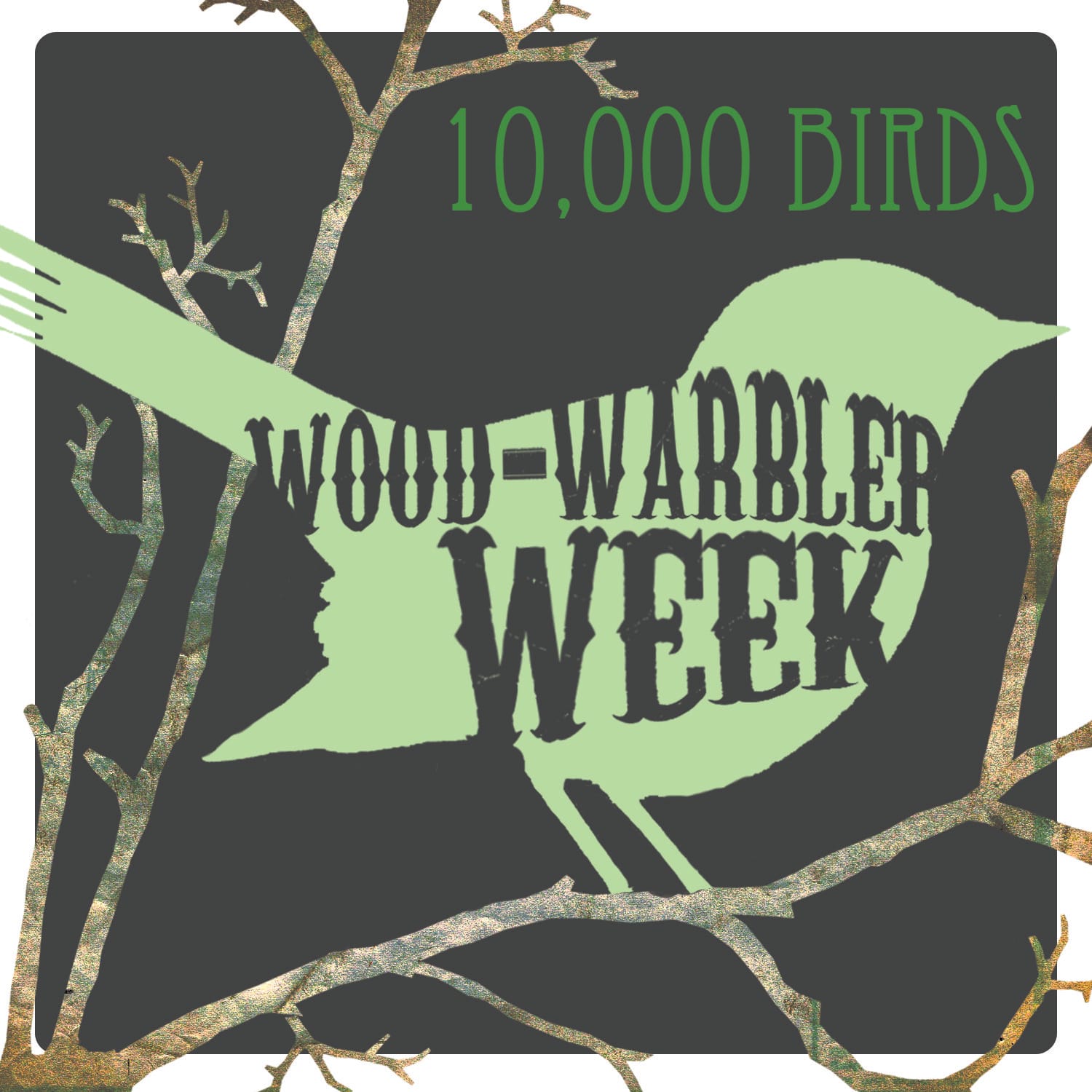 This week, 8 May – 14 May 2011, is Wood-Warbler Week on 10,000 Birds!  Though wood-warblers, the mostly brightly colored birds of the family Parulidae, are only found in the New World we felt that birders the world over would be pleased to see a plethora of posts about these striking and sought after species.  We are devoting a whole week to wood-warblers but are only just barely scratching the surface of possible topics involving this amazing family of birds.
Right now great flocks of wood-warblers are making their way north from the southern United States, Mexico, the Caribbean, Central and South America to breed across the United States and Canada.  Many other non-migratory wood-warbler species are living their lives across the neotropics, doing their best to survive and pass on their genes. Wood-Warbler Week is a celebration of all wood-warblers and we hope you join us in celebrating these absolutely wonderful birds.  Read about them here but also get out and experience them.  You won't regret it!
————————————————————————————————————————————————