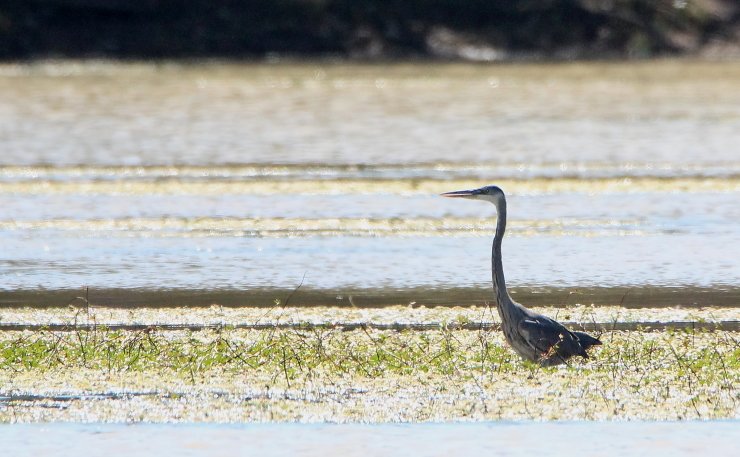 Those who read my posts each week (and I know you're out there, a few of you have said so) know that 2021 is shaping up to be a decidedly bipolar birding year for me here in Michoacán. It has been, in fact, the opposite of what they say about the Star Trek movies: to date, my odd-numbered outings have been much better than the even-numbered ones. As far as I can tell, the less satisfactory outings are mostly the result of our deepening two-year drought.
My first trip in February was, fortunately, one of the good ones. I went to the tiny town of Laurelito, on the north slope of Pico Azul, a 2,440 m (8,000 feet) peak just south of Morelia. This site offers a nice mix of pine forest, pine-oak forest with lots of hummingbird-attracting flowers, and grasslands with scattered oaks and eucalyptus. Alas, the flowering plants had almost all dried up, and hummingbirds were few. But the stream that runs through the area still has water, and that may have been important for the good birding.
Some of the first birds I saw that day were among the most satisfactory. I am in communication with birders all over Mexico, and almost everywhere, they have been reporting groups of Cedar Waxwings. These beautiful birds normally are not common down here, and they are never predictable. Although they were a yearly sight during my youth in California, I had only seen them once in all my years birding in Mexico. Only one day before this outing, I had expressed my hope that I might see some this season, as my friends reported sightings from Colima to Durango to Veracruz. And then, at 8:00 the very next morning, there they were!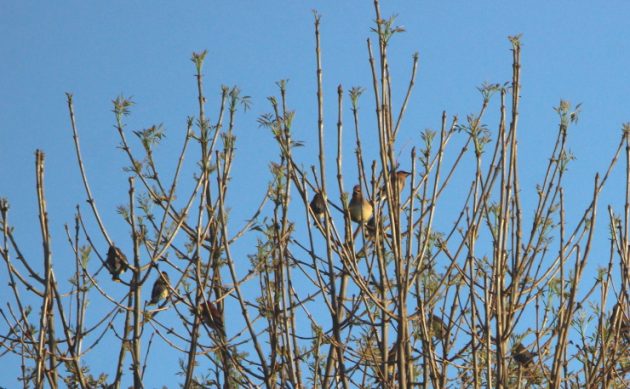 Waxwings!
I saw this handful of Waxwings in a more settled, grassy area where all most trees have been removed. Once I got up into the pine woods and undisturbed mixed grasslands, I was surrounded by old friends. A good number of these Mexican specialties were firsts for the year: Rufous-capped Warbler, Grace's Warbler, Rufous-capped Brushfinch, Rusty-crowned Ground-Sparrow, and Yellow-eyed Junco. A few of the day's year-birds would be familiar to many U.S. and Canadian birders: Brown Creeper, White-breasted Nuthatch, Hairy Woodpecker, and Sharp-shinned Hawk.
Unfortunately, the best birds don't always allow the best photos, so I will share some shots of those that did:
Hairy Woodpeckers occupy a distant fourth place on my list of most-common head-bangers, after Golden-fronted, Ladder-backed and Acorn Woodpeckers.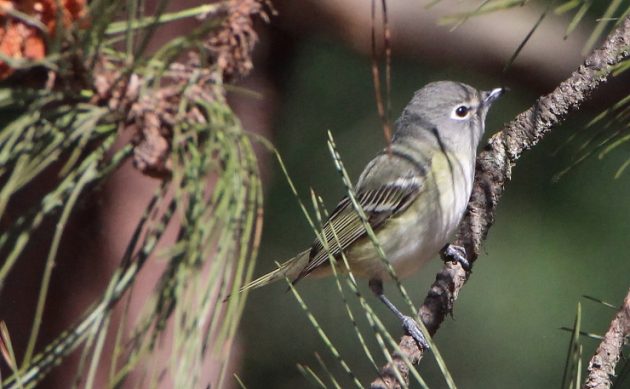 I saw both Cassin's and Plumbeous Vireos on this outing, so thanks, ABA, for the split!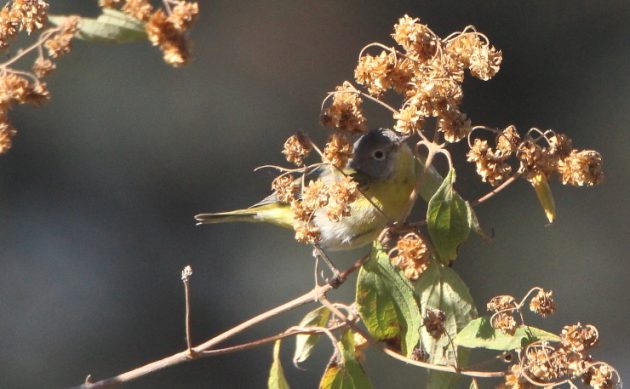 Nashville Warblers are quite common down here, but I did kind of like this one's pose.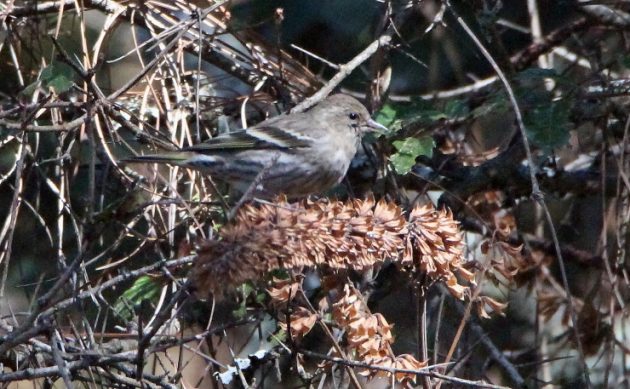 Pine Siskins are not all that common in my region, but I'm seeing lots of them this year.
When I first reached Laurelito in the morning, avian activity was so intense I really could have used a birding companion or two (remember those?) to help with the rush. But things got really slow around noon. So I did what any birder should probably do during a drought: look for a reliable source of water that might attract thirsty birds. Laurelito is only a few minutes away from the reservoir of the slightly larger town of San José de las Torres. This reservoir is one of Morelia's suppliers of water, and is, in fact, a long walk straight uphill from my own neighborhood. I had only tried to bird it once before, a year earlier, and was left thoroughly underwhelmed: no water-loving birds but a couple of Snowy Egrets and three domestic ducks swimming free.
But drought is drought, and my suspicion that water-loving birds would have found the reservoir, as their usual bodies of water shrink or dry up, was confirmed. The domestic ducks were still there, but so were a Gadwall and an American Wigeon. Since I had seen neither species on my January visit to Lake Cuitzeo, these were year-birds. There were at least 50 American Coots scattered around the reservoir. Two, or perhaps more, Spotted Sandpipers flew from shore to floating plants to shore. Surprisingly, both were FOY (first-of-year) species. One Great Egret, one Great Blue Heron and a Tricolored Heron had joined the Snowy Herons. And a small group of Pied-billed Grebes were surprisingly trusting.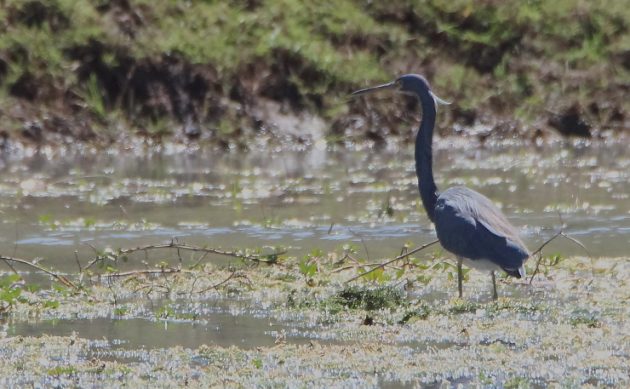 The plumes on this Tricolored Heron's head suggest it is already preparing to mate.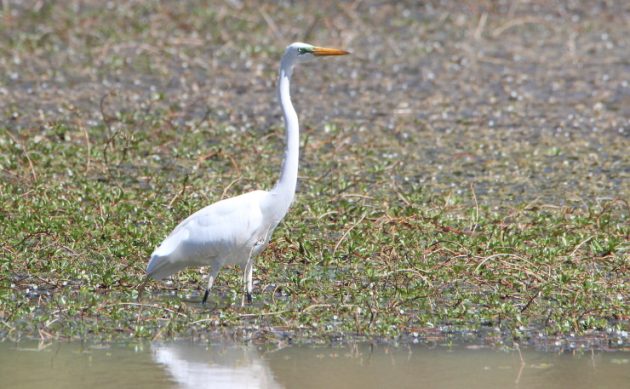 The greenish patch behind this Great Egret's bill says the same thing.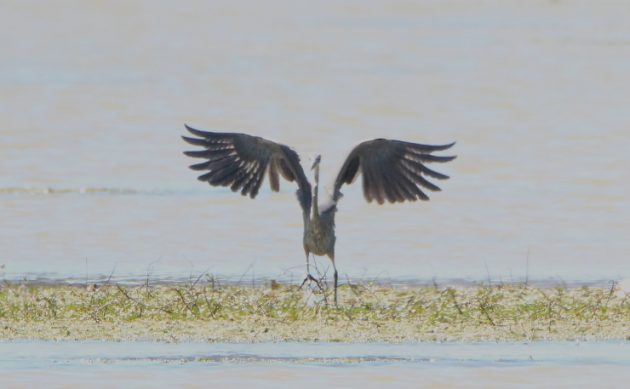 This Great Blue Heron was just plain showing off.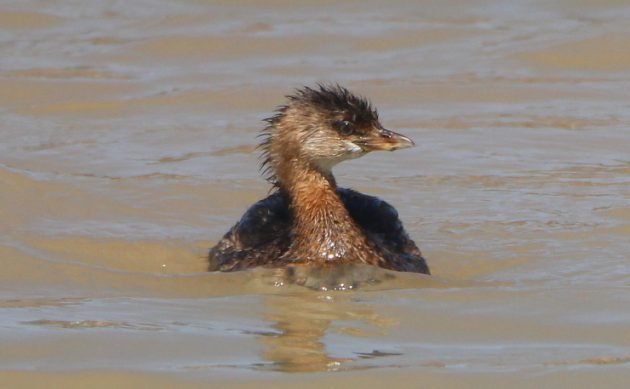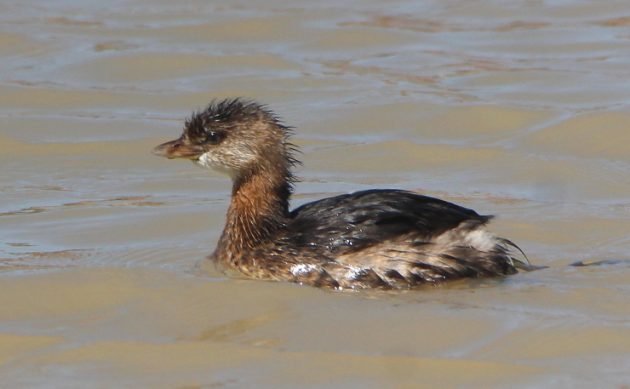 I'm almost sure I heard this Pied-Billed Grebe singing "Close to you" as it swam by.
But my afternoon surprise was that, once again, Cedar Waxwings turned up to take the best-of-show prize. Were they the same ones I had seen in the morning? Had I missed some then? Or had they found a large group of friends in the interim? All I know is that dozens of Waxwings kept flying from one Eucalyptus to another and over the lake. Best-of-show, indeed!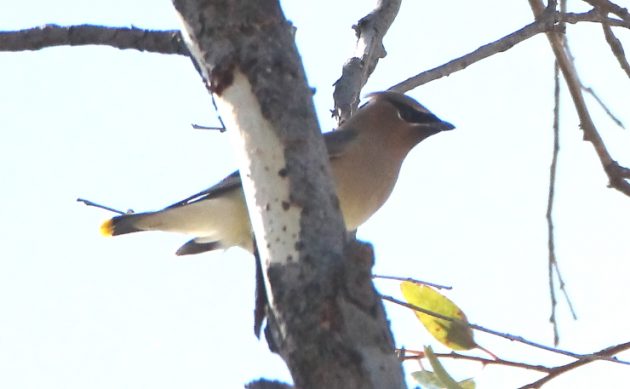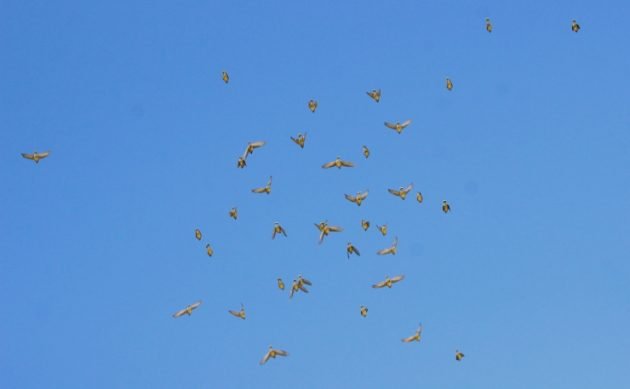 Waxwings! Waxwings! Waxwings!
As a final note, I should mention that this week's outing gave me some very special species, which made this year's list-to-date my second largest ever. Check in next week to see which species these were!