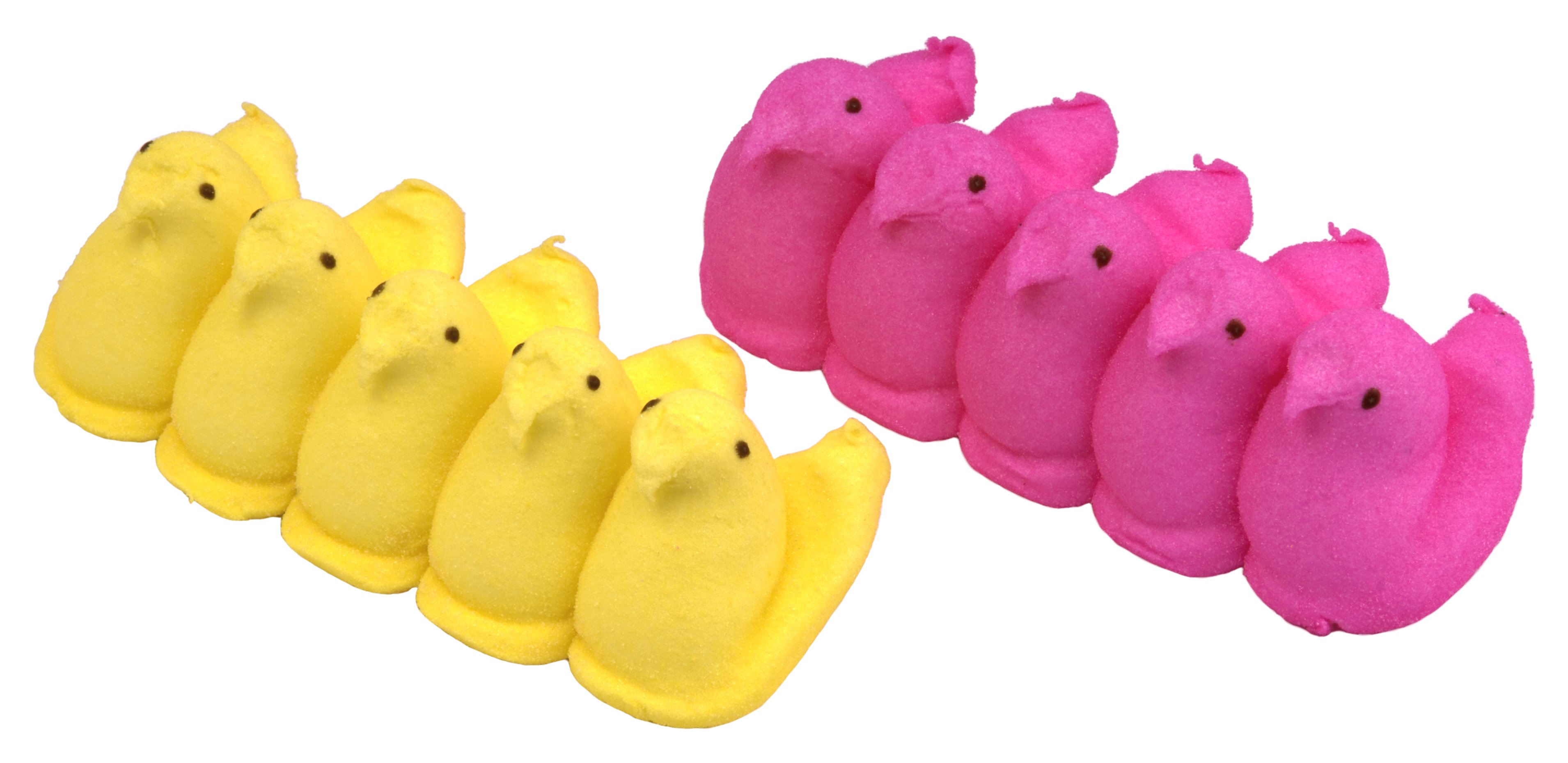 It was with a mix and horror and skepticism that I first read about the unholy marriage of Peeps and beer recently perpetrated by Fort Worth brewers The Collective Brewing Project and their partners in this crime at Lone Star Taps & Caps. And to be clear, we're talking about the pastel marshmallow chicks, not the smallest waders/shorebirds of the genus Calidris also known as stints. Not that should make us feel any better about this.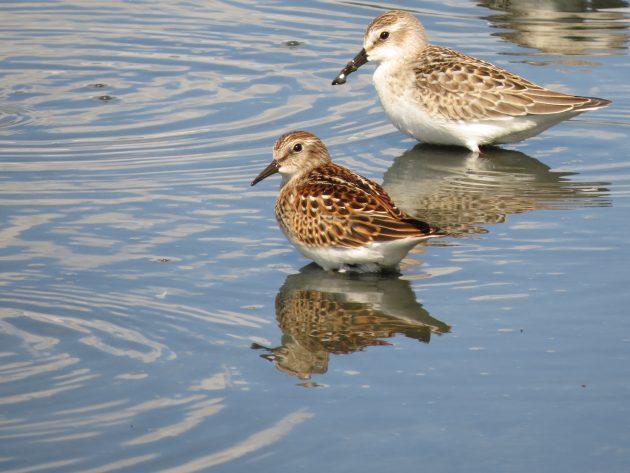 No, not these peeps.
Dubbed Peep this Collab, this limited edition sour beer is indeed brewed with that already-divisive Easter basket confection – to the tune of 30 boxes – along with vanilla, lemon peel, and butterfly pea flowers, a purplish legume belonging to the genus Clitoria (go ahead – look it up and confirm your suspicions) that's used as a natural food coloring (the flower is also known – more innocently – as Asian pigeonwings). If all this wasn't enough, to make this even more of a "stunt" beer, the brewers glammed it up with a dose of "edible glitter", a somewhat comforting description given the questionably digestibility of the featured ingredient. I'm honestly a bit surprised they left the green Easter "hay" out of the mash. At least it's not as blasphemous as Peeps on pizza?
I have to confess I've never cared for Peeps very much. The vividly-dyed, saccharine puffs don't do anything for me either as food or nostalgia, and I can probably count on one hand the number I've eaten in my life. Certainly – before this review, at least – I had never actually bought a box.  But I really would've jumped at a chance to try this beer, if only to review a beer infused with the world's best-known bird-inspired candy. Alas, the beer is only available on draft in Texas for a limited time, far out of range for me in New York. But its release party is tonight, if you're in the Fort Worth area.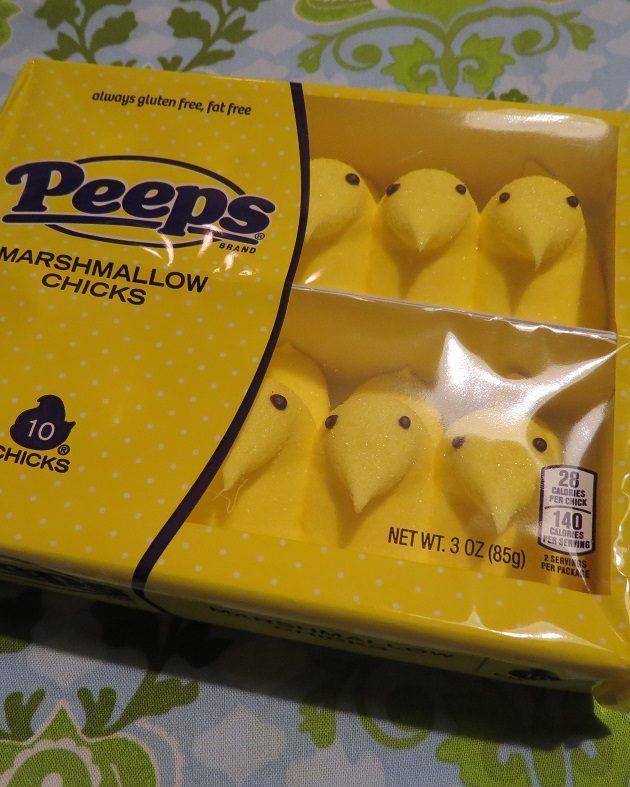 "Fat free"? I always thought shorebirds had to accumulate huge fat deposits for their amazing annual journeys. These peeps must be non-migratory.
So, the next best thing, and arguably a slightly more palatable option for me, was to investigate beer and Peep pairings. Apparently, this is really a thing, so as novel as it seems, I'm not breaking any new gustatory ground here. The convention wisdom – and I really do hesitate to use that latter word – is that Peeps pair best with dark beers, such as stouts and dark Belgian ales. Pairing these airy, sickly sweet marshmallow birds with a dark, complex beer may not be the most obvious choice – but then again, going to the trouble of heightening the experience of Peep eating by selecting the proper alcoholic accompaniment is a bit absurd in its own right.
Well, I tried it, pairing some classic yellow Peeps with a big, American stout with a good deal of roasted malt and coffee flavor. Admittedly, it's not a revelatory gastronomic experience, but the pairing does work: the robust, roasted flavors of the beer make up for the relatively bland sweetness of the Peeps. And the chocolatey flavors of many dark beers work well with marshmallows, especially if there's a hint of smoke to the beer – think s'mores. Better yet, make Peep s'mores and eat them with the beer.
Lastly, I should mention that there are several urban legends concerning the incorruptibility of peeps and their ability to survive in various acidic and caustic solutions. I can attest that they don't readily dissolve in beer, so feel free to float them on top of your glass as a garnish. Actually, they'll soak up a bit of the foam like the little corn syrup and yellow #5 sponges they are, which greatly improves their flavor.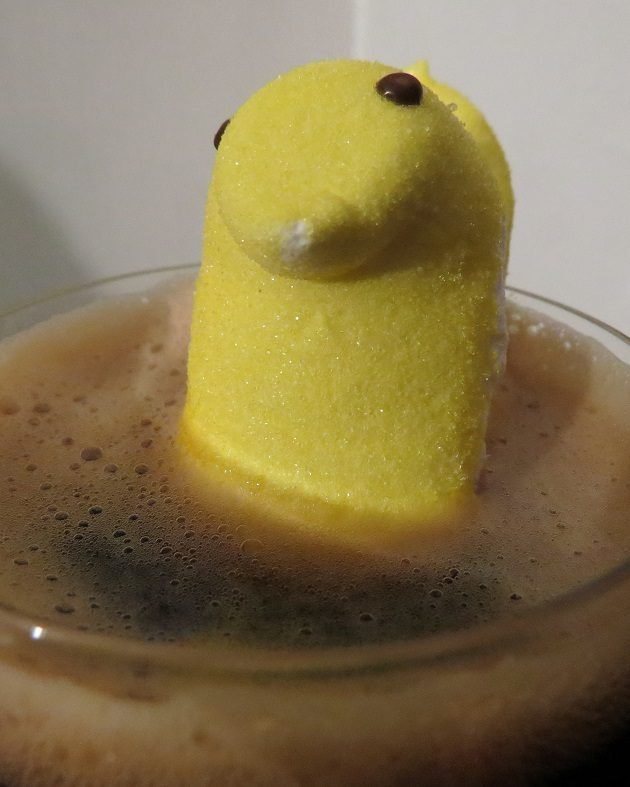 "What also floats in water?"
"Bread!"
"Apples!"
"Very small rocks!"
"Cider!"
"Grape gravy!"
"Cherries!"
"Mum!"
"Churches! Churches!"
"Lead, lead!"
By the way, I'm withholding the name of the stout I drank with my Peeps until next week. It was one of the best stouts I've had in a while – and it's bird-related too, so I wanted to give it its proper due with a full review, not just a pairing for Easter candy. Stay tuned!
Happy drinking and good birding!