Wow!  In my walk in Forest Park this morning I was shocked and amazed to hear and then see a Pileated Woodpecker!  They are not at all expected in Queens, and though I have seen Red-bellied Woodpeckers, Downy Woodpeckers, Hairy Woodpeckers, Yellow-bellied Sapsuckers, and Northern Flickers in Queens I had never spotted a Pileated Woodpecker in New York City, much less in Forest Park. Not only that, but I managed to get a decent picture!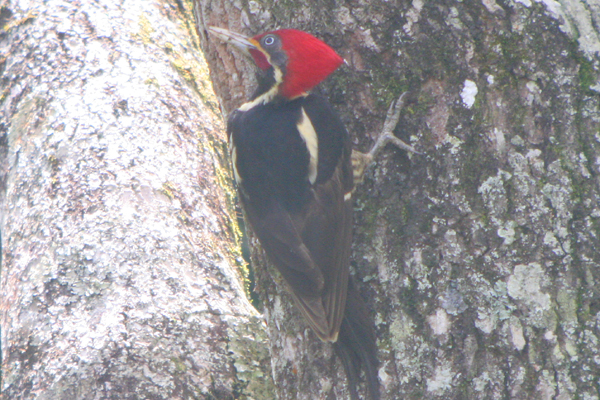 What's more amazing is that I went through eBird's records and there are no records of Pileated Woodpecker from Queens at all, though Bull's Birds of New York State says that there was a female, found by Bernarth in Forest Park in December, 1981.  The bird stuck around until May of 1982 and I've apparently found the first one since.  What a way to start a day and the month of April!
Bonus: Some great video of a Pileated Woodpecker can be seen here.