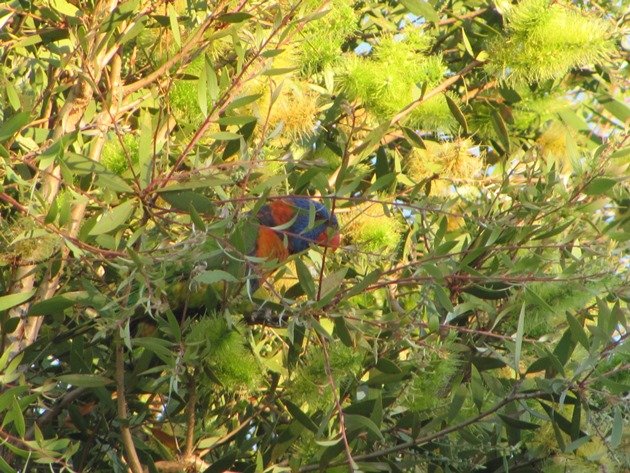 Red-collared Lorikeets are common birds around Broome and are often seen racing across the blue sky calling as they go. They can be found at various locations in the evening as they come to roost in large numbers and often appear "drunk" when they consume too much nectar! Such is the life of a tropical bird! A good way to attract any native species to your garden is to have native trees and that is what we planted when we first moved into our home in Broome. Recently our native Melaleuca has been flowering profusely and it has delighted the Red-collared Lorikeets no end. The flowers are green and attract a lot of species of honeyeaters to the garden. The Red-collared Lorikeets fly in and feast on the nectar and thankfully we have not had any "drunk" behaviour in our garden so far! If you want to see what happens then just type "drunken lorikeet" into a search engine for some further information!
Our recent Red-collared Lorikeet visitors have been enjoying our native trees and even cooperated for some photos recently!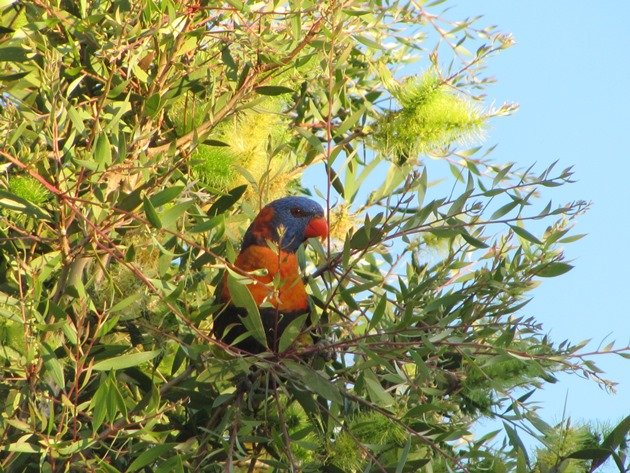 Red-collared Lorikeet in the flowering melaleuca
The Red-collared Lorikeets were also attracted the neighbouring native tree, which is a member of the jigal family and they appeared to be nibbling from the back of the leaves. The "red collar" is clearly visible in the photos below. The first just shows how a "high-vis" tail is not necessarily highly visible! Maybe that's why "high-vis" tends to be luminous yellow and luminous orange and not luminous green!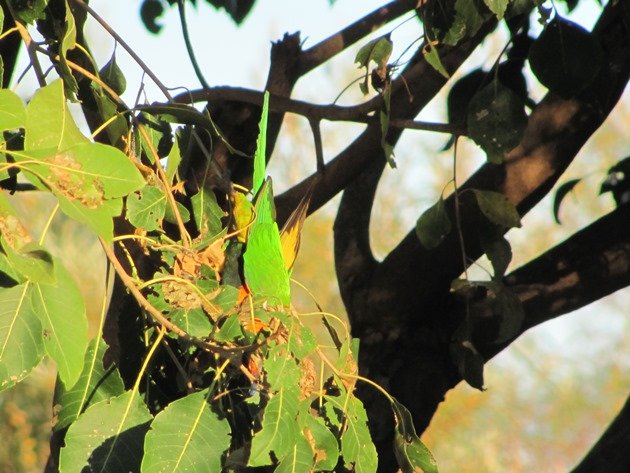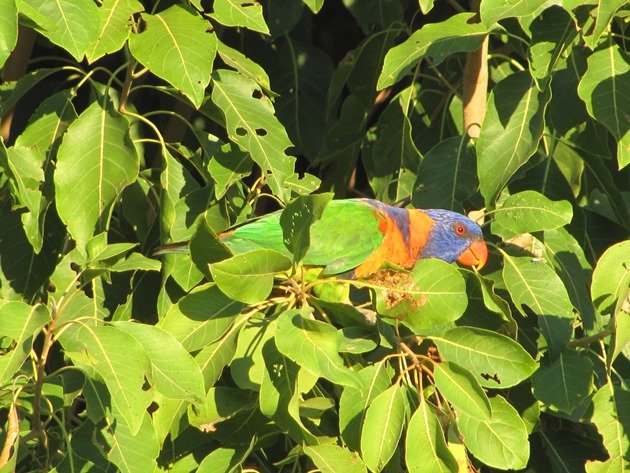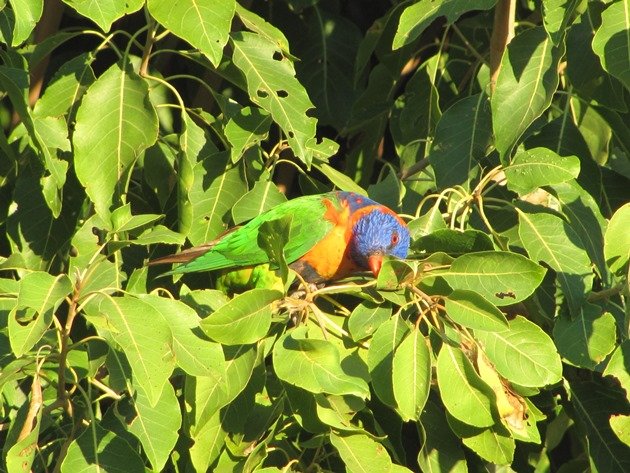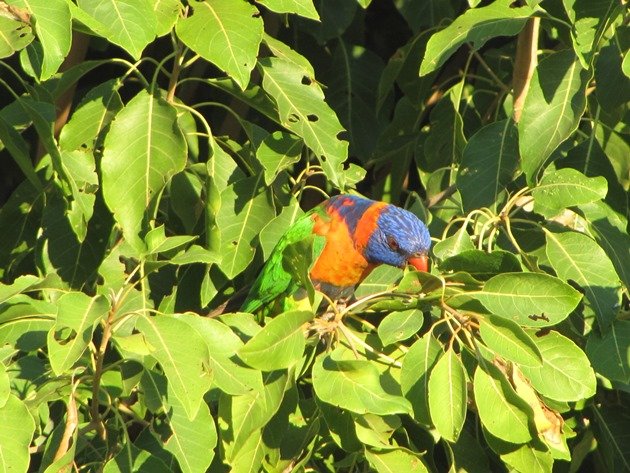 It suddenly noticed me!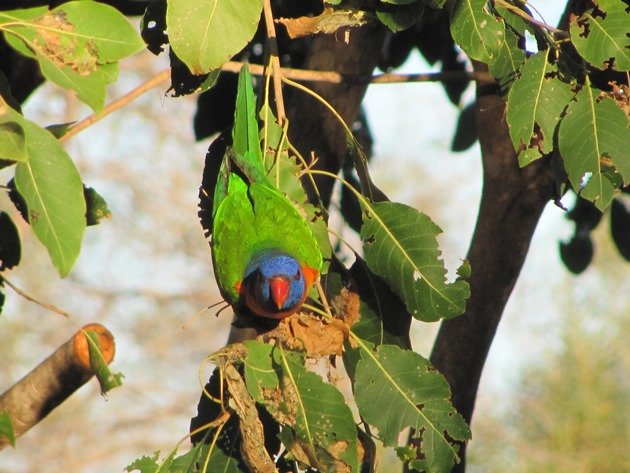 Red-collared Lorikeet
Neighbouring Red-collared Lorikeets realised there was an intruder in the area and they promptly left our garden for the time being and let other species come and feast on the nectar!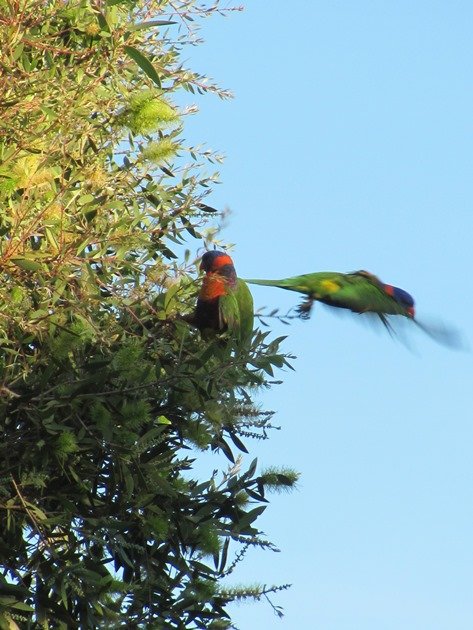 Red-collared Lorikeets
It is always beneficial to have native plants in your garden if you want to attract native birds!