It's that time of year again! Not only are all of the migratory shorebirds returning to Australia, but also other migratory birds. Channel-billed Cuckoos, Eastern Koels and Dollarbirds all return to Australia around September. They travel down the East coast of Australia and in Broome, Western Australia we observe the arrival of the Dollarbirds first. Channel-billed Cuckoos arrive shortly after and Eastern Koels are a much rarer visitor to Broome.
Our first encounter with a Dollarbird returning to Broome this year was on September 28th. It was another perfect Kimberley day with nice blue skies and the light shone onto the Dollarbird's blue feathers, red bill and pink feet.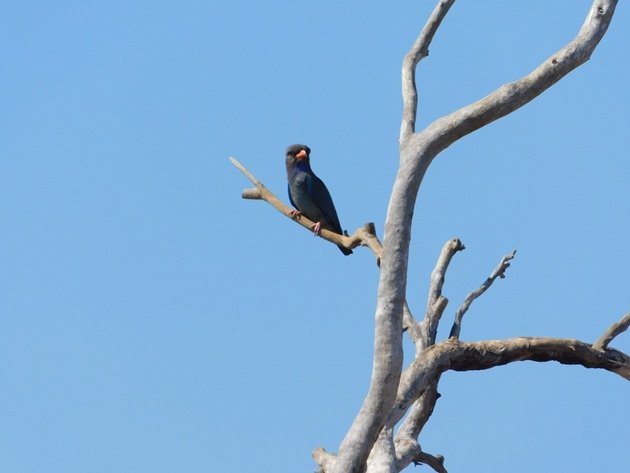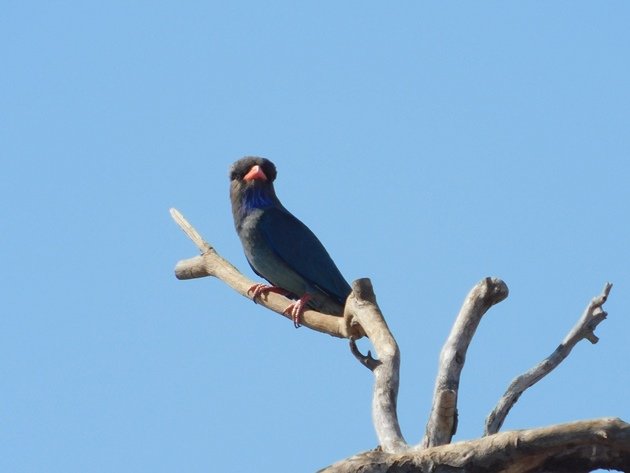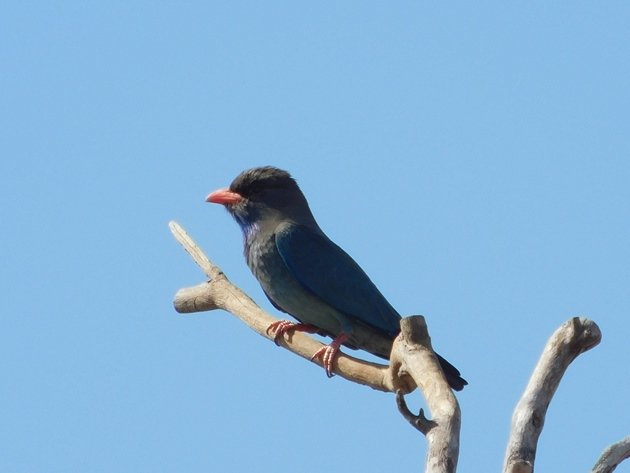 Dollarbird
The Dollarbird will look for a mate and find a tree with a good hollow and breed over the next few weeks. We are hoping to receive some rain before the end of the year having had over six months with no rain at all. There are insects around for the Dollarbirds to feed on, but the rain will bring more variety. We wouldn't mind a bit of rain for variety too! All this blue sky and lack of clouds doesn't make for very good sunsets over the Indian Ocean!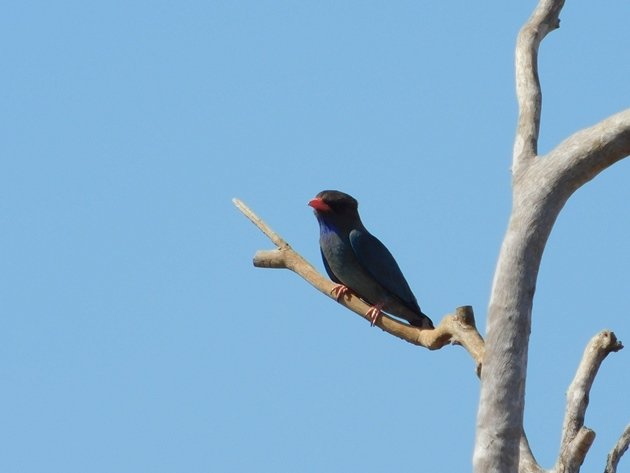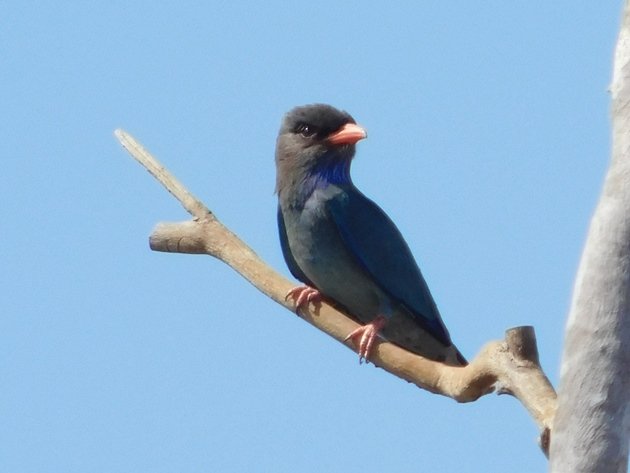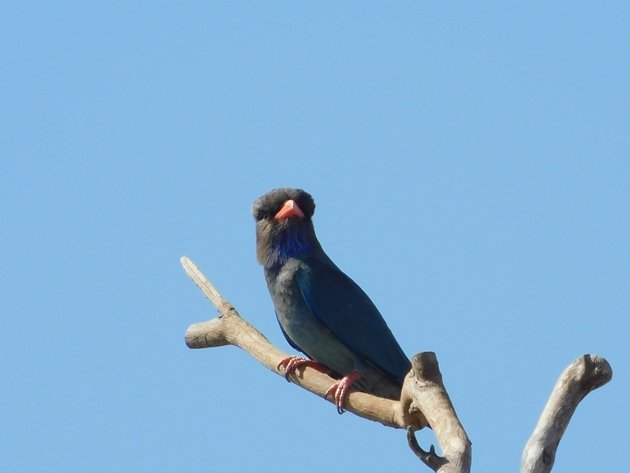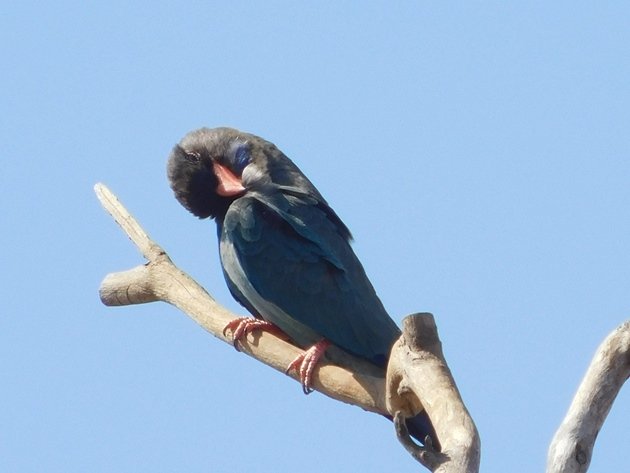 Dollarbird
The Dollarbirds will be with us here in Broome until around the middle of April. We have plenty of time to enjoy their acrobatics over the ephemeral lakes as they dip for water. In flight the distinct spots on their wings become clearly visible.