Although the official paperwork has not been completed with the Rarities Committee it appears that we have the honour of a Ringed Plover in Broome at the moment! In 2009 when the Semi-palmated Plover came to Broome for its first visit it was initially thought that it may have been a Ringed Plover, but it was finally identified as a Semi-palmated Plover. We had a Semi-palmated Plover visit Broome for several years, but then it stopped visiting. Currently there is a Semi-palmated Plover in Queensland, though. Despite all of the restrictions on our travel we are fortunate that it does not stop birds from entering Western Australia.
The Ringed Plover had first been observed briefly in October near the Broome Bird Observatory on the mudflats. It was not confirmed to an exact species until more people observed it and photographed it recently. We were able to go out into Roebuck Bay last Saturday 18th December to observe shorebirds and we were hopeful that we may observe it.
There are thousands of shorebirds in Roebuck Bay at this time of year, but very few people. Western Australia remains closed to the rest of Australia and the world and we do not have any Covid cases in the community, so life appears to be quite normal here. It was a very windy morning on Saturday and there were not even any fishermen due to the choppy sea. At high tide the majority of the shorebirds were roosting amongst the rocks and we knew we were unlikely to encounter the Ringed Plover until the tide dropped and the shorebirds began to feed.
The header photo was taken just after I observed the Ringed Plover feeding amongst the other shorebirds close to the Broome Bird Observatory. The dark line across its breast stood out as it walked across the mud feeding on the right of the photo. It was about four hours after the high tide and all of the shorebirds had begun to feed.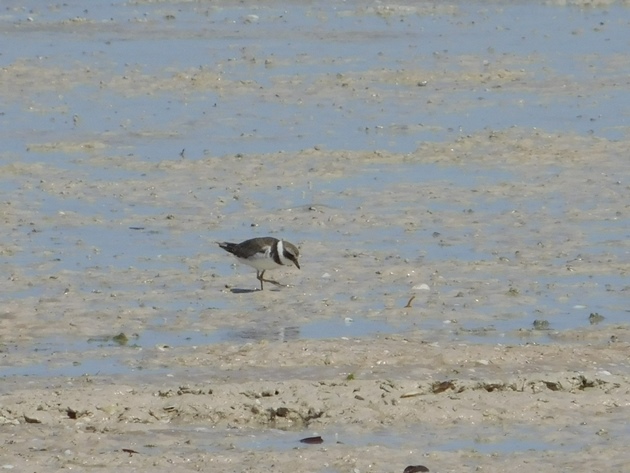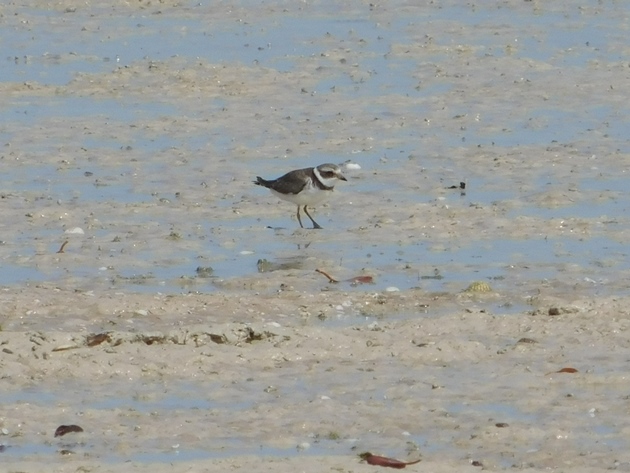 Ringed Plover on the mud
A Whistling Kite flew over and the majority of the shorebirds took off, but the Ringed Plover dropped into the mud. You can see in the photos below that the Ringed Plover sinks deep into the mud despite only weighing a few grams. It is not an area that you walk easily and we are happy to leave the shorebirds to feed in the sticky mud!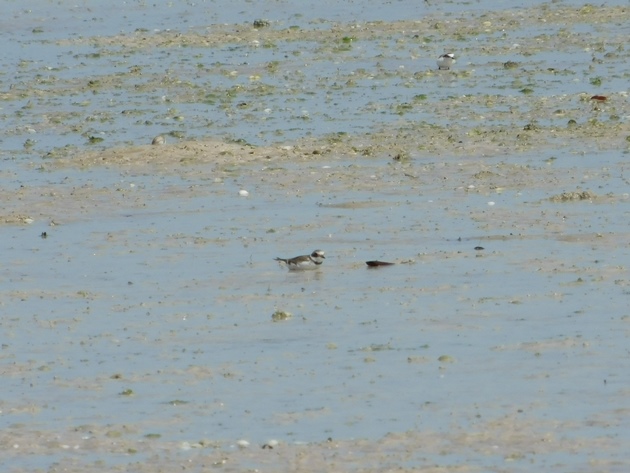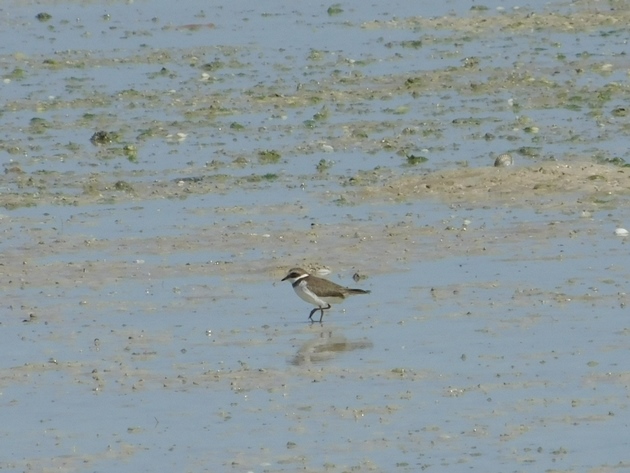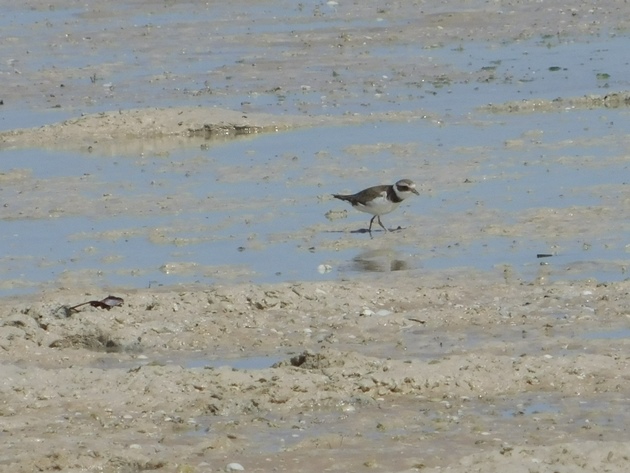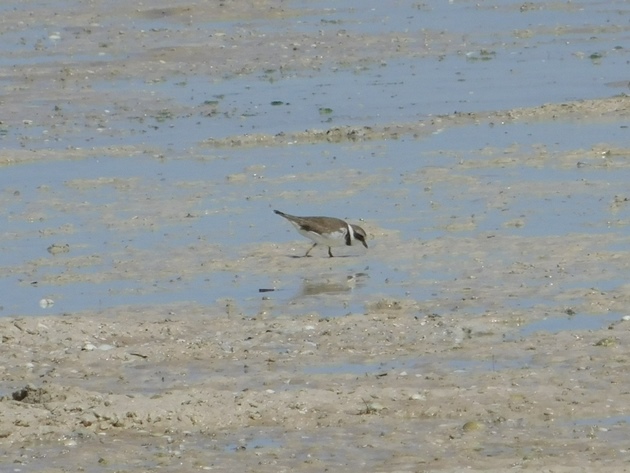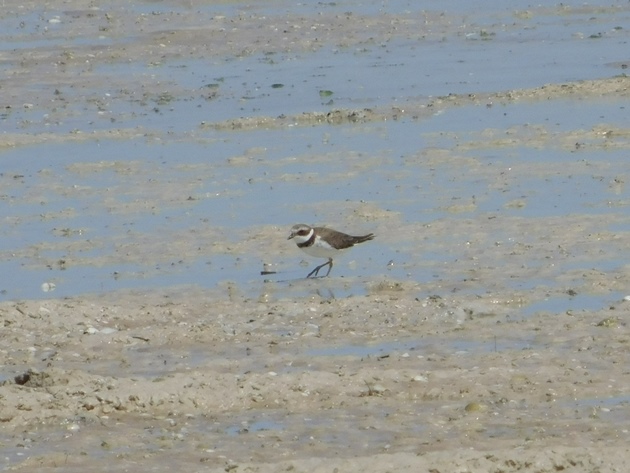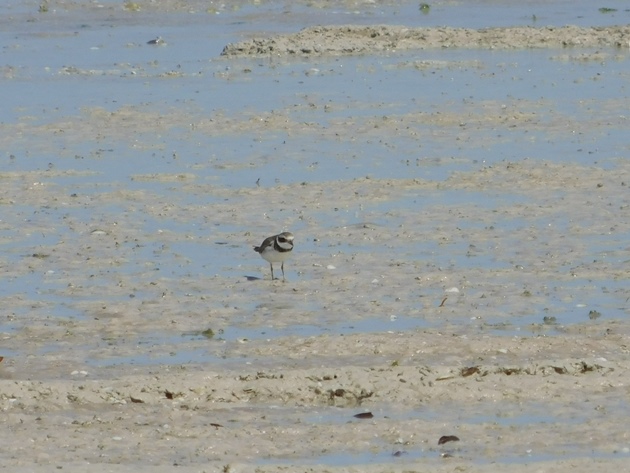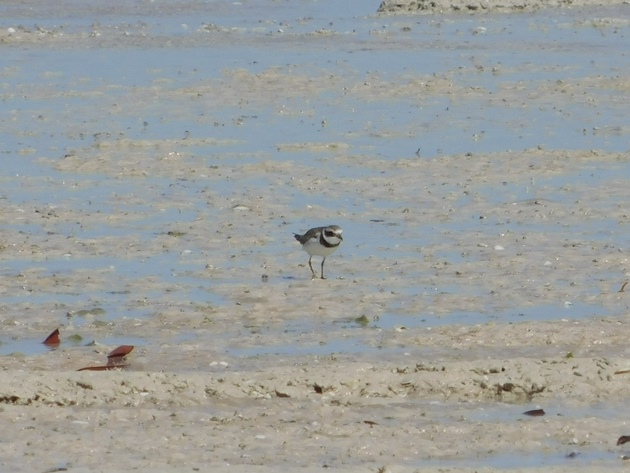 Ringed Plover on the mud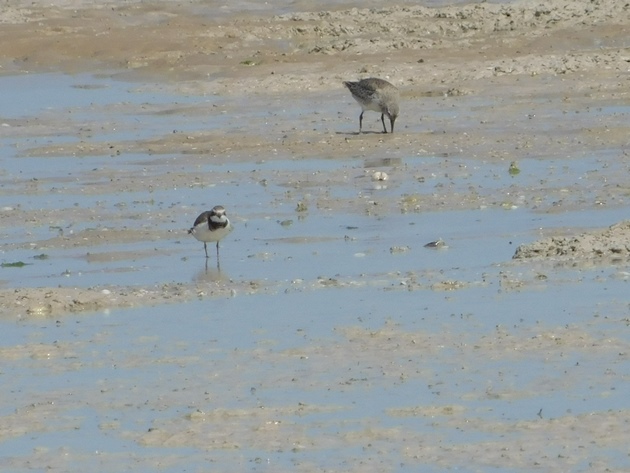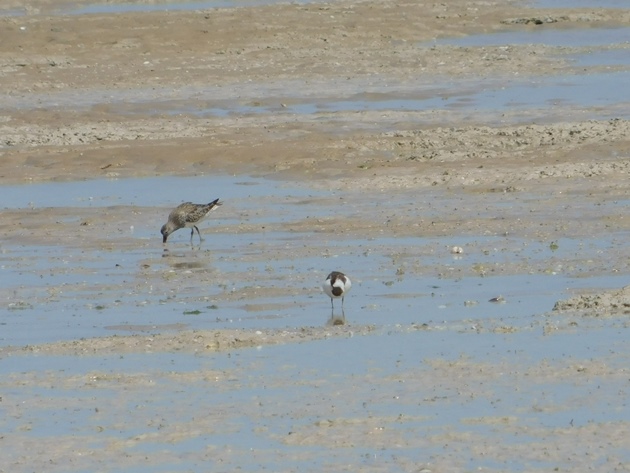 Ringed Plover and Great Knot on the mud
Once this record has been accepted by the Rarities Committee it will be Broome's first Ringed Plover. Ringed Plovers have made their way to Australia in the past, but not to this location.
As 2021 comes to a close we would both like to wish you all good health and good birding for 2022.