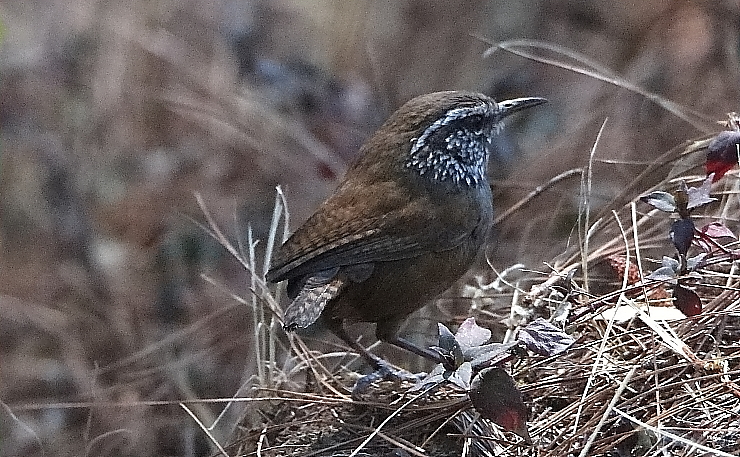 Wood-Wrens, birds of the family Henicorhina, are very small wrens of Central and South America that like to live very close to the ground, in dense forest underbrush or elfin forests. The only one that occurs in western Mexico, where I live, is the Gray-breasted Wood-Wren. It is one of those birds that is much easier to hear than to see — even though hearing it is not all that easy. Still, its song is memorable when heard.
Until a few weeks ago, I only knew of one very specific spot to hear (and, more or less, see) the Gray-breasted Wood-Wren. That is a patch of brush along the stream next to the trail leading uphill from the Cerro de Garnica sign along the Mil Cumbres ("One Thousand Peaks") highway leading east from Morelia. As I said, a very specific spot.
Then I was surprised to hear this bird's song on a steep slope above the stream descending to El Temazcal. I even managed to very briefly glimpse its black-and-white facial webbing, as it darted through the dense brush. This was a bit of a shock, because this bird was living some 2,000 ft (6000 m) lower than the Cerro de Garnica birds, and in brush with no forest above it.
And then I went back to Cerro de Garnica, on my first visit of 2022. It's a long drive, at least an hour of steadily climbing twists and turns; but there are high-altitude species I can only see there. So eventually, the pilgrimage must be made.
I was not disappointed, as four FOY (First Of Year) species turned up. But, of course, the Wood-Wren was not one of them, as I had already seen it in El Temazcal. So why am I focusing on that species in this post? Because, for the very first time, I heard one at a new spot… and it came out into the open!
Now, I know these photos aren't going to be published in anyone's book. But believe me, they are by far the best this struggling photographer has ever taken of the species. Look up the word "skulking" in a dictionary, and you'll probably find a picture of a Wood-Wren.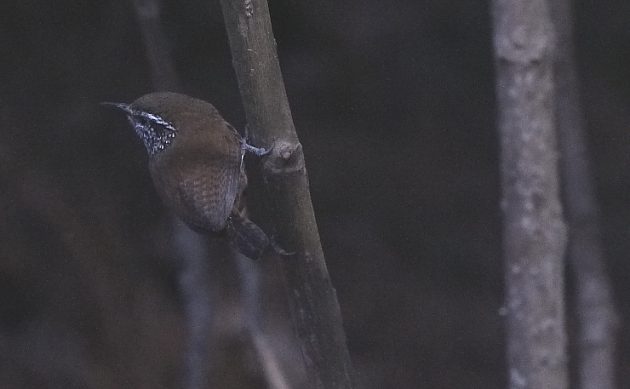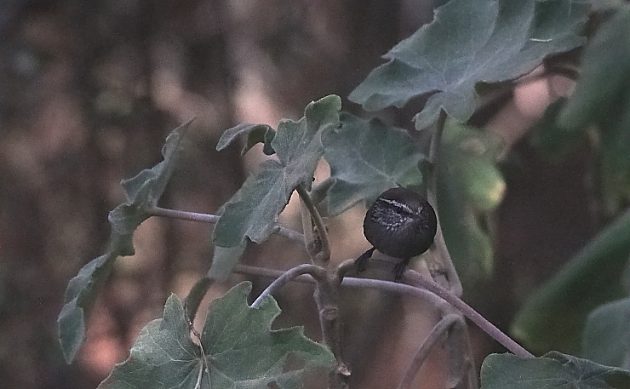 He started in the brush, as usual.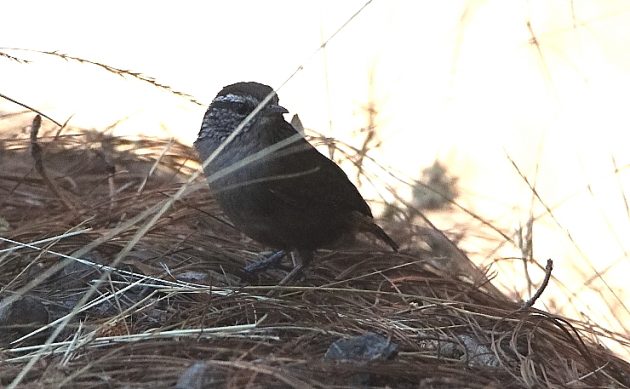 And then, shock of shocks, he came out into the open!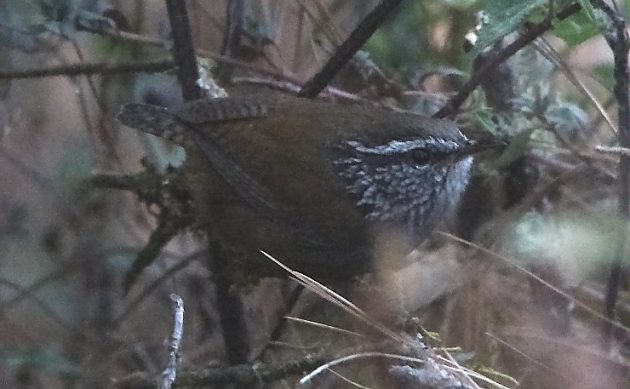 He hopped back into the brush, and gave me a glimpse of his tiny, adorable tail.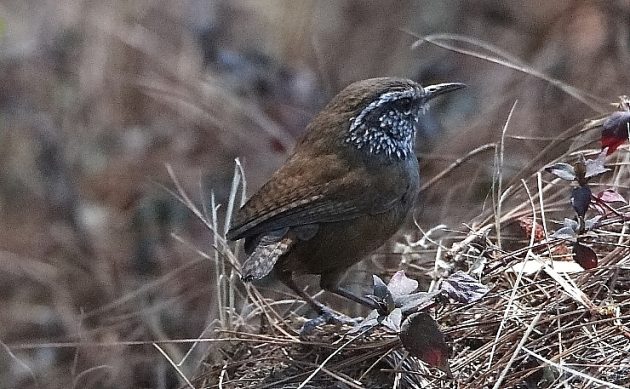 And then he came back out into the open (in full sunlight!), to give me my best view ever.
I saw a few more Little Friends on this trip. For example, Cerro de Garnica is my one place for seeing Golden-crowned Kinglets down here. Central Mexico has a resident high-altitude population of these tiny birds, a full 1,000 miles (1,600 km) south of their nearest breeding relatives in the U.S.
As with my Wood-Wren, these photos are not perfect; but they are the best I've managed yet of this species. What I love about Golden-crowned Kinglets is that you can always see their golden crowns. Ruby-crowned Kinglets really should learn from them.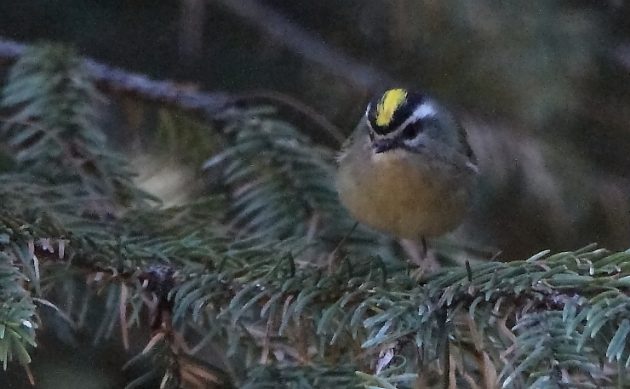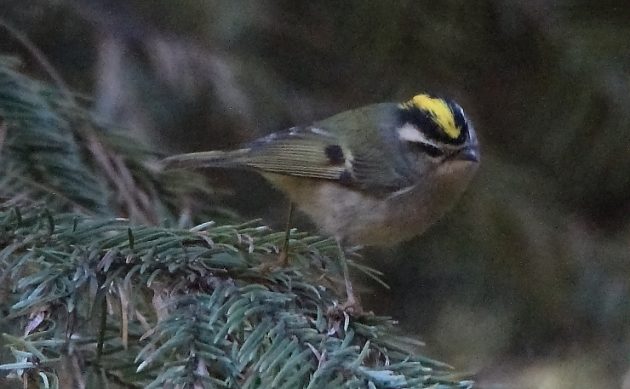 There was, inevitably, another group of Little Friends present at Cerro de Garnica that day, and in exactly the large numbers I had hoped for. Cerro de Garnica sometimes becomes a hummingbird paradise, when its pine reforestation areas fill up with thistles. And full they were.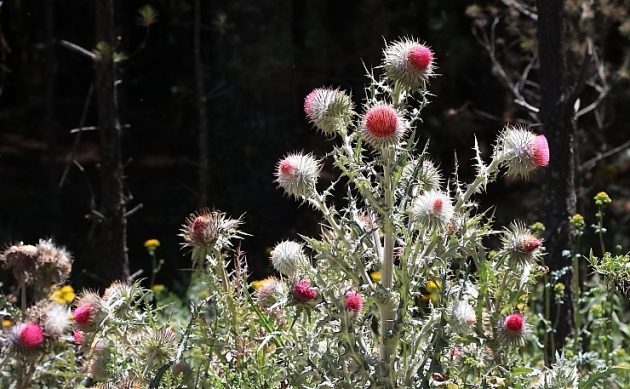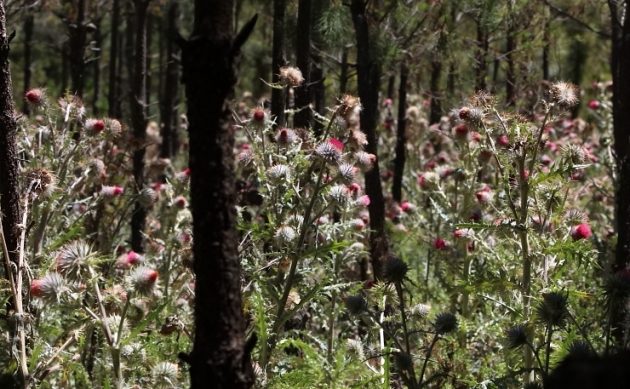 The hummingbirds that love these thistles are actually rather large, as hummers go. But, at around 5 inches (12 cm) long, they are still only slightly larger than Wood-Wrens and Kinglets. So they still count as Little Friends.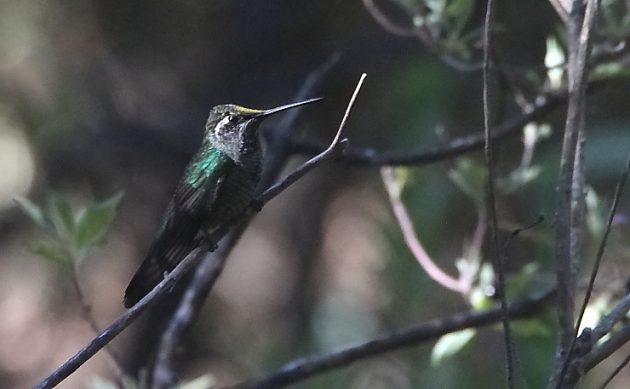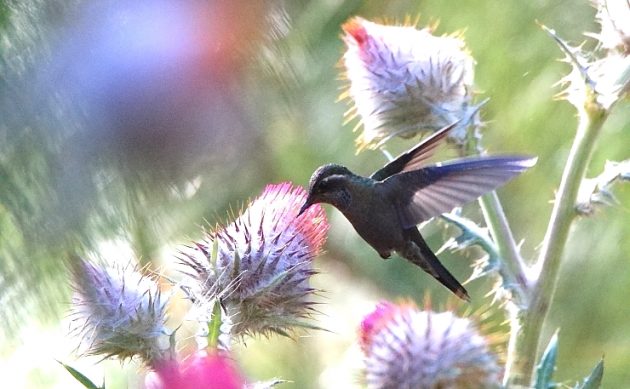 The Blue-throated Mountain-Gem measures just under 5 inches.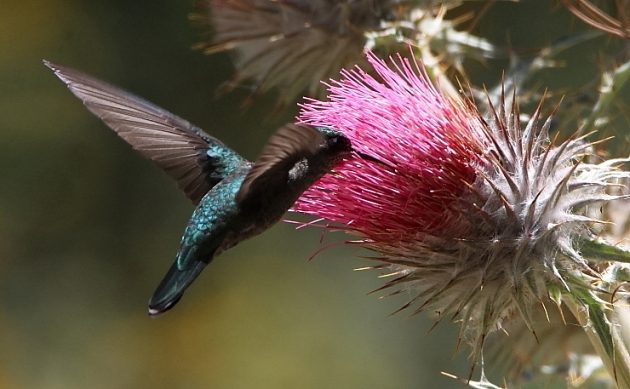 Rivoli's Hummingbird measures in at just over 5 inches. Before a recent split, it was known as the Magnificent Hummingbird. Even with the name change, it's still pretty magnificent.
I'll throw in one more Little Friend before finishing, since a five-inch-long Olive Warbler (now determined not to be a true Wood Warbler) allowed me to see it unusually low in a pine. Olive Warblers usually prefer to stay near the treetops.