The Seattle Seahawks are, of course, a professional (American) football team, known as much for the inability to win it all as for anything else.  Their one Super Bowl appearance, in Super Bowl XL, ended in a 21-10 drubbing by the Pittsburgh Steelers. Fortunately for Seattleites there is another kind of seahawk that can be found within the limits of the Emerald City.  The seahawk that I refer to is, of course, the Osprey, a magnificent, fish-eating raptor that can be found not only catching and eating fish in Seattle's extensive waterways but nesting as well.  In fact, a pair has even nested for the last couple of years on the railroad drawbridge just west of the Ballard Locks!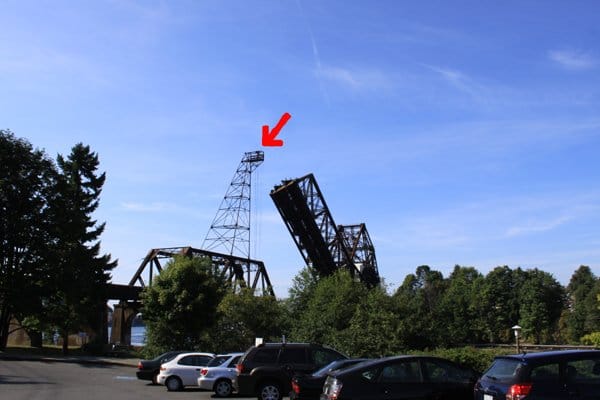 It was while visiting the Ballard Locks with the family, doing the tourist thing, that a random guy, noticing my interest in the gulls flying around, drew my attention to the Osprey nest on the bridge.  Seahawks in Seattle!  Is there any more fitting bird to see there, especially as preseason football gets underway?  And though seeing the nest was nice it was even more of a treat to have one of the birds do a fly-by nearly right over our heads!
For more information about the namesake of Seattle's football team check out this post.  Otherwise, just enjoy these few Osprey images…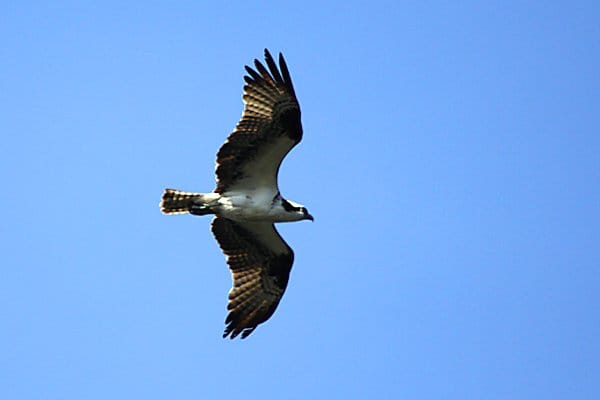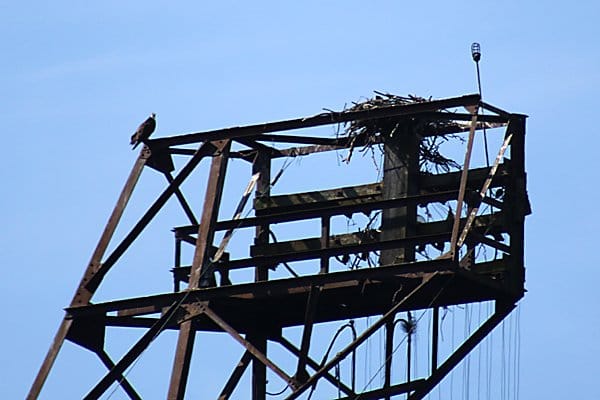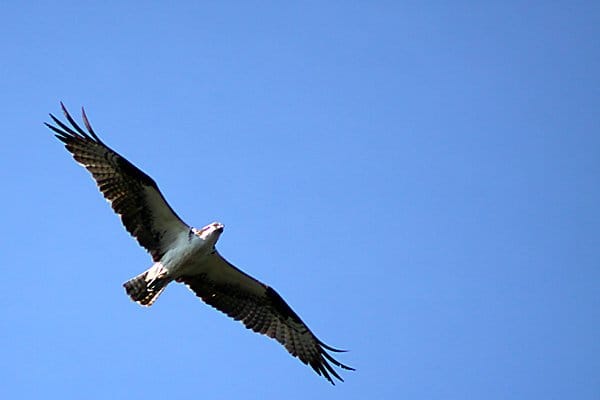 On a related note, for great video of Ospreys catching fish check out this link.
…