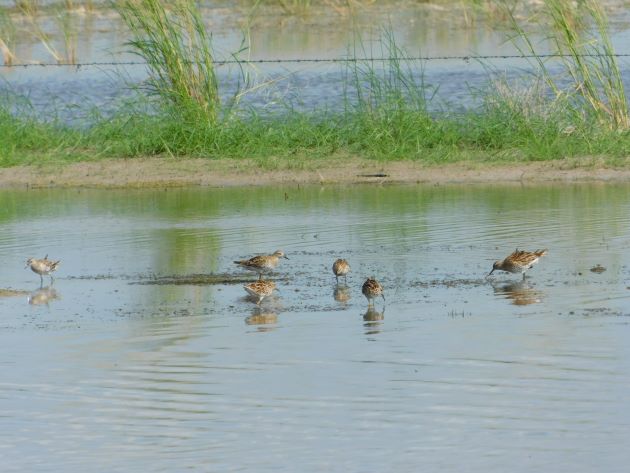 One of the easiest shorebirds to observe along the edge of the highway across Roebuck Plains at the moment is the Sharp-tailed Sandpiper–Calidris acuminata. It won't be long before they have all set off on their northward migration to breed, but for now they are feeding up. Sharp-tailed Sandpipers are the "red heads" of the shorebirds and they are also quite well camouflaged amongst the grasses and mud. In the header photo above they are feeding in between the highway and the fence. The stations have a firebreak along the fence-line and there is a higher area of ground right against the fence and it is still flooded on both sides of the fence. The mud is full of aquatic insects and their larvae and the Sharp-tailed Sandpipers have joined many other species feeding along this stretch of main highway around Australia.
It is essential that the Sharp-tailed Sandpiper makes the most of the available food before it sets off on its migration. They will breed in the short Siberian summer between June and August and they will then return to Australia. The distribution of Sharp-tailed Sandpipers in Australia is highly dependant on our changing environment. Due to the fact that different areas flood each year they will also disperse to different areas. We are lucky this year that they can easily be viewed from the edge of the highway so close to Broome.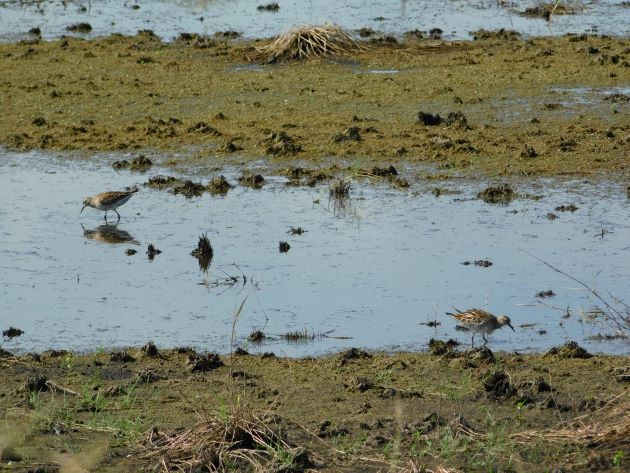 Two Sharp-tailed Sandpipers in the mud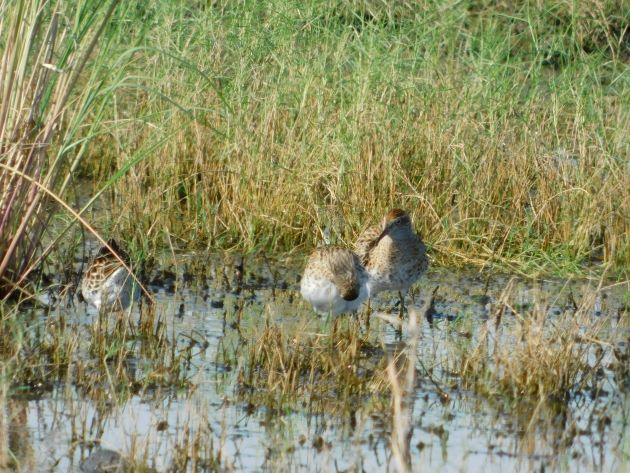 Three Sharp-tailed Sandpipers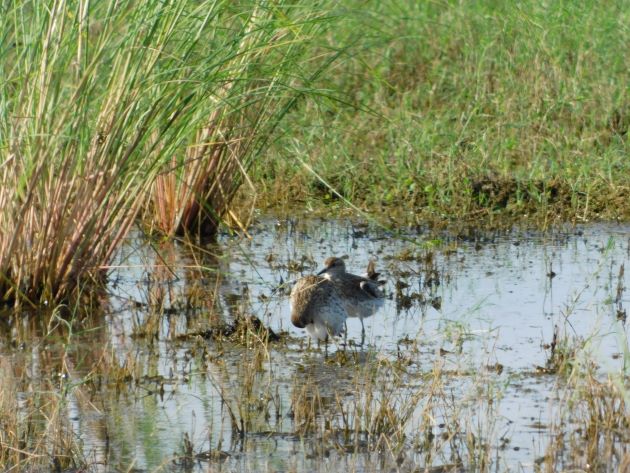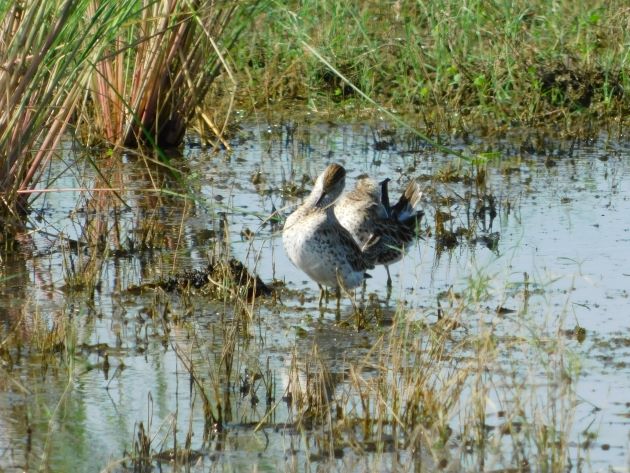 Preening Sharp-tailed Sandpipers
The colouring of the Sharp-tailed Sandpipers is quite beautiful at this time of year and catching the sunlight on their feathers really highlights their "red heads".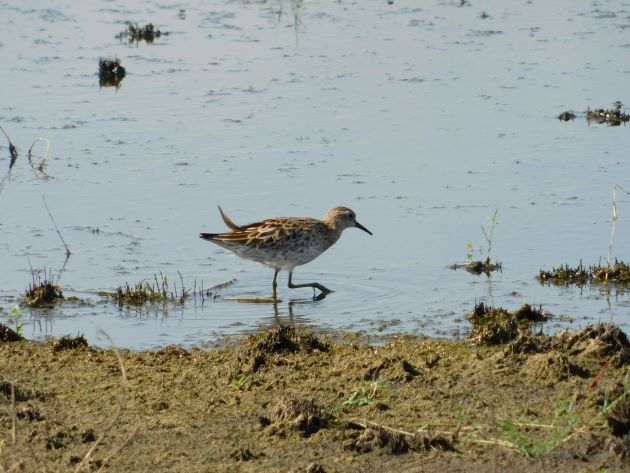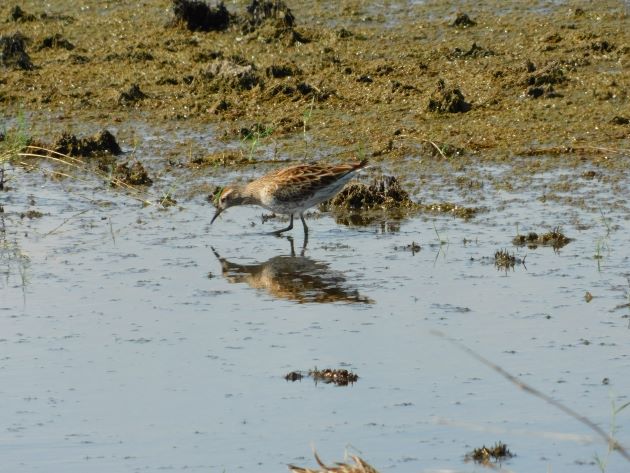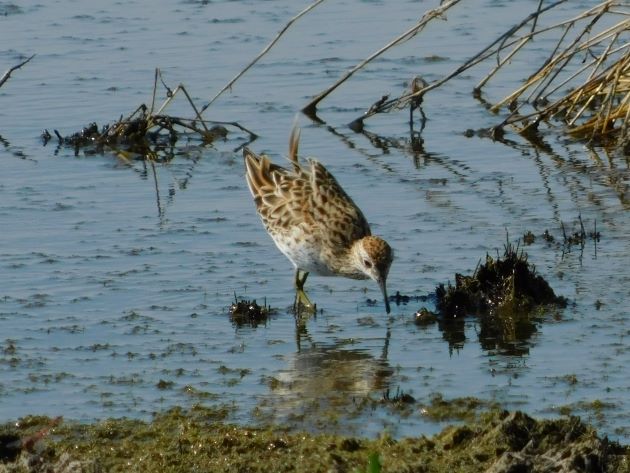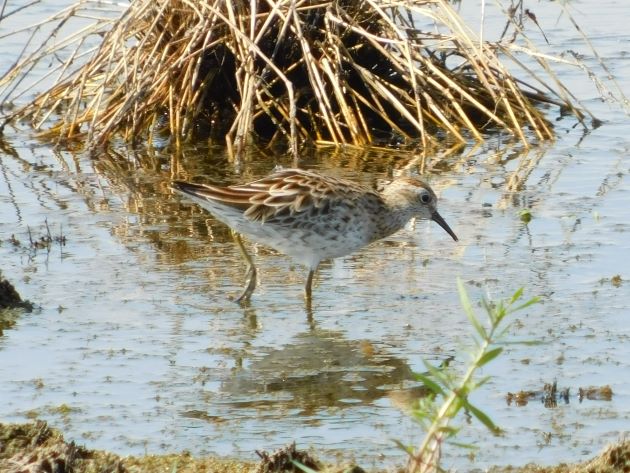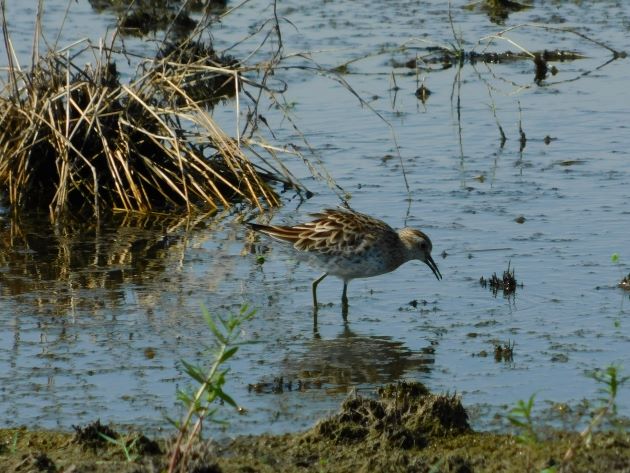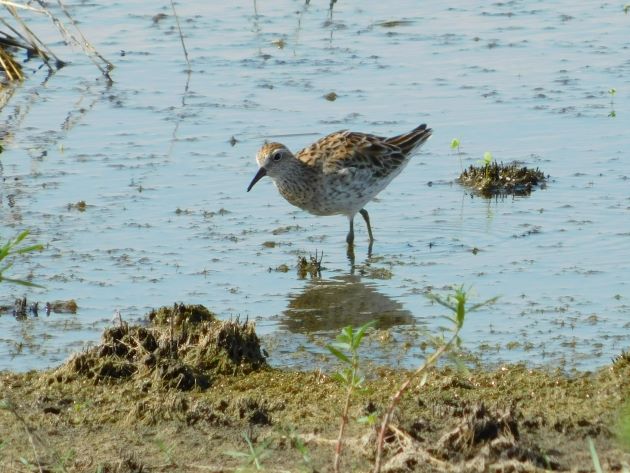 Sharp-tailed Sandpiper feeding
We are very lucky to be able to observe shorebirds from the convenience of our vehicle, which is an excellent bird hide. We are able to observe the shorebirds without disturbing their feeding and we will miss them when they have mostly gone north on migration. However, we know they are heading off to breed and we look forward to their return and juveniles joining the flocks around Broome later in the year.