Sunday was my day for birding this weekend and I had an ambitious plan to wake up very early, get i
nto Forest Park, and spend hours searching each and every grove of pines for roosting owls before Danny got out of church and headed to the coast with me in search of scoters. I failed to take into account Halloween and the fact that even with the extra hour we got from setting our clocks back Daisy and I had still been out too late for me to have any reasonable chance of arising early. So when Danny called to say he was ready to look for birds I am sad to say that I hadn't even left my house yet.
I was nearly ready to leave my house though, and once I walked up to Danny's we quickly hopped in his new Subaru and headed off to Big Egg Marsh, our first planned stop of the morning, where we were hoping to find interesting lingering sparrows and failed on that score. Well, not entirely, we did see Savannah Sparrows, Swamp Sparrows, and Song Sparrows, but we were hoping for something with a little more pizazz (sorry Savannah Sparrow, but you just weren't doing it for us). The sheer number of Brant was nice to see though, and a couple lingering Laughing Gulls as well. The best birds at Big Egg Marsh, however, were some Dunlin that fed close by on the bay shore, willing to be photographed.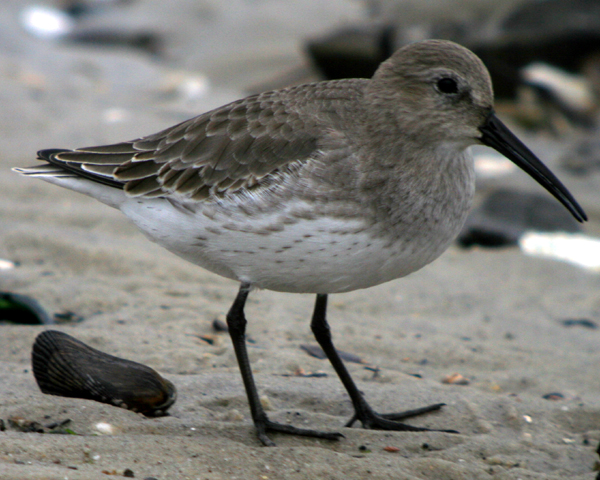 But once we got done with the Dunlin there wasn't much left to entertain us so we headed out to the barrier beaches to see what we could see, and especially, for me, to search for whatever scoter species we could find after I realized that my Queens list had nothing but a giant whole where our three North American scoter species should be checked off the checklist. Out to Breezy Point we went, the southwesternmost part of Queens that literally points out into the Atlantic Ocean, trying to block Brooklyn's barrier beaches from the sea. It is a beautiful place, with the dune vegetation laden with fruit and colored by autumn.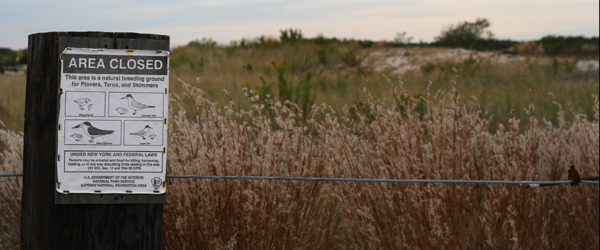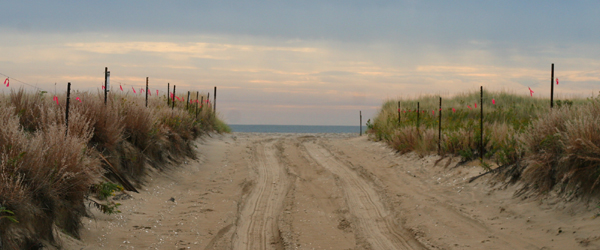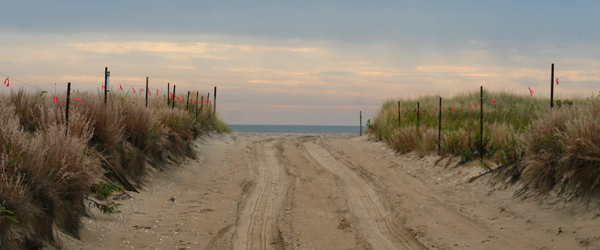 Once we got out on the beach the sheer number of gulls was impressive, though we failed to find a single oddball. Shorebirds were not around in numbers: only Sanderlings were present, dashing too and fro and also picking at seashells dropped and abandoned by gulls. Several Common Loons were out in the water and we had one Red-throated Loon fly by and some relatively close-in Northern Gannets, but my sought-for scoters were missing in action.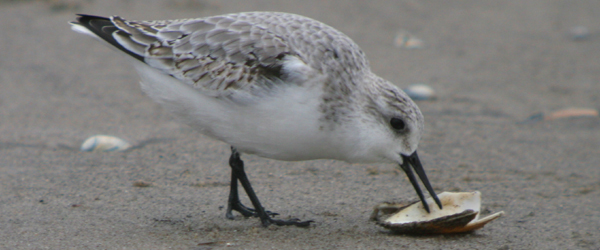 While we enjoyed the Sanderlings' activity and were frustrated by the lack of gull diversity we kept an eye to the ocean, and, eventually, our diligence paid off with a handsome male Surf Scoter in, where else, the surf!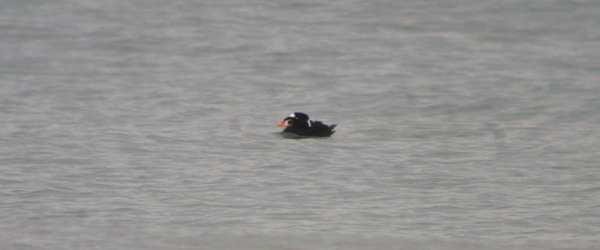 Subsequent searching led to no more identifiable scoters, though a distant flock did fly by, heading west, well out at sea. Fort Tilden didn't add any birds to our tally and Danny and I called it a day by 2 PM, after deciding that most of the fall land bird migration is done and the really interesting winter birds have not yet arrived. Now I just need to find some White-winged Scoters and Black Scoters in Queens and I'll be doing alright!