The first day of November was absolutely glorious in Rochester, a bright balmy Sunday that stood in marked contrast to the bluster and gloom with which October closed. The conditions appeared ideal for Seth and me to hit a variety of regional birding hotspots, starting with Lake Ontario.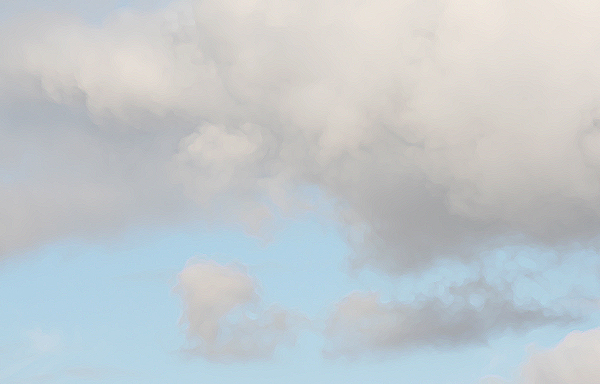 The pier at Charlotte offers a nice vantage point from which to scope the lake's distant reaches, at least when the concrete pier isn't encrusted with ice. Mallards flocked in the outlet while Ring-billed Gulls in their masses were dwarfed by the few Great Black-backed Gulls among them. We were chasing reports of rare species like Golden Eagle and Parasitic Jaeger; instead, Ontario offered Bonaparte's Gulls, Double-crested Cormorants, and Common Loons. The lone Ruddy Turnstone looking out of place on the beach was nice but not enough to tempt us to stay.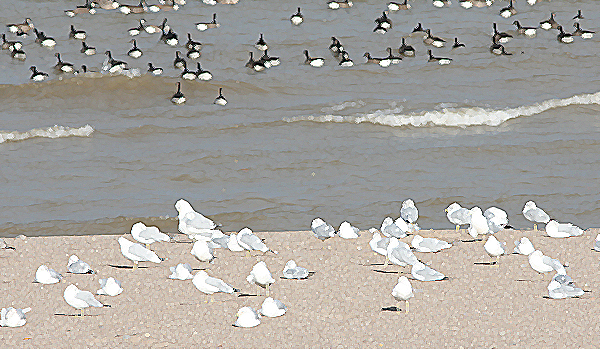 Our next stop was the fabled lakewatch at Hamlin Beach State Park. Hamlin is THE hotspot for many of the best lake birds although I've never seen anything special there in the past. As we arrived, we first observed the same gulls and Canada Geese we left behind. Beyond these birds, however, lay great rafts of Common Mergansers studded with Lesser Scaup and more Common Loons. Interesting species did turn up at this gorgeous locale, including Ring-necked Duck and Black Scoter, but again, Seth and I heard the siren song of the road and that next stretch of habitat around the bend. It's important for a body to know just what kind of a birder he is: I'm an impatient one. Yes, I need to work on that but until I do, no seawatch, lakewatch, or hawkwatch can hold me down.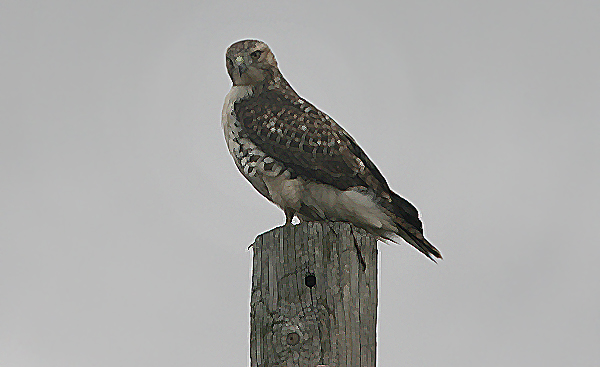 Seth has been singing the praises of Iroquois National Wildlife Refuge for years but somehow we've never made the trip together. Once we left Hamlin, we were as close to Iroquois as we were likely to get so we made a run. Now, I'll admit that the refuge seems to have incredible potential for migratory madness. I should also add that had we been better informed, we might have laid eyes on an odd hybrid goose that has local birders talking. However, in the absence of more specific intelligence, we plotted what appeared to be the most auspicious, in an avifaunal sense, course through Iroquois. After completing said course, auspicious was hardly the word that came to mind.  Frankly, if I had wanted to see cardinals and chickadees, I could have looked out my kitchen window rather than drive for hours through the rural reaches of western New York! Pied-billed Grebe was a nice surprise but a poor consolation prize. Still, I can't wait to hit this place come spring.