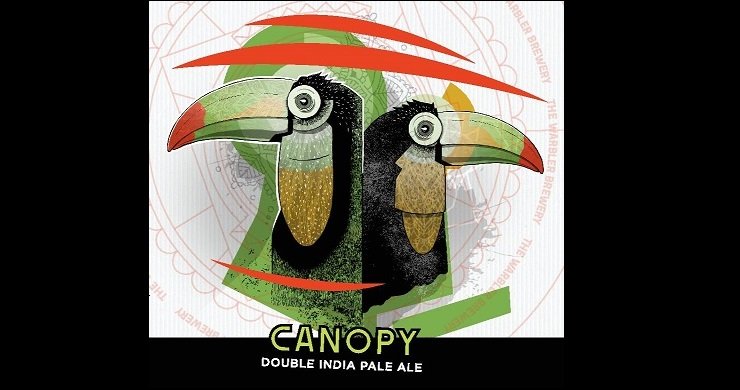 For a second time in a month, we have a new double India Pale Ale featuring a species of bird famous for its appearance on the classic vintage Guinness advertisements drawn by artist John Gilroy in the 1930s and '40s. Two weeks ago, it was a pantless thunder goose – er, ostrich. This week's avian star – with two appearing on the can of the Canopy 2 Double India Pale Ale by The Warbler Brewery of Delmar, New York – is the toucan, the most famous member of Gilroy's advertising stable – er, aviary.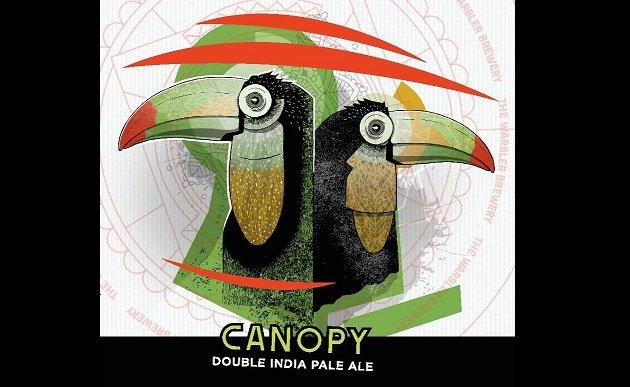 With Canopy 2, these colorful tropical birds with their comically large bills are once again put to good use in selling beer. The birds drawn for The Warbler Brewery by resident artist Ian Tartasky aren't always exact likenesses, but these toucans seem to resemble the Keel-billed Toucan (Ramphastos sulfuratus) most closely. I think we neglected to identify the Guinness toucans in that review, though they appear to be Toco Toucans (Ramphastos toco), close relatives of the Keel-billed.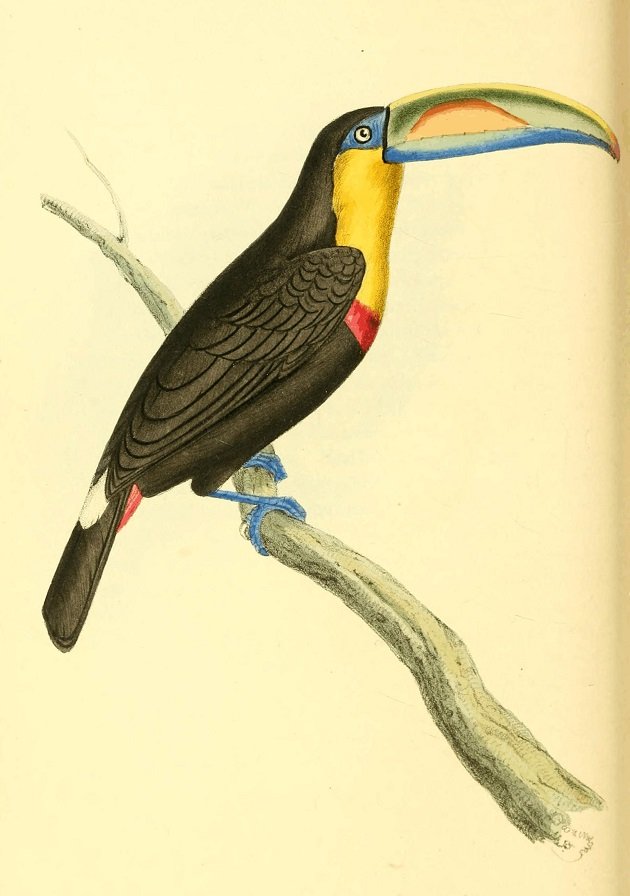 Keel-billed Toucan (Ramphastos sulfuratus) illustrated by English ornithologist and artist William Swainson (1789-1855) in Zoological Illustrations, Volume I (1820).
Canopy 2 is the second double India pale ale that The Warbler Brewery has released under that name, though Canopy 1 was sold only on draft and therefore lacked a bird mascot for us to admire. Canopy 2 is brewed with Galaxy and Mosaic hops, two varieties known for their bold, fruity, and tropical flavors. So, unlike Guinness, Canopy 2 actually tastes like something a toucan might want to eat, rather than roasted barley. This big, hazy beer offers aromatic swirls of summer blueberries, fresh mango, bubblegum, and resinous pine. The palate is light and juicy with sweet peaches and a passionfruit tang, supported by a soft but solid biscuit malt foundation. The bright tropical flavors of this hefty IPA belie its eight percent alcohol content, making this a refreshing, hoppy treat for a hot summer day – whether you're up in the canopy or down in the shade below.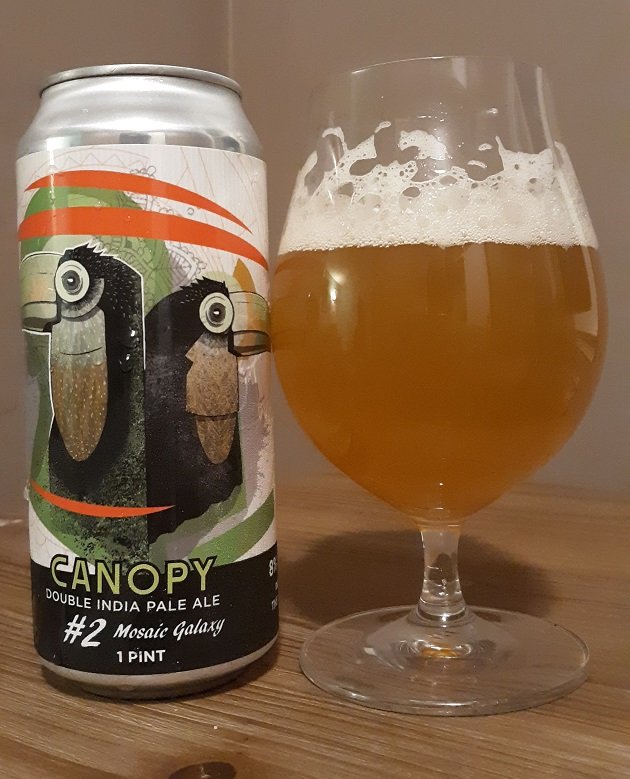 Good birding and happy drinking!
---
The Warbler Brewery: Canopy 2 Double India Pale Ale

Four out of five feathers (Excellent)
---
Birds and Booze News:
Imperial Oak Brewing of Willow Springs, Illinois has collaborated with the Chicago Ornithological Society for a second year to release a Piping Plover Pale Ale, with proceeds of its sales going to conservation and education efforts by the Society.