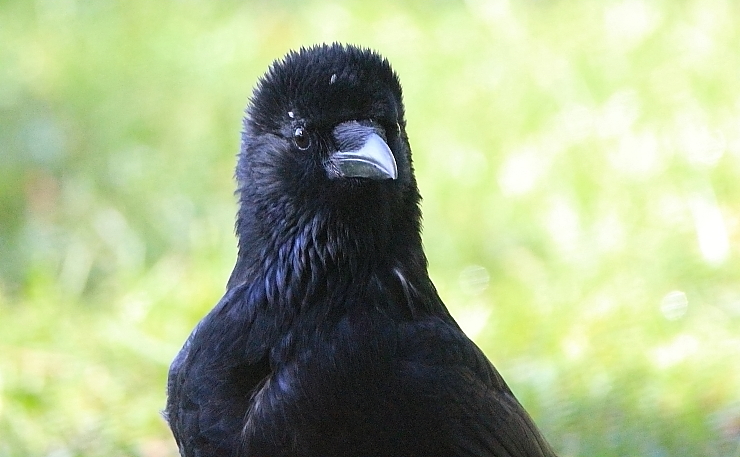 Well, it finally happened. The week on the cusp between March and April was the first week in which failed to pick up any FOY species for the year 2022. I believe that is because, after a rather grueling outing the previous week, I chose to go to a site with less promise, but greater proximity. (This following week, in which I did take a longer trip, I again picked up four FOY species.)
Last week's trip was a very pleasant outing in a beautiful setting, but nothing to, shall we say, write home about. So I let myself be inspired, instead, by my rotating "Best of Birds" screen saver photos, accumulated over the years. Many simply show beautiful, interesting, or cooperative birds I have seen. But some photos tell a story, or seem to show an extra dose of attitude. In other words, they've got personality.
Since that is the only over-arching theme to this post, I'll just show and discuss these photos in alphabetical order. I can't guarantee they haven't turned up in previous posts; in fact, I strongly suspect several have. After contributing almost 100 posts to 10,000 Birds, I've kind of lost track.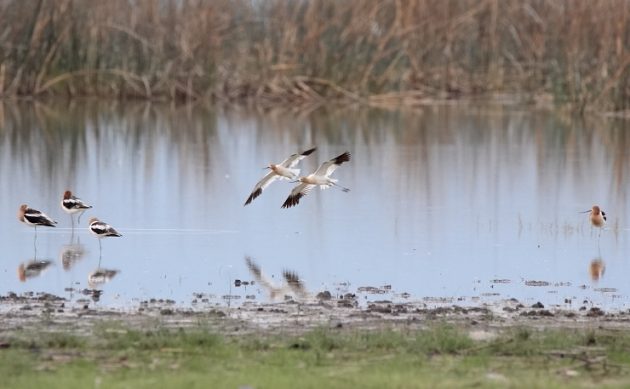 I've thought of contributing this photo to Sesame Street, for teaching children how to count backwards from three. Extra points to these American Avocets for adopting a different pose for each numbered group.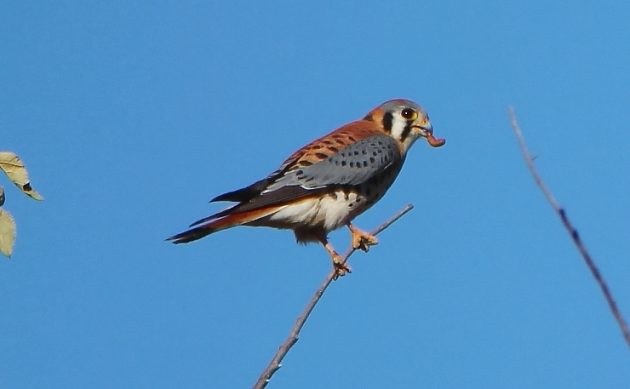 And this is why ornithologists stopped calling the American Kestrel a "Sparrowhawk". Kestrels will eat lots of things, including grubs… but never sparrows.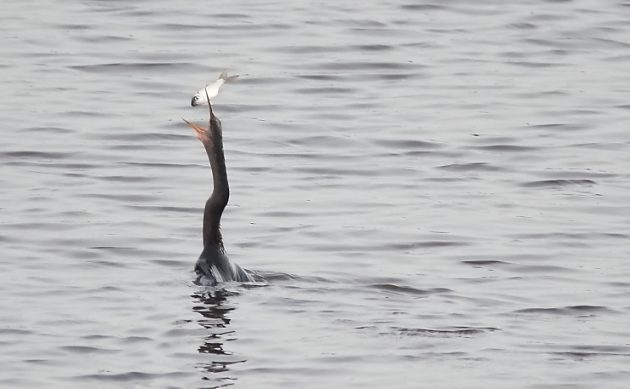 Do you think Anhingas ever dream of having opposable thumbs? Or hands, at least? Perhaps a knife and fork?
I love watching swallows bathe; these happened to be Barn Swallows. Do you think they go somewhere to lather up between water-slaps?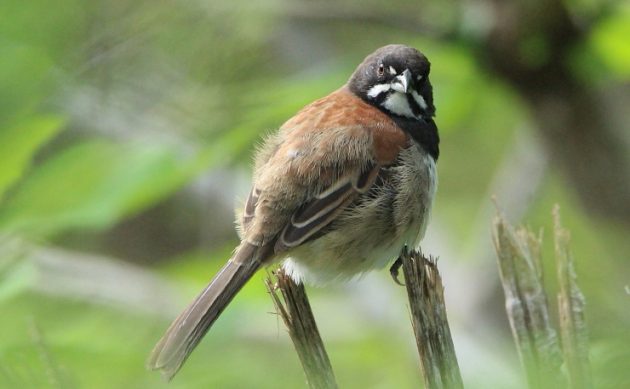 Usually, bird photos work best when you catch them in profile. But when, as in the case of this Black-chested Sparrow, their face has runway stripes…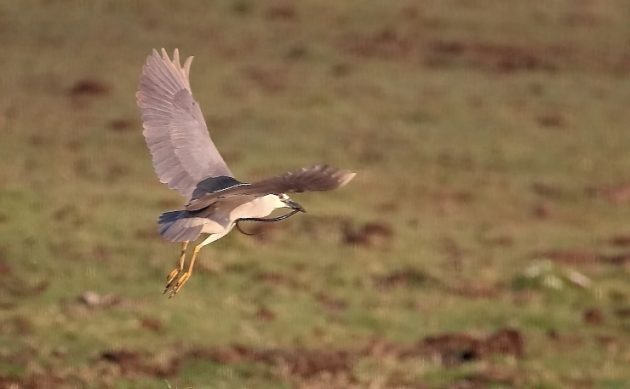 Any bird, including this Black-crowned Night Heron, looks cool with a snake in its beak. That might be why Mexico has one on its flag.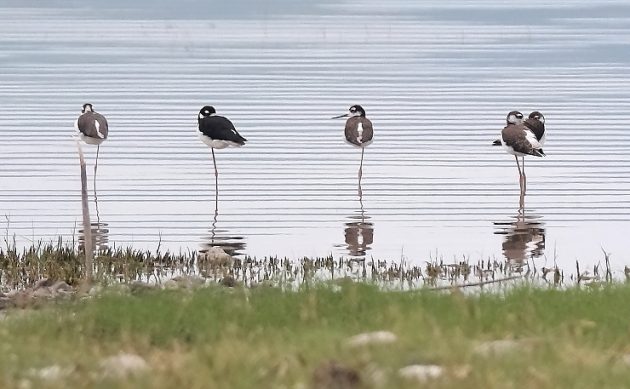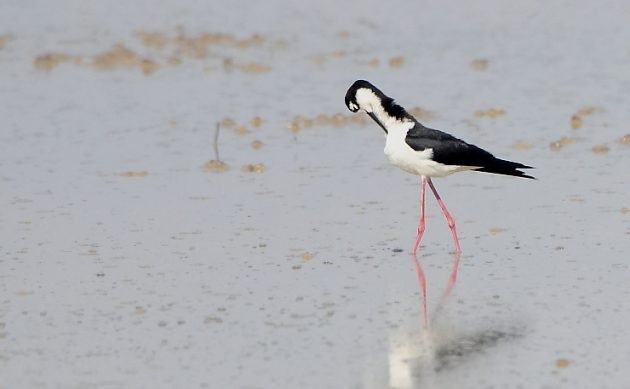 Black-necked Stilts always have lots of personality, so I couldn't choose just one photo.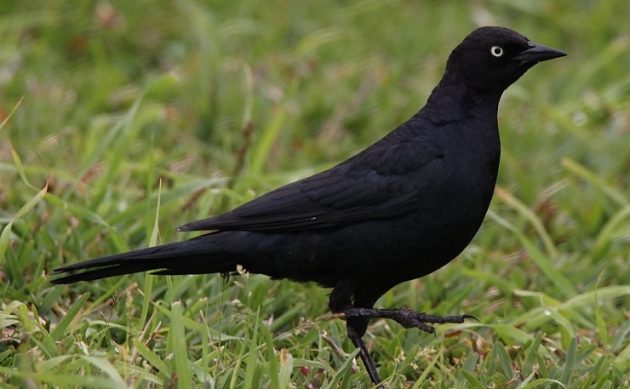 Brewer's Blackbirds are rare treats down here in Michoacán. But they are extremely common up in Baja California and, to judge from this bird in Ensenada, exceedingly trusting — it barely fit in the camera's frame.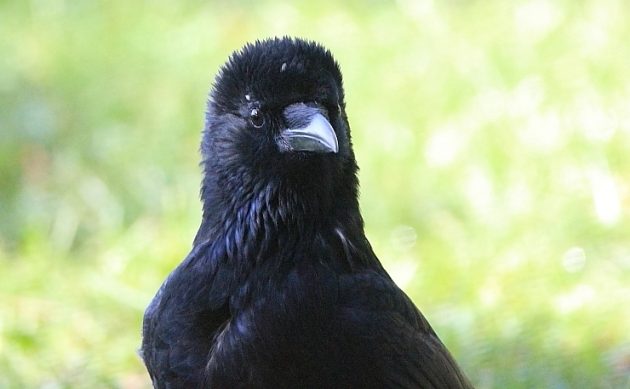 Still, this Carrion Crow in Munich, Germany, had that Blackbird beat: It came so close to me that it did not fit in the camera's frame.
Come to think of it, lots of birds show lots of personality. It's late, I'm tired, and I'm only partway through the letter "C". I guess this post is the start of a series.