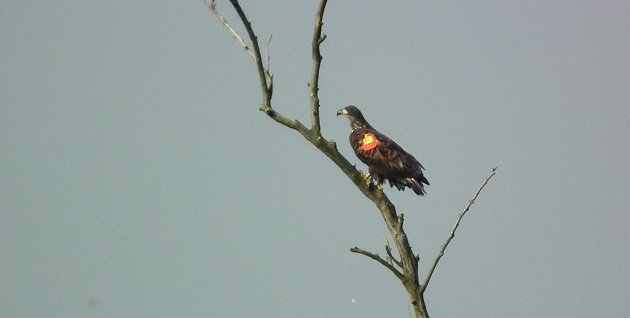 White-tailed Eagles normally take flight silently, yet, while checking some Common Starlings and hoping for Rosy Starlings, I heard a few noisy wing-beats, enough to turn and see a young eagle flying with a wing tag. Hidden from my view, it stood on a nearby tree and if it weren't for those clumsy beats, I wouldn't have noticed it.
To prove more how young and inexperienced it was, the eagle even landed on the ground a mere 15 metres behind my car. I have observed this species many times (my eBird says 28 times this year alone) and never had one landing near me. This is clearly one of its first flights – it may have even taken the first flight today!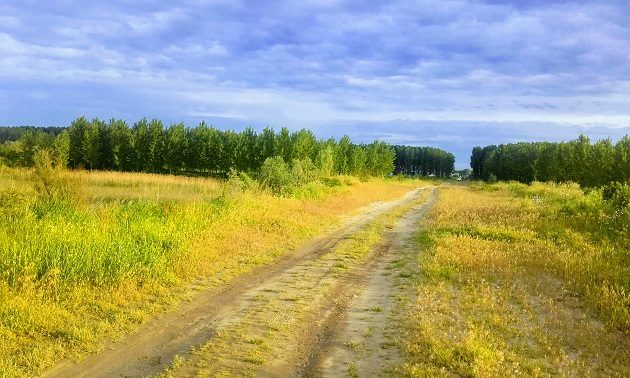 Before (May 2016, by Zeljko Stanimirovic)…
I am at one of my favourite local patches, the Reva Pond, on the northern outskirts – but still inside the city of Belgrade, Serbia. Squacco Herons take flight above me, while a Eurasian Penduline Tit calls from the nearest willow. Yet, in the last two years I have visited it only a couple of times due to construction works that started then.
What was officially planned and promised by the city officials were the sewage ponds for this suburb, plus an asphalt road to reach them. Personally, I wasn't happy, but I do not live there and do not have a septic tank in my backyard, so I felt that I have no right to complain against something that would obviously improve the lives of local inhabitants. It was announced that the works should be finished in four months. And that was the last I ever heard from the officials.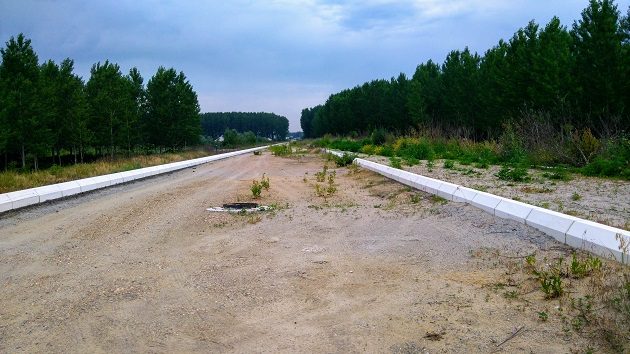 …and after the road construction (June 2018).
Reva had the semi-natural feeling of a forgotten green oasis at the outskirt of a busy city. Nowadays, it has a feeling of an abandoned construction site. The only thing that is paved is overgrown in weeds: a sidewalk that leads nowhere and no one uses. Through the middle of a dirt track there is a series of newly made drainage manholes that were covered at some stage, but most covers are missing now, presumably stolen. There is not a slightest trace of asphalt, nor the promised sewage ponds, which may be good for the two Little Ringed Plover families incubating their eggs at the site as we speak, but is far from good for the people living there.
A Ring-necked Pheasant hen with almost a dozen chicks forces me to break, to give them some space: they are so tiny that they may have hatched this morning and are trying to climb that pointless sidewalk – not an easy task when you are only three inches tall. Three young Eurasian Golden Orioles perch together in a dry tree, while their daddy sings his flute from some distance.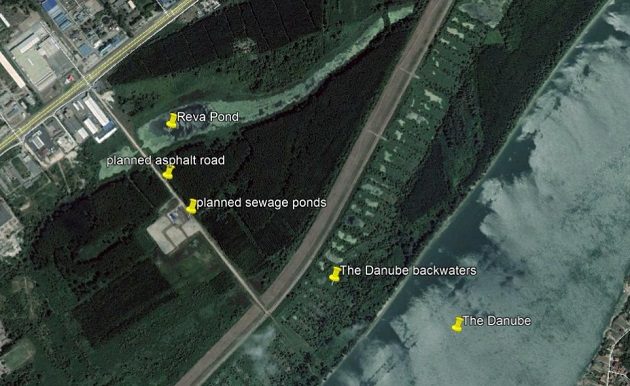 The Reva Pond area, Belgrade
What has happened to this place? I do not really know, but I do live in this country, so I'd expect it to be the same cancer as observed at many other sites: corruption. Every higher level of Government would slice a piece of a cake for themselves and at the lowest level, there would not be enough funds left to finish the works.
The last Eurasian Otters were spotted here about the time the construction works started (I have observed them here half a dozen times, and other birders have seen them at least that many times). Should I add, in this green oasis 152 bird species were recorded in the last three and a half years and that the two local White-tailed Eagle pairs are still loyal to their nesting territories.
Later that day, I will report the wing-tag colours to the raptor expert who tagged the eaglet to learn that from the observation location and the combination of colours of its wing-tag he can pinpoint not just the nest where it fledged but also which particular youngster it is, telling me its tag letter (which I couldn't read) and the leg-ring number (which I haven't seen), so I have a complete information for the national animal marking centre. And it gave me a sense of accomplishment. One more piece of a puzzle has found its place in the big picture. Only the future of that picture worries me.
Cover photo: Made at the same place and time of the year, I observed this young White-tailed Eagle coming from the same nest in 2016.