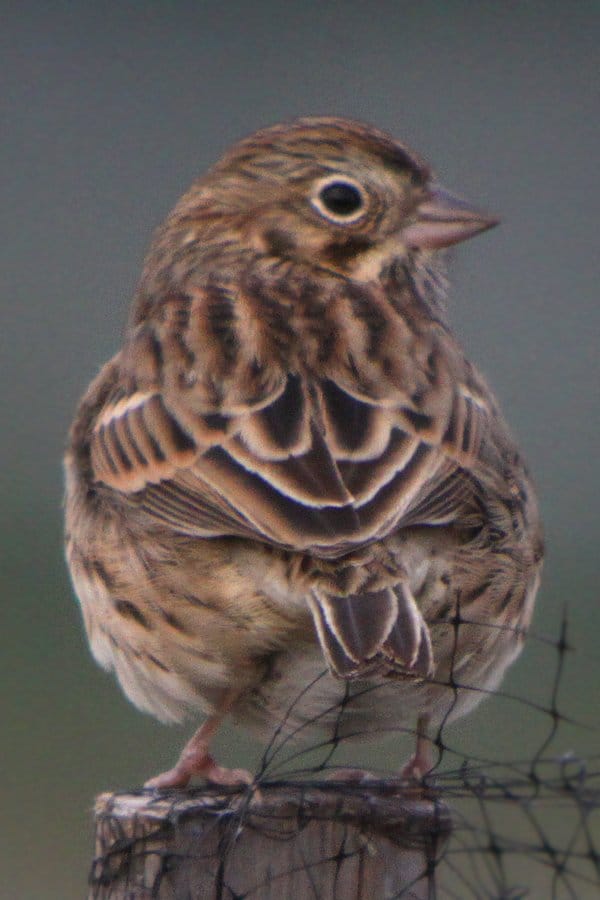 Any day of birding in New York State that includes a sighting of a Vesper Sparrow is a better-then-average day. Between the two breeding bird atlases in the state – one done in the early '80s and one in the early '00s – the number of atlas blocks with Vesper Sparrows declined 49%, a decline that is echoed in breeding bird survey routes as well.  Listed as a Species of Special Concern in New York and as threatened or endangered in Connecticut, New Jersey, and Massachusetts, Poocetes gramineus is in trouble in the northeastern United States and, considering the decline shown in Ontario's second breeding bird atlas, in eastern Canada as well.*
What has caused the decline? The precipitous plunge of Vesper Sparrow populations has been largely because of changing land use practices.  As farming has declined across the northeastern United States the open country that Vesper Sparrows need has been transformed to subdivisions and forest.  Grassland birds have been hit the hardest across the northeast and Vesper Sparrows like closely cropped landscapes and eschew taller grasses, so they have been hit particularly hard.  Fortunately, they are still common across the Great Plains and the species as a whole does not seem to be in trouble, just the eastern populations. If you want to see Vesper Sparrows a look at the eBird map shows that you could do worse than the junction of North Dakota, Saskatchewan, and Manitoba, which looks like the Vesper Sparrow epicenter.
But I, of course, live in the east and the lack of Vesper Sparrows is a downer because when any species is in decline it is depressing but also because they are pretty darn neat sparrows.  Richard Crossley describes the Vesper Sparrow as "A real chunker" and he is absolutely correct to point out the sheer mass of the Vesper Sp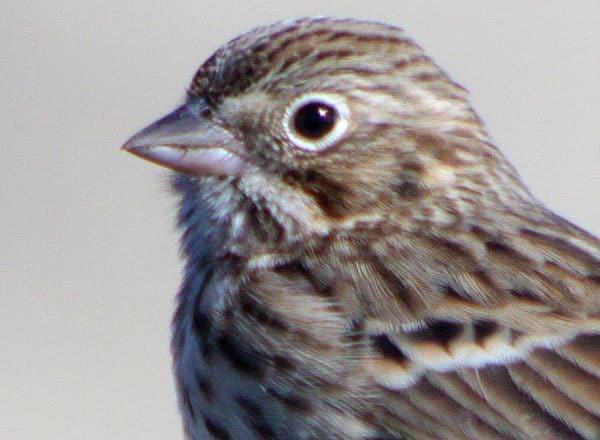 arrow.  Pete Dunne points out that the large Vesper Sparrow seems to have a tail that is "too short to those who use Song Sparrow as a reference."
Of course, it is the white outer feathers of that too-short tail that give Vesper Sparrows away when they are in flight, and their pale coloration and bright white eye ring when they are at rest. Though it seems like another brown streaky bird would be easily confused with Song Sparrows and Savannah Sparrows I have never had a problem picking them out from a mixed flock of sparrows.  They really stick out when you see them with other little brown jobs.
The Vesper Sparrow is named for its tendency to sing in the evening, right before the end of the day.  Though I have never had the privilege of hearing their evening song I look forward to the day that I do.  Until then, I will have to content myself with spotting them in migration in the fall, especially at coastal sights like Fort Tilden, Queens, where all of the shots in this post were taken.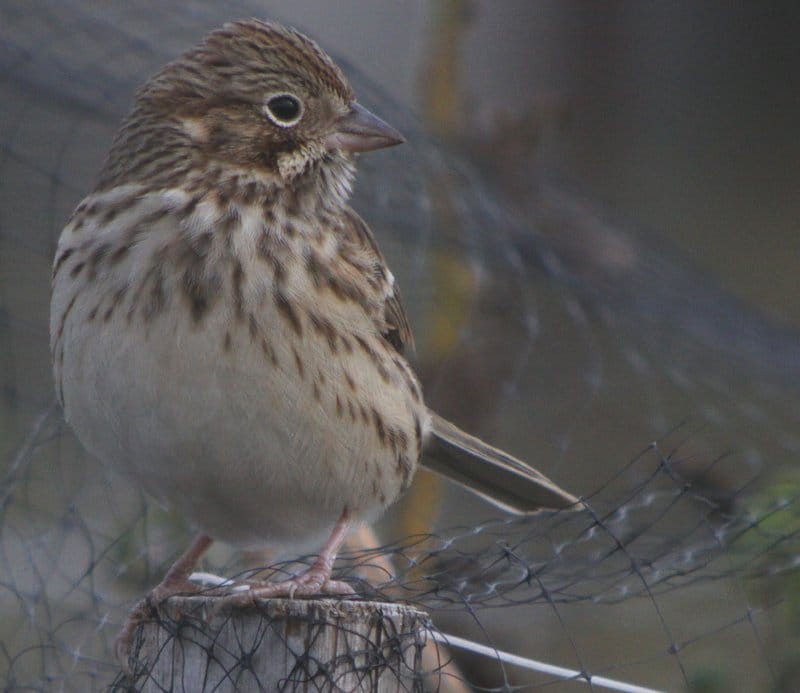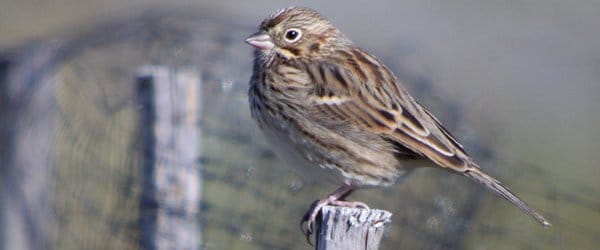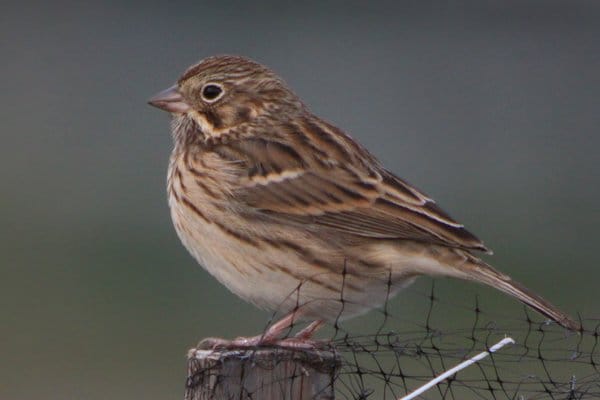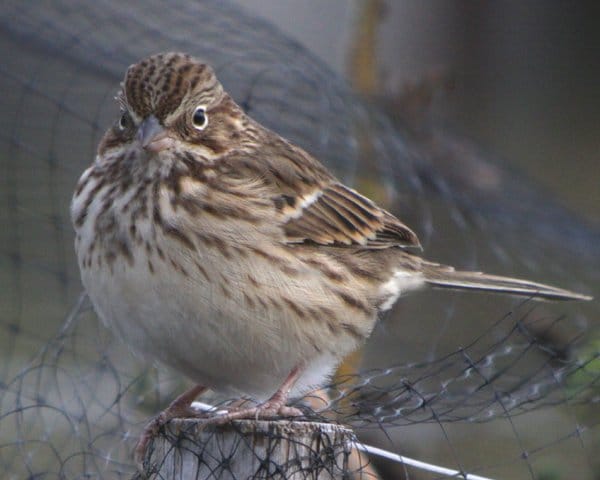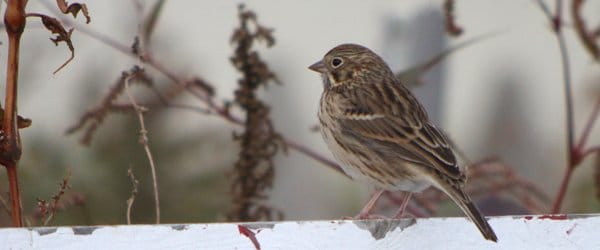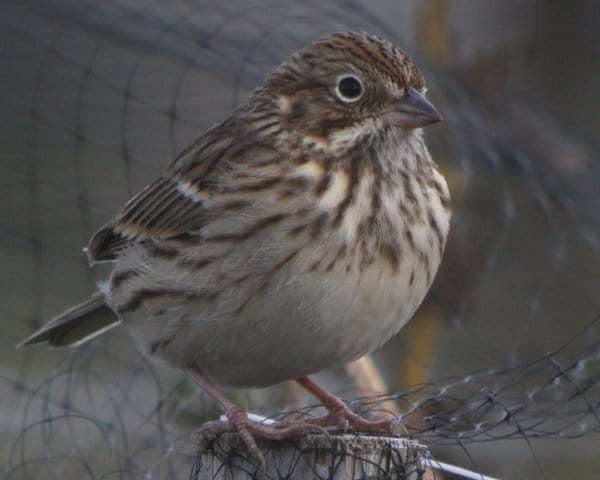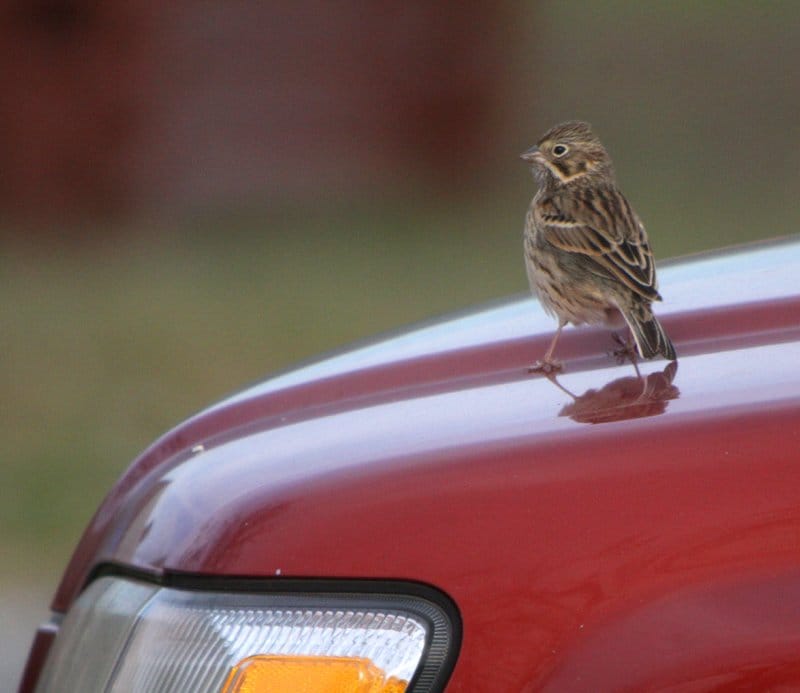 If you liked this post and want to see more great images of birds make sure to check out 10,000 Clicks, our big (and growing) page of galleries here at 10,000 Birds.
*All of this information was gleaned from The Second Atlas of Breeding Birds of New York State.
…