Five days ago Daisy and I, staying busy doing our post-bar exam babymoon staycation, went on a whale watching trip on the Viking Star, a vessel based in Montauk Harbor at the eastern extremity of Long Island. The trip, one of three weekly trips organized by CRESLI (Coastal Research and Education Society of Long Island), was scheduled to depart at 9:30 AM and return at 3:30 PM and explore the waters east and south in the six hours in between. Recent reports from other birders who had joined the CRESLI trips indicated that many shearwaters and storm-petrels were being sighted, but of course when I convinced Daisy the trip would be a fun time I emphasized the whales and dolphins and didn't mention birds at all (but I think she might have known).
Whether she knew or not hardly mattered by the time we were on the deck of the Viking Star with forty other hardy whale watchers and steaming out of Montauk Harbor. The sun was shining, Common Terns were calling, and, oh my, a kid is already puking over the rail. It would be a loooong six hours for him and for several others who got seasick, a fate Daisy and I miraculously managed to avoid (considering her six-months pregnant state and my notoriously sea-hating stomach) on the relatively smooth seas. For the first portion of our pelagic trip (because now that we were out at sea and there was no turning back I could call it that instead of the euphemistic "whale-watching") there wasn't much to look at other than the Montauk Lighthouse receding from view.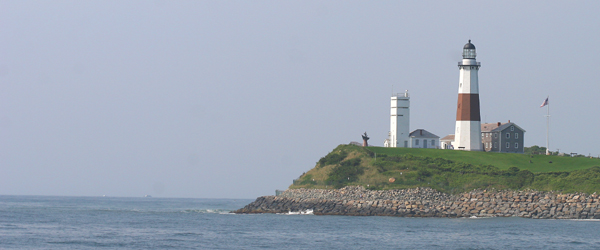 It wasn't long, however, before Cory's Shearwaters, Greater Shearwaters, and Wilson's Storm-Petrels started appearing in ones and twos, most rather far off, but some coming closer to the boat. Having never really gotten great looks at any of the three species I was a bit anxious that I might not get looks like I wanted, but my anxiety was unwarranted: we would see hundreds of each species and many of them would be quite close to the boat. In fact, the three shots of tiny Wilson's Storm-Petrels below serve nicely to illustrate some of the basic field marks and behaviors birders should look out for with this species.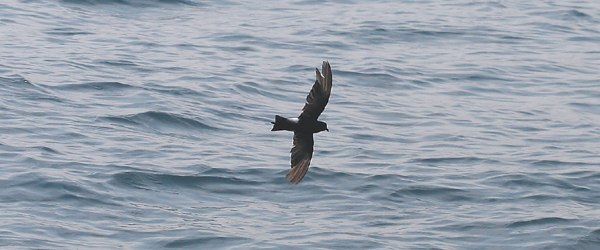 this shot shows the feet extending past the tail, a relatively easy field mark to pick up
here a Wilson's Storm Petrel does their characteristic foot pattering across the surface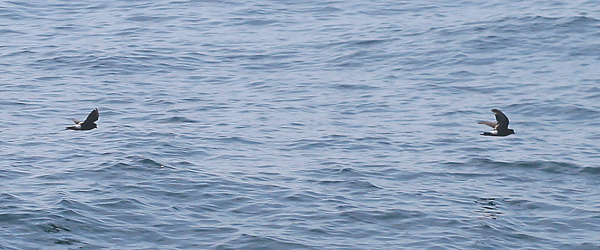 both birds above show the white rump extending to the flanks, another good field mark
A more disturbing sight than the birds were large, multi-colored conglomerations floating on the water. What were they? Balloons, released innocently by someone celebrating something, unwittingly murdering sealife. As I said in this post about my last pelagic, where we saw a Black-legged Kittiwake dragging a balloon: DON'T RELEASE BALLOONS! THEY KILL! I was glad that we stopped and fished the balloons out of the water.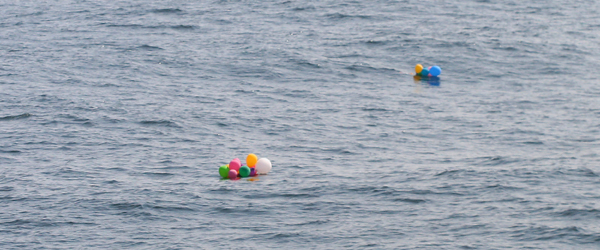 After the balloons we were still seeing the same three species of pelagic birds but in larger numbers and then things really started to pick up nicely. Marine creatures were breaking the surface and at first I thought I was seeing dolphins (mind you, I wasn't getting the best looks) but then Dr. Kopelman, the President of CRESLI, who narrates the trip through the boat's PA system, announced that what we were seeing were tuna coming up out of the water in pursuit of herring. We did eventually see some Common Dolphins, but, to be honest, we were more impressed by the tuna.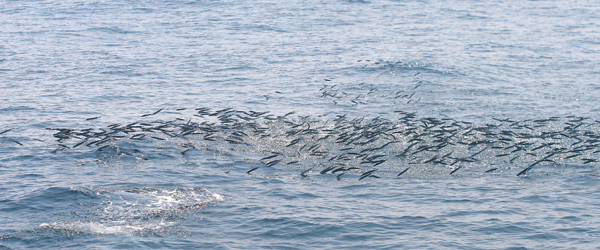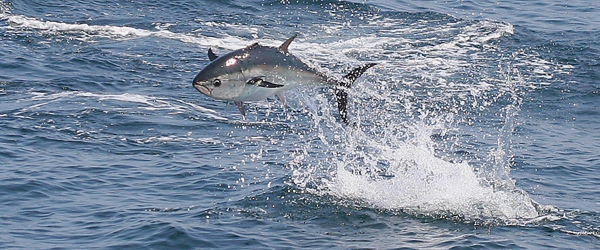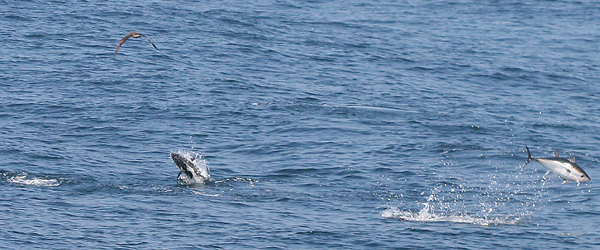 And the shearwaters, the shearwaters, ah, the shearwaters. So many shearwaters…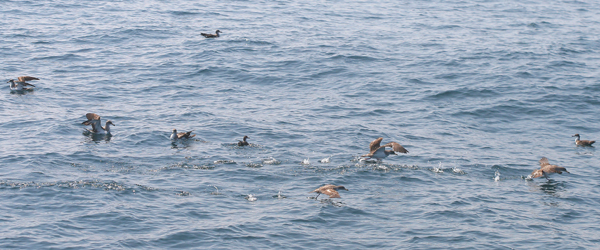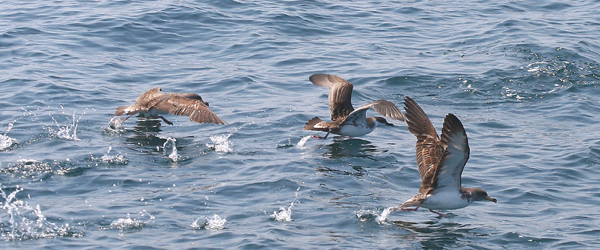 Sadly, those two shots above are the only two decent ones that have Cory's Shearwaters in them. For some reason the Cory's were not being photogenic while the Greater Shearwaters seemed eager to have their picture taken. And the other shearwater species I spotted, at rather long range and getting further away quickly, managed to avoid being identified. It was most likely a Manx Shearwater but having never seen one I was not comfortable ruling out Audubon's Shearwater. Though missing a lifer hurt a bit, the Greater Shearwaters did what they could to make up for it.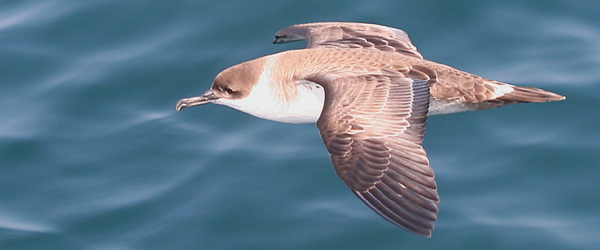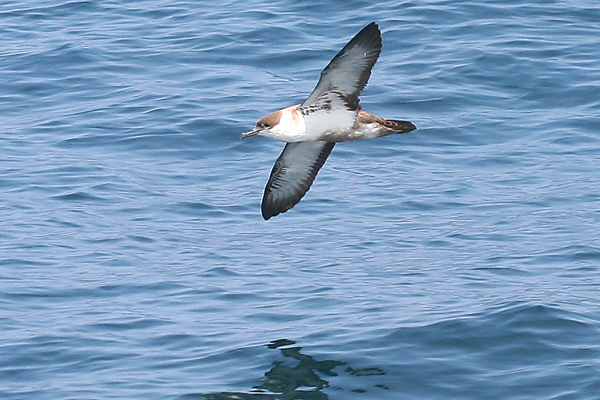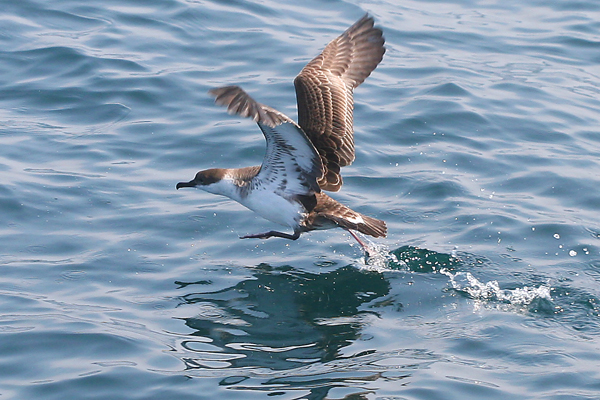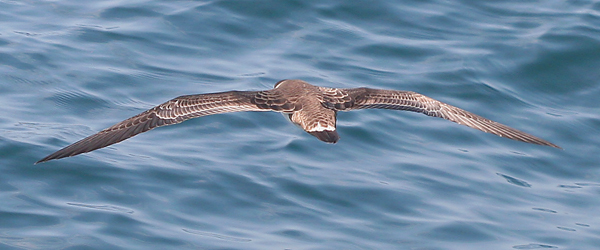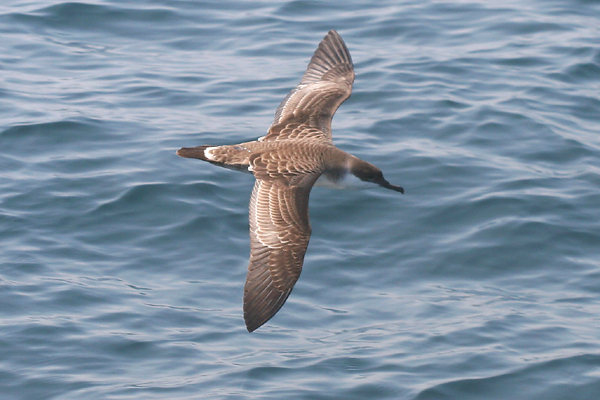 While the birds were great we were not allowed to forget that the ostensible purpose of the trip was whale-watching, and, eventually, we saw a whale, a Fin Whale to be exact, though, for such a large creature, it was rather anticlimactic to see it.
All in all it was a fun trip, and well worth the $49 each that it cost. Interested in going on a CRESLI trip yourself? Well, go ahead and make a reservation!