A couple of weeks ago I posted a series of pictures of what I called "Ratty Summer Gulls" – gulls that are just plain ugly, especially when compared to, say, breeding plumage birds.  All of the pictures were taken on a single trip to Jones Beach in June.  The coolest bird of the bunch, a tattered bird that had mostly white plumage, I left unidentified.  Why?  Well, to be honest, I was unsure of what it was, and I wanted to see what folks had to say without prejudicing anyone in any way.  My thoughts vacillated between Ring-billed Gull because it seemed small to Iceland Gull because it was so darn white and the structure just felt right.  I was really leaning towards Iceland Gull but that bird would be pretty out of place in June on Long Island, and if I have learned anything of late it is that a birder must take things like probability into account.  But how does one compare the likelihood of a June Iceland Gull loafing amid sunbathers the odds of a bleached out and freaky looking Ring-billed Gull?
Comments on the bird's identity, especially on Facebook, leaned heavily towards Iceland Gull until another birder who had actually seen the bird in question argued, basically on size, that it was a Ring-billed Gull.  So, what do you think?  First up are the two images I shared on the last post…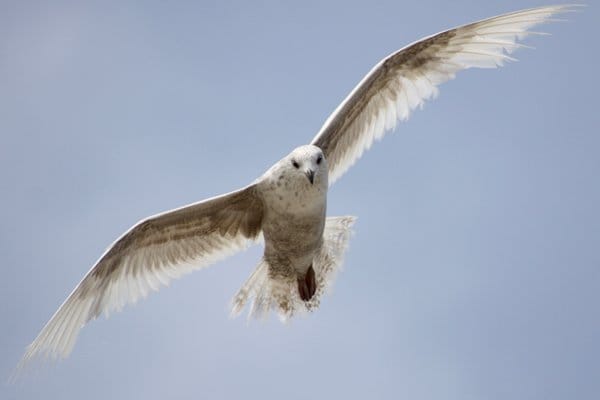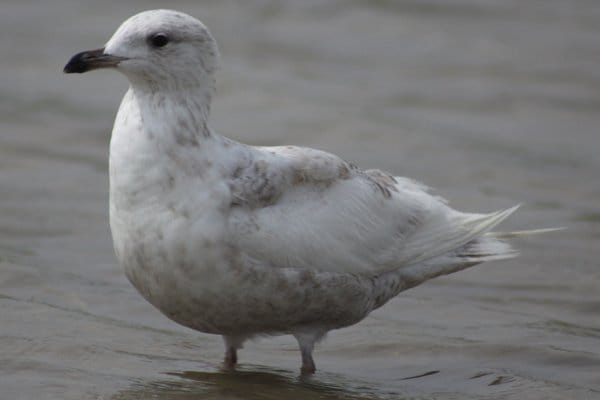 Based on those two images, what do you think?  What about when I add four more?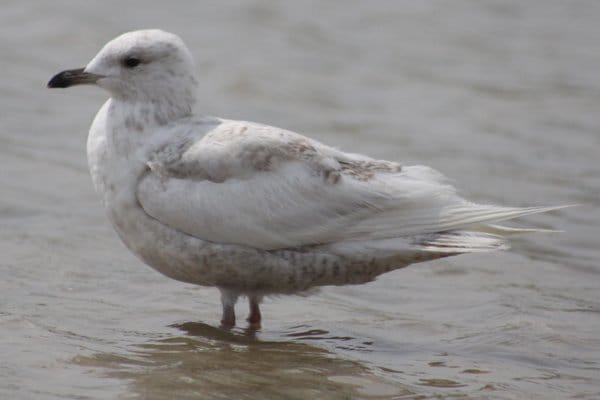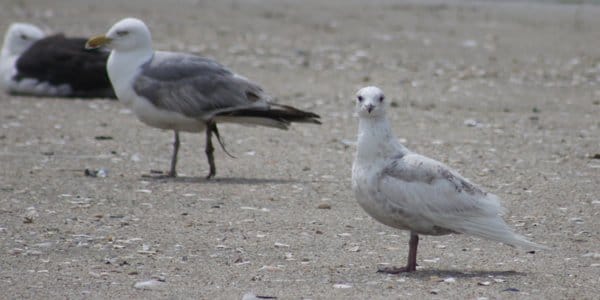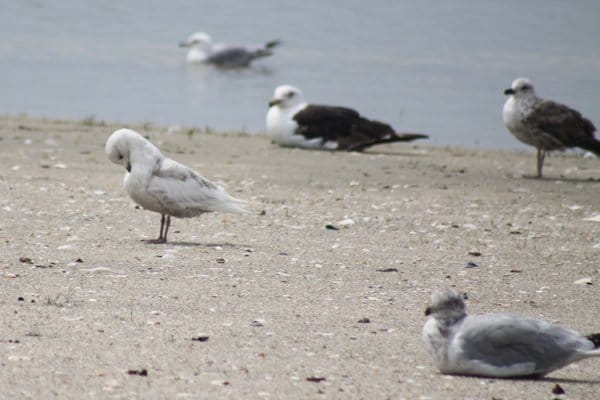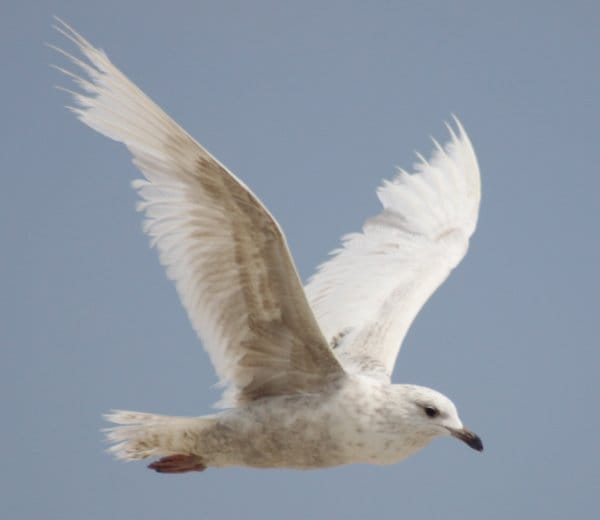 Your thoughts?
…