After weeks if not months of preparation, Christmas is finally here! Regardless of your faith or culture, you can't deny that Christmas dominates our collective imaginations this time of year. Even bird watching becomes decked with boughs of holly thanks to the annual international Christmas Bird Count. You undoubtedly have something special scheduled this weekend… what will you be doing and will you be birding? Share your plans in the comments below!
With my busy holiday schedule and busted wing, the only avians I'll be contemplating this weekend will be the Birds Of The Twelve Days Of Christmas. Corey, on the other hand, will be enjoying xmas cheer in California, hoping Santa will deliver a life bird or two. Where is Charlie going? Back to bed!
Whatever your plans this weekend, make time to enjoy SkyWatch Friday. Also be sure to come back Monday to share your best bird of the weekend!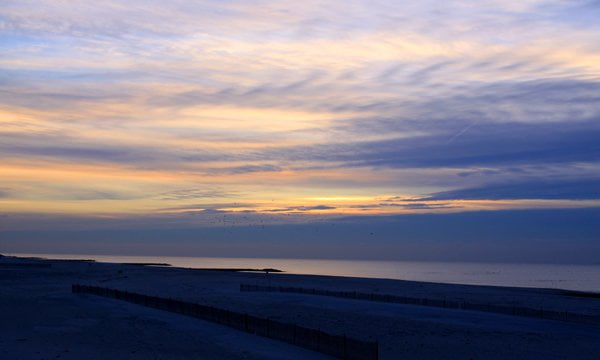 Sweet sunrise for a Christmas Bird Count