And so February comes to an end. How was yours? More important, how will you be spending the weekend that merges February with March? Will you be looking at birds? Share your plans in the comments below.
I'll be recovering from an insane week in Guatemala. I can't wait to recount the adventures we've had! Corey will still be going strong in Honduras; I for one can't wait to hear how his odyssey has been. And Charlie, well it's hard to keep track of where he is from week to week but I always look forward to finding out.
Wherever you are this weekend, make time to enjoy SkyWatch Friday…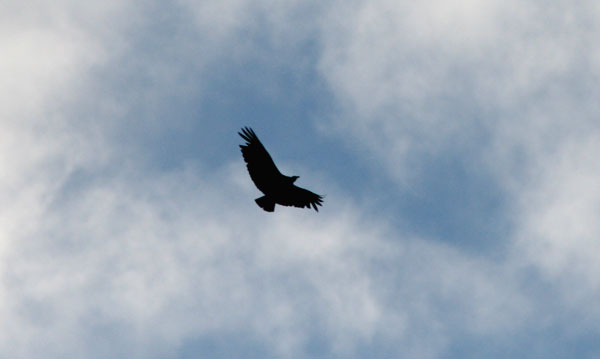 Keep your eyes to the skies for raptors like this Black Vulture over Finca El Pilar in Guatemala.