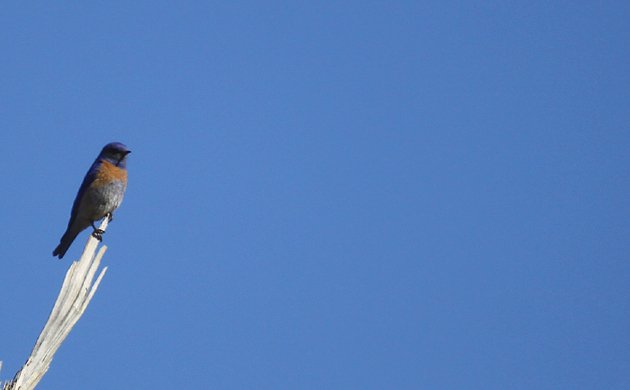 What is better than a bluebird (Western in this case) against a blue sky?
April showers bring May flowers. June showers bring mosquitoes and regret. I hope you're not dealing with rain this weekend!
I'll be admiring whatever birds choose to fly over the final weekend of the Rochester International Jazz Festival, definitely one of the best events of the year around here. Corey will be visiting his folks in upstate New York and will probably see some Ruby-throated Hummingbirds, Wood Thrush, and Red-eyed Vireos. How about you? Where will you be this weekend and will you be birding? Share your plans in the comments below.
Whatever your plans this weekend, make time to enjoy SkyWatch Friday. Also be sure to come back Monday to share your best bird of the weekend!