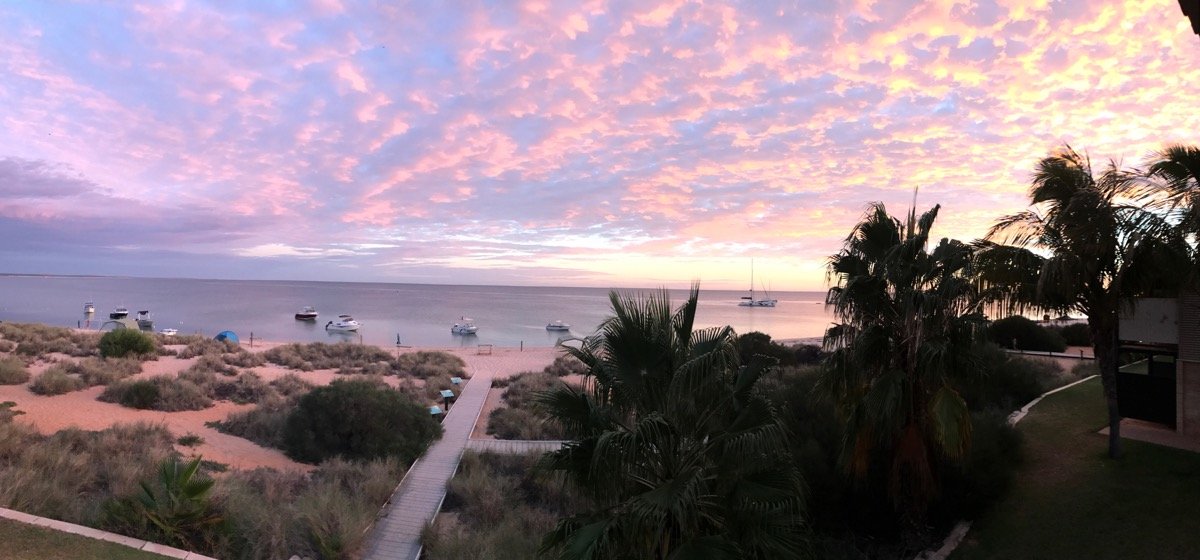 Oh, to be birding at Shark Bay in Australia
Mid-June causes confusion in the United States, in that summer hasn't officially started but life post-Memorial Day definitely carries that summer feeling, Except, of course, that some parts of the country have been downright chilly. What season are we in right now? Conditions vary wherever you are, but take comfort in the fact that birds hang around whatever the season.
I'll be hiking around Letchworth State Park this weekend, hoping to spy some of the resident warblers. Corey will be getting up into the counties north of NYC on Saturday looking for breeding birds and in Queens on Sunday. How about you? Where will you be this weekend and will you be birding? Share your plans in the comments below.
Whatever your plans this weekend, make time to enjoy SkyWatch Friday. Also be sure to come back Monday to share your best bird of the weekend!