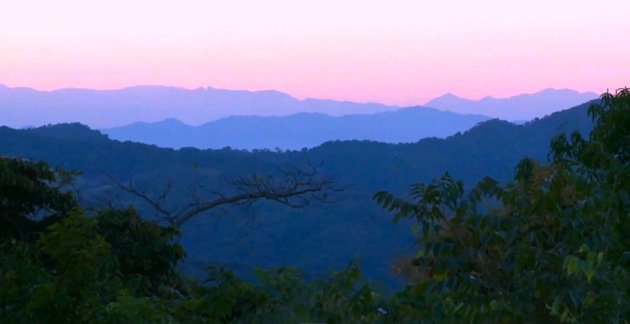 Lilac skies over Tecuitata, one of the most productive coffee plantations in the area of San Blas, Mexico
(According to James Currie, the birding in San Blas is super productive as well.)
This weekend, revelers in and out of the United States will be venerating the color green, which is just one of many ways to observe St. Patrick's Day. Nature lovers, of course, tend to venerate green every weekend though in a more sober fashion. Perhaps some of you will combine celebrations… we haven't heard any good drunk birding stories in a while!
But while most of you will be celebrating St. Patrick this weekend, I'll be celebrating my son on his 9th birthday! Based on the number of kids I'll be hosting, I don't expect to get much birding in. Corey doesn't either since work will intrude into his nature watching time. How about you? Where will you be this weekend and will you be birding? Share your plans in the comments below.
Whatever your plans this weekend, make time to enjoy SkyWatch Friday. Also be sure to come back Monday to share your best bird of the weekend!