Costa Rica enjoys an international reputation as an iconic birding location, bursting with epic Neotropical species and breathtaking natural attractions.  The country blazed broad ecotourism trails that many other Central American countries still hope to follow. Understandably, certain lodges have, over the years, come to be associated with the Costa Rican birding circuit. Yet, bird watchers in search of the Pura Vida would do well to look beyond the handful of hotels most tour guides mention. Stay at Zamora Estate and you'll have a chance to enjoy what will undoubtedly be a future fixture in the firmament of Costa Rican birding ecotourism.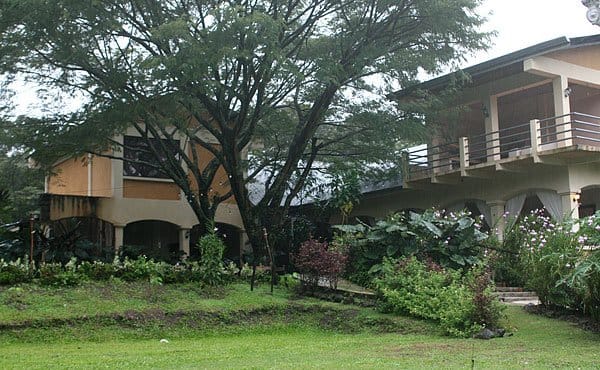 Three nights at Zamora Estate were one of the highlights of an admittedly rainy visit to Costa Rica. But if the weather were better, I'd surely have loved this secluded sanctuary more. What's not to love about having one's own lavishly appointed bungalow perfectly situated in the Central Valley, yet still overlooking an active egret rookery?
Zamora Estate protects acres of unspoiled habitat within one of the fastest growing sections of San Jose, a holding that has sustained four generations of the Zamora family. Roman Zamora and his wonderful wife Ana have turned the estate into both a showcase of truly gracious hospitality and a sanctuary for a surprisingly wide array of wildlife just minutes from the biggest mall in Latin America (be sure to visit the posh Multiplaza!)
The estate would be attractive based on location alone, since no other lodging worthy of the appellation "eco-luxe" lies less than 20 minutes from the San Jose airport. Zamora Estate offers the ideal launching pad for adventures in the Central Valley and both the Pacific and Caribbean slopes. But ecotourists and epicureans alike would appreciate their stay no matter where Zamora Estate was found as long as Roman and Ana were their hosts. Roman is a fierce conservationist and fascinating conversationalist, eloquent on issues regarding Costa Rican culture, economy, and natural attractions. Ana is a stunning chef with a gift for making genuine connections with guests. In fact, as a testament to the pair's preternatural gifts as hosts, meals with them and the other guests felt more like special moments among friends and family. Rarely have I felt as comfortable as quickly!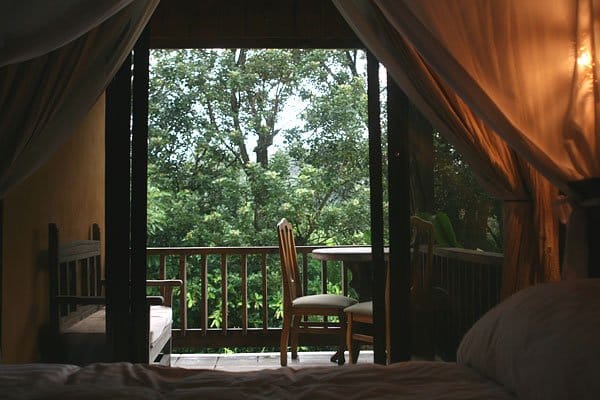 Any visitor to the country will love Zamora Estate for the gourmet food, sumptuous accommodations, and superior service, especially in such a convenient location. Nature lovers, however, will find the estate a special slice of paradise. Over 144 different bird species have been spotted on the grounds, including crackers like Lesser Ground-Cuckoo and Spectacled Owl. I regrettably didn't have a chance to explore the nature trails and vineyards, but didn't really have to considering all the action right outside my window. The centerpiece of the estate's natural tableau is a large pond complete with an active wader rookery protected by an ornery Caiman. Cattle Egrets dominate the rookery but are joined by Little Blue, Tricolored, and Green Herons, both American night-herons, and at least a couple of Northern Jacana. Guests will probably be most impressed with the blatant views of normally elusive Gray-necked Wood Rails, but I'll always remember long, loving daily looks at my life Boat-billed Herons!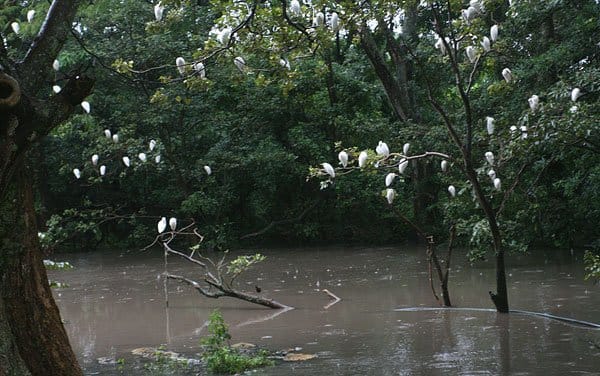 In fact, I'll always remember my stay at Zamora Estate because the experience delivered everything I look for when traveling. Obviously, I love nature, but I also appreciate an abundance of creature comforts. Not only did Zamora Estate deliver in terms of both birds and a fundamental commitment to conservation–Roman even finds hummingbird feeders inconsistent with his philosophy of protecting nature and instead planted an extensive array of flowering plants for the local nectar sippers–but this bed and breakfast offered all of the amenities I enjoy at an extremely high level of quality. The beds were incredibly comfortable, the grounds lush, and the panna cotta absolutely to die for! Most important, staying there also opened the country to me in a way I know wouldn't have happened in a different setting. Depending on where you travel in Costa Rica, you might not catch a glimpse of that fabled Pura Vida, but when you visit with Roman and Ana, you discover exactly what that means! I highly recommend including Zamora Estate in any Costa Rican itinerary.