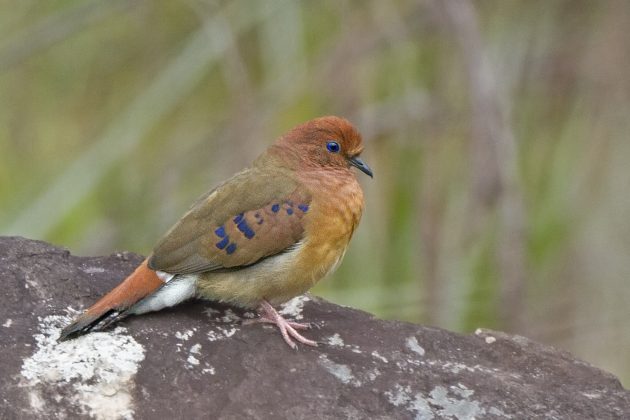 This past week in birding news was nothing if not exciting.
Almost 16,000 birders, participating in the second annual Global Big Day on May 14th, ticked some 6,284 species worldwide. (Let's see Noah Strycker do that!)
Unfortunately, those numbers may dip in the future, if the North American Bird Conservation Initiative is right and one-third of the continent's birds are threatened.
For now, though, score one in the positive side of the ledger as a long-lost species—the Blue-eyed Ground Dove—has been rediscovered in Brazil. (Photo above by Rafael Bessa, BirdLife International)