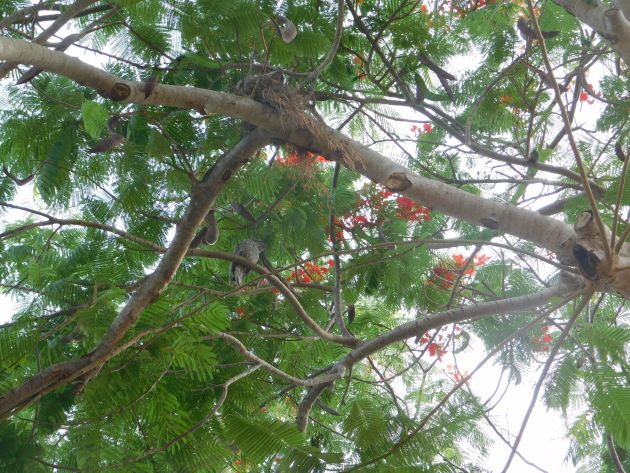 Our Christmas Day in Broome was much like any other Christmas day in that we did a bird list for the day. We usually expect to see over one hundred bird species around the local area during the day and this year was no different. However, we had a beautiful surprise put on by Mother Nature, which really started our day off well. We had a walk around our local area to start our list after putting a few bird species on from our garden whilst we had a coffee. We checked the Poinciana tree to see what the Tawny Frogmouths were up to and there was one huge surprise! In the photo above there is an adult Tawny Frogmouth above the nest as well as the one in the nest.
We now know why the Tawny Frogmouth chick in the header photo in my post last week looked so worried. It may well have not been so concerned about the height of the nest in the tree, but the fact that it was going to have to move out of the nest to make room for its smaller sibling! We had first observed a Tawny Frogmouth chick in the nest on the 15th December and the adult had looked rather "raised" in the nest for a few days before. However, we had no idea there was another Tawny Frogmouth chick in there that did not show its face until Christmas Day!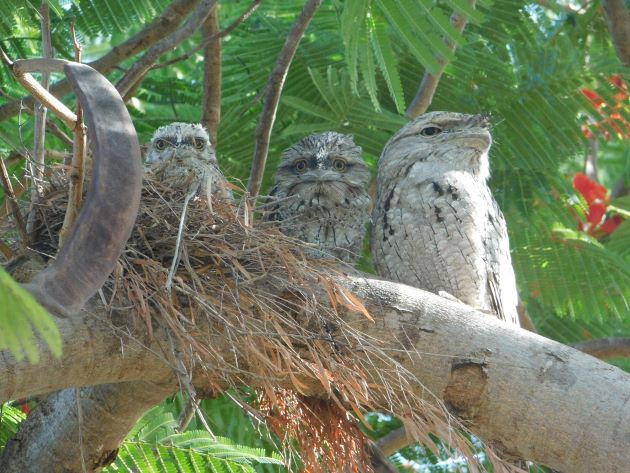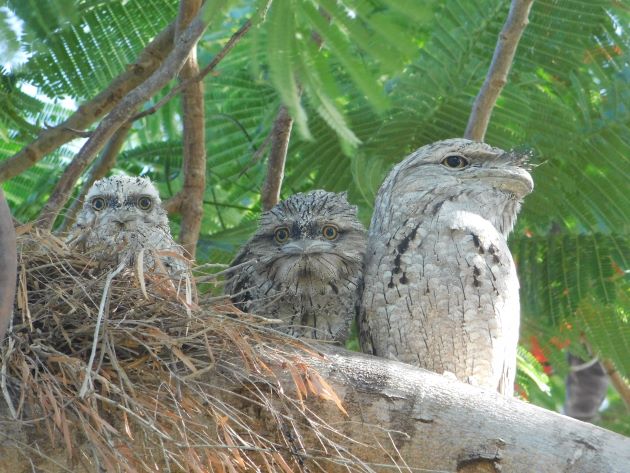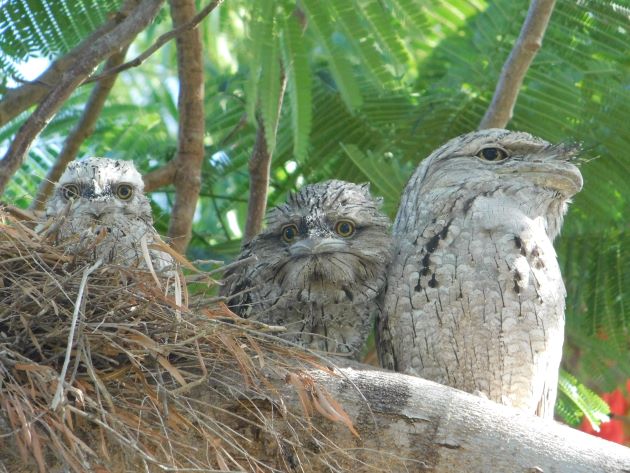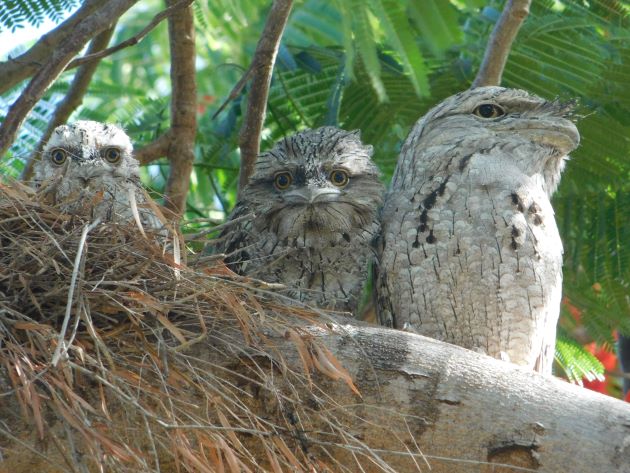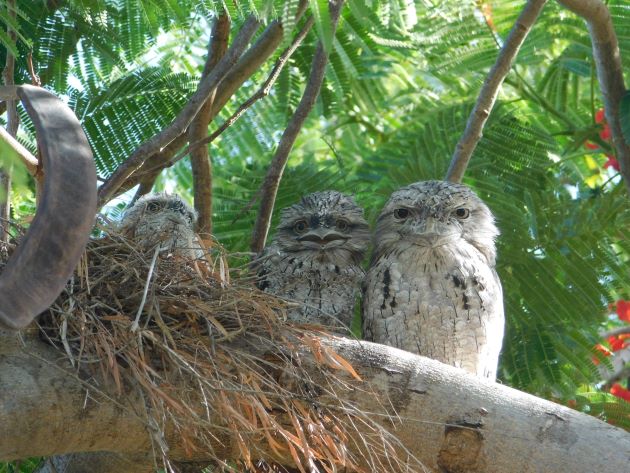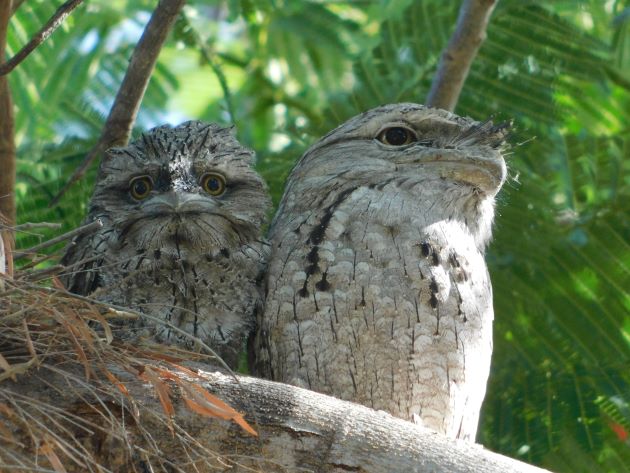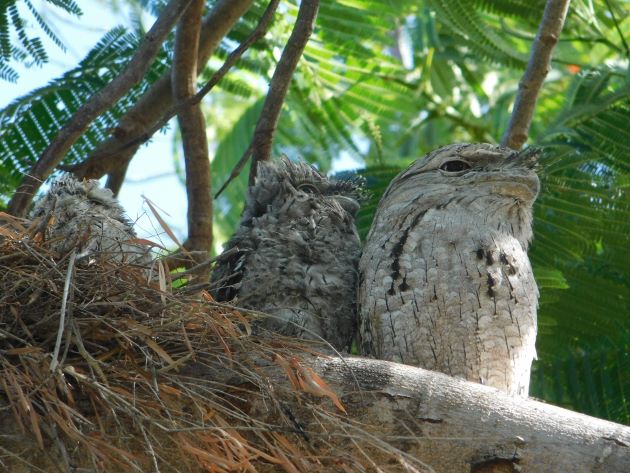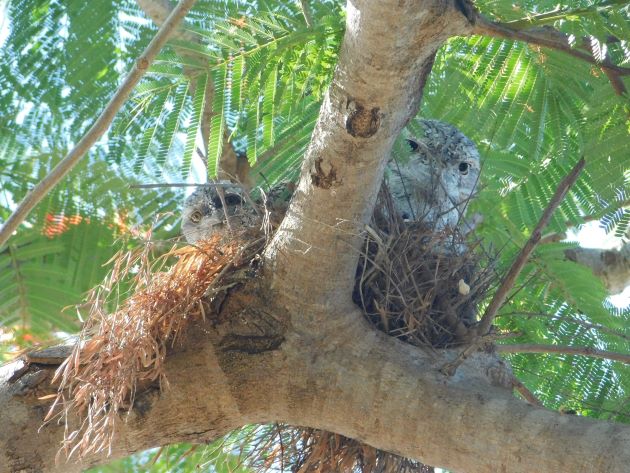 Christmas Day surprise of an extra Tawny Frogmouth chick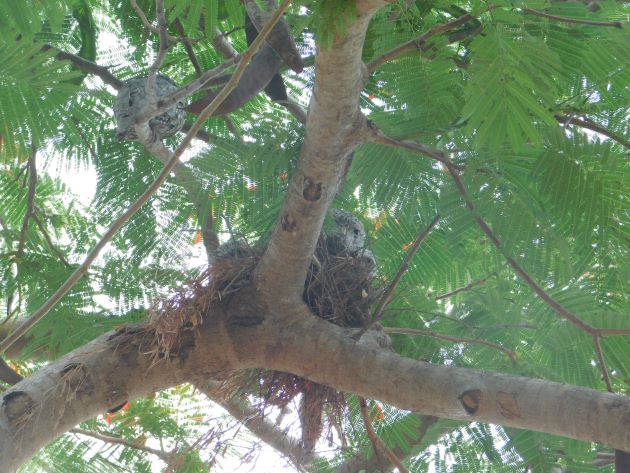 One adult Tawny Frogmouth in the nest and the other above the nest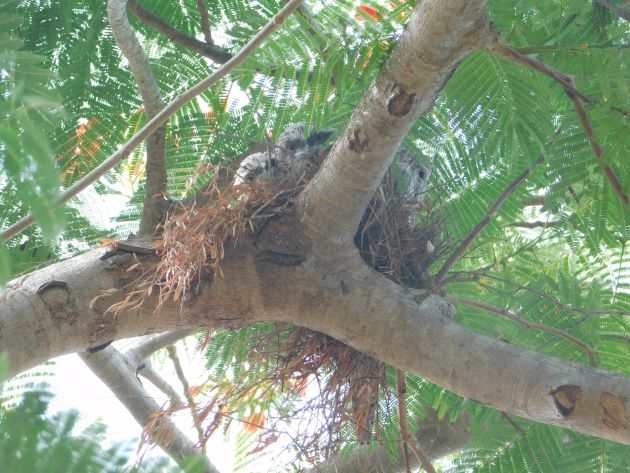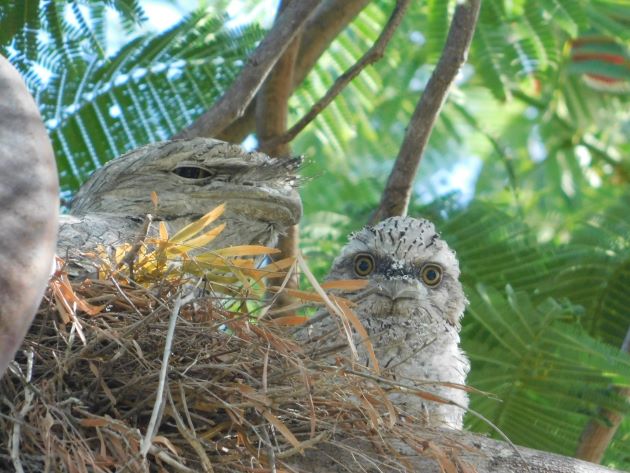 Tawny Frogmouth nest
One day this week one of the adult Tawny Frogmouths was right against the footpath in a Frangipani tree. It clearly thought that we could not see it!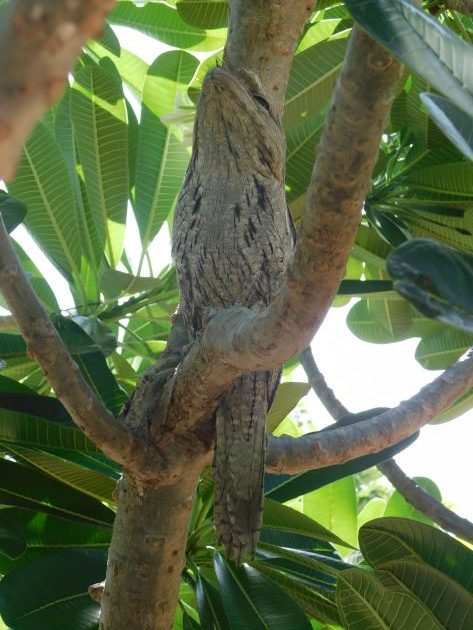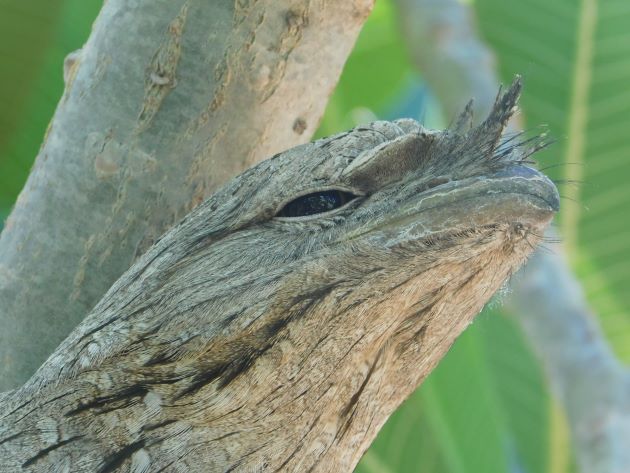 Adult Tawny Frogmouth
We had the first of our wet season rain last Thursday with 24mm falling in twenty minutes and wind gusts of 83km/hr and the Tawny Frogmouths are no longer in the nest. No doubt they were aware of the rain coming and all moved to a safer tree, because Poinciana trees can be rather brittle in stormy weather.
As this post goes up we will have hopefully had a successful start to our 2023 bird list and we wish you all the best for the New Year and that you all have good health and good birding.