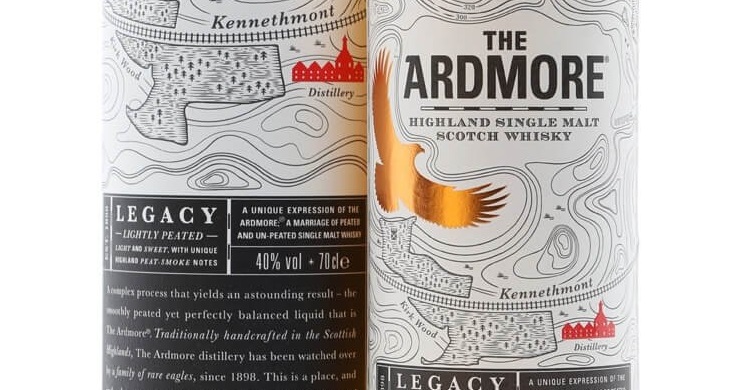 Whiskey Month at Birds and Booze:
After going on hiatus last year, Birds and Booze's Whiskey Month at 10,000 Birds is back and setting its sights on whiskeys all month long this February. The cold and dreary dead of winter is as good a reason as any to warm up with a restorative dram of uisce, especially after a blustery morning spent scanning flocks of gulls on an icy shore, trudging through woodland snowdrifts in search of new year-birds, or any other half-crazed birding one does in the dead winter. All month long we'll be visiting – in spirits, at least – the rugged Celtic landscapes of Scotland and Ireland where whiskey was born and – with luck – have a look at the birds that inhabit them.
We remain in Scotland for this third week of Whisky Month at Birds and Booze, but we've headed east from the Speyside region we explored earlier this month toward the Aberdeenshire Highlands. Our featured whisky this week is the Ardmore Legacy, a lightly peated single malt expression from the Ardmore distillery in the village of Kennethmont. Bottled without an age statement, Legacy is the flagship whisky of the Ardmore lineup and is distilled from a mix of 80 percent peated and 20 percent unpeated barley malt.
The Ardmore emblem is a soaring Golden Eagle, emblazoned in brilliant copper on each of its bottles. We had a look at this magnificent raptor two years ago during the first installment of Whisky Month, including the sometimes fraught and uneasy relationship between eagles and people in Scotland. Unfortunately, these conflicts haven't been entirely eliminated, as evidenced of this unhappy story of a Golden Eagle poisoning just this month at another Scottish hunting estate. On that unhappy note, perhaps it's best to get on with the tasting and drink to a better life for eagles in Scotland.
A Golden Eagle and perhaps the largest quarry it's capable of taking in an illustration by Scottish painter and illustrator Archibald Thorburn (1860-1935) from Augustus Grimble's The Deer Forests of Scotland (1896).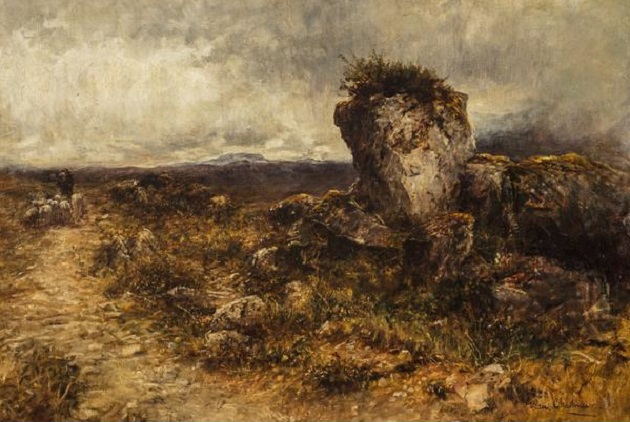 The Eagle's Nest, Skye, by Scottish painter George Paul Chalmers (1833-1878).
The Ardmore Distillery was founded in 1898, along the banks of the River Bogie, and it draws its water from springs around Knockandy Hill. Ardmore is aged on site in American oak bourbon barrels and refill casks, and the bulk of the distillery's production is destined for the blending of Teacher's Highland Cream, though some of it is bottled as single malt whisky, as with the Legacy expression introduced in 2014. According to the whisky's packaging, "the distillery has been watched over by a family of rare eagles, since 1898." Presumably, this sentinel duty has involved many generations of watchful eagles – unless, of course, this aquiline family has been blessed with the unusual longevity of Pale Male.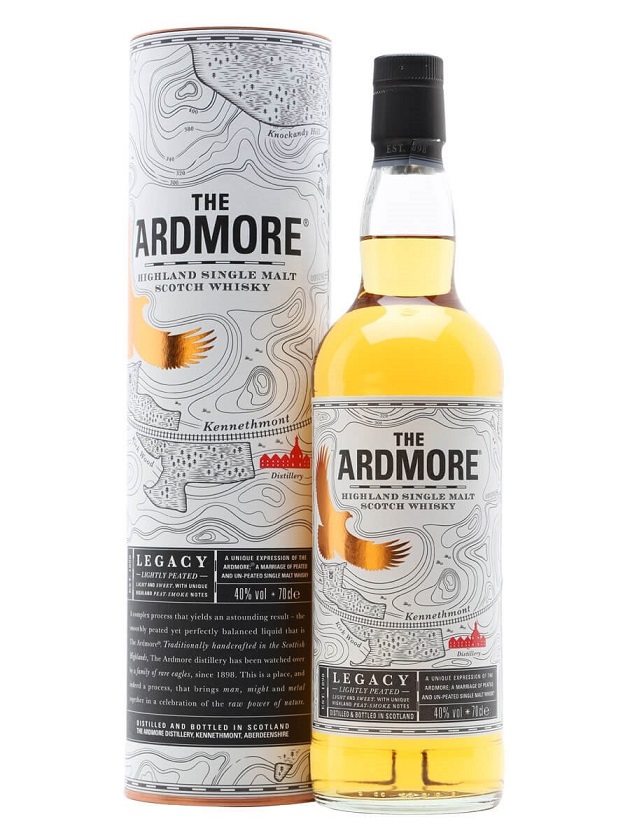 Ardmore Legacy offers a smoky, malty, and saline bouquet, with notes of Christmas spice, pears, vanilla, and marzipan. The sweetish and spicy palate is tinged with peat, honey, cinnamon, and oak, brought to a close with a long, smoky finish. Generally offered at a very affordable price for a single malt, Ardmore Legacy is a pleasantly characterful yet approachable whisky.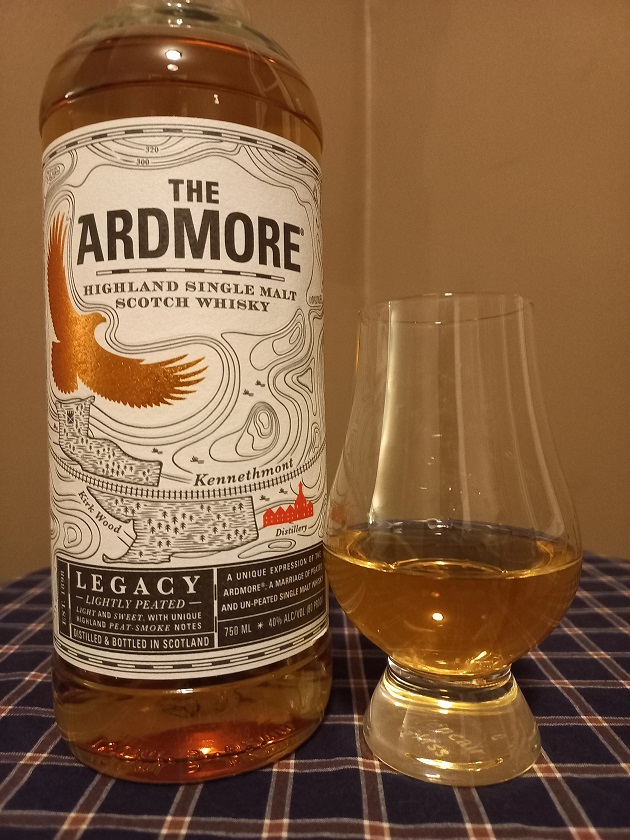 Good birding and happy drinking!
---
Ardmore Distillery – Ardmore Legacy Highland Single Malt Scotch Whisky

Three out of five feathers (Good)