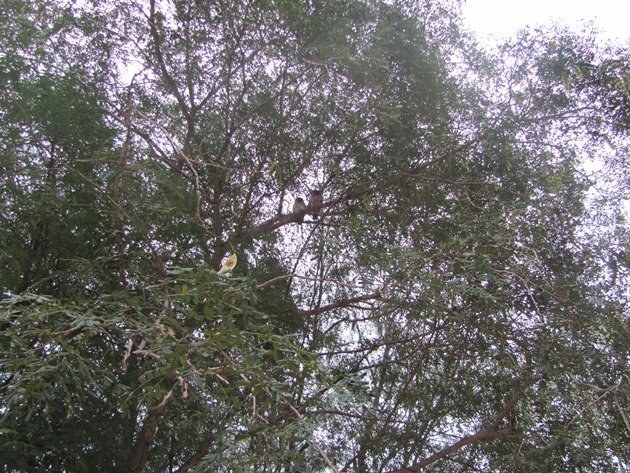 We are lucky enough here in Broome to have a pair of Barking Owls that have chosen to roost in town. Over the years there have been Barking Owls observed in the Town Beach area and the Courthouse gardens and we have heard them "barking" at home as well. They are large birds at approximately 40cm/16 inches and therefore quite visible in tall open trees. We have heard them while camping to the north of Broome and have accidentally flushed them during daylight hours, though they do not fly very far when disturbed. They have very distinctive wide yellow eyes, as you will see from the photos below. The first time we observed the pair of Barking Owls this year it was very dull and late in the day and they stared down at us from the top of a tall tree. One then decided to puff out its throat at us and we left them to relax in the tree before they headed off to hunt in the evening.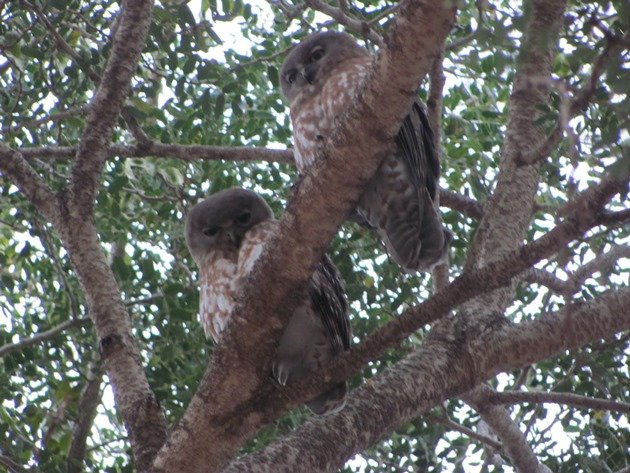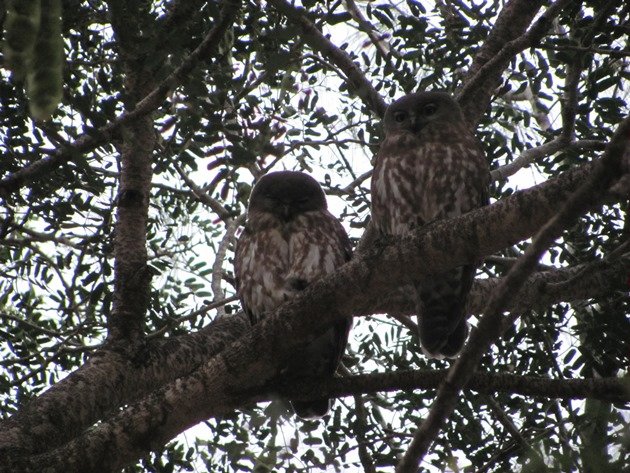 Barking Owls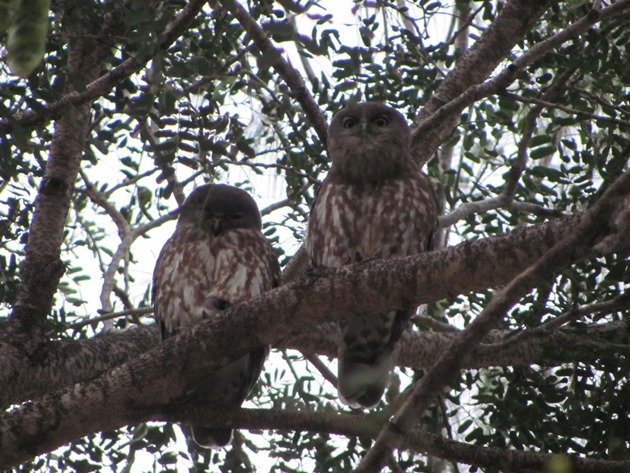 Barking Owls-puffed out throat!
I then returned on a sunny morning to observe them in much better light and I took the following photos for you all to enjoy! I was intrigued by the different dilation on the eyes!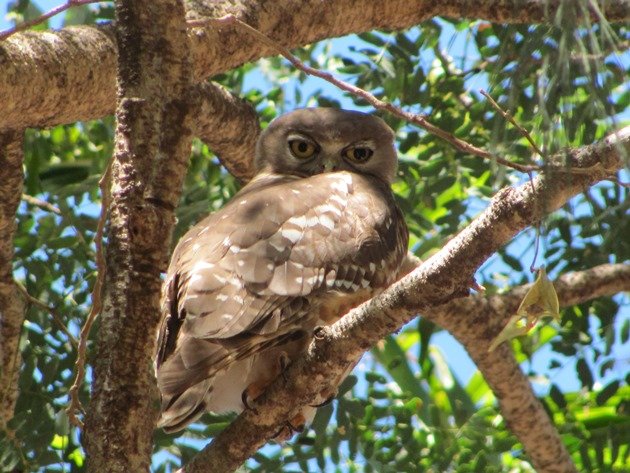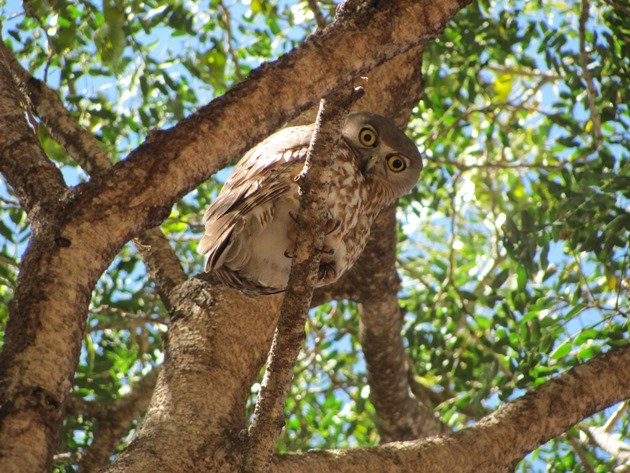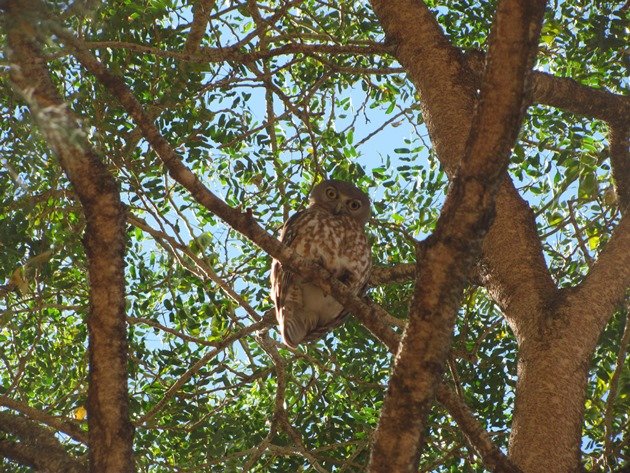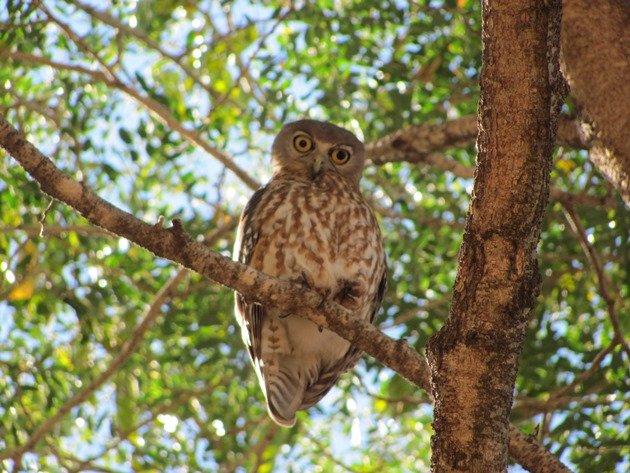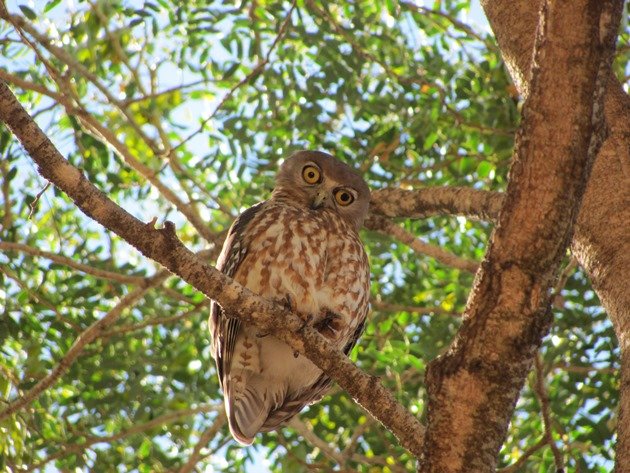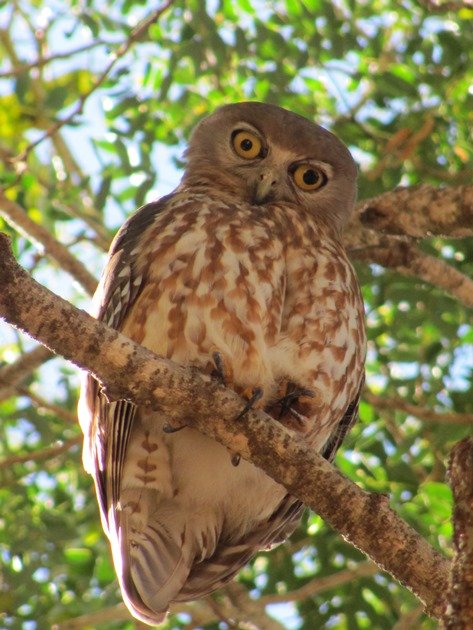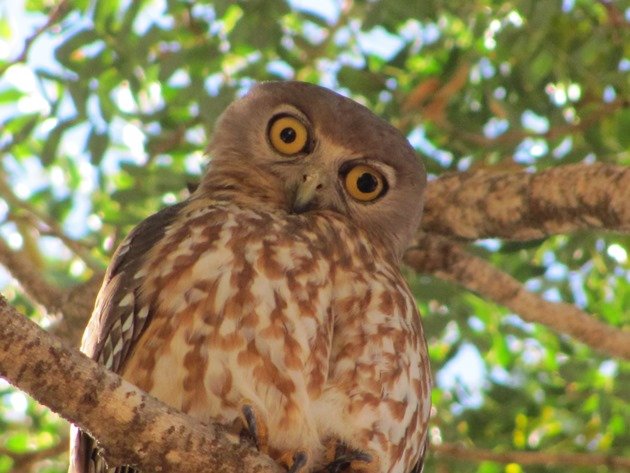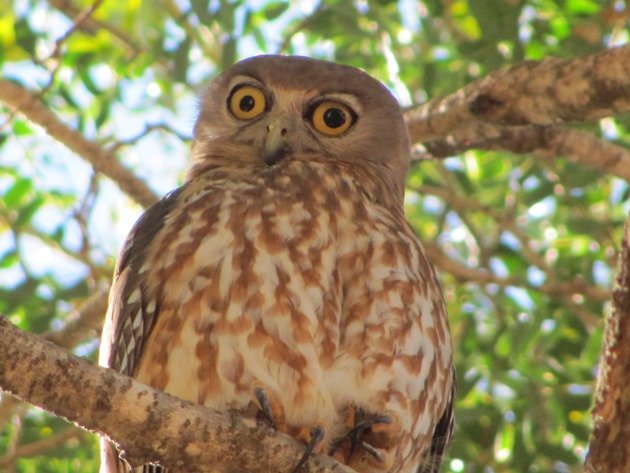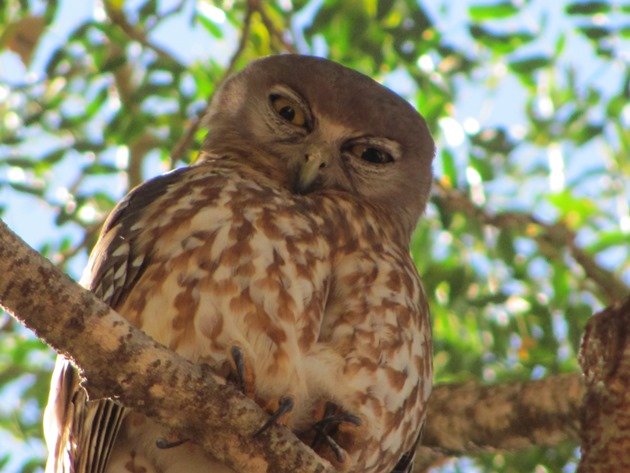 Barking Owl
I have never recorded the sound of a Barking Owl, but I have found that it is available on this website, so you can listen to the "bark" of the Barking Owl wherever you are in the world. There is also plentiful information about the species at the website, so I will just fill this page with photos!