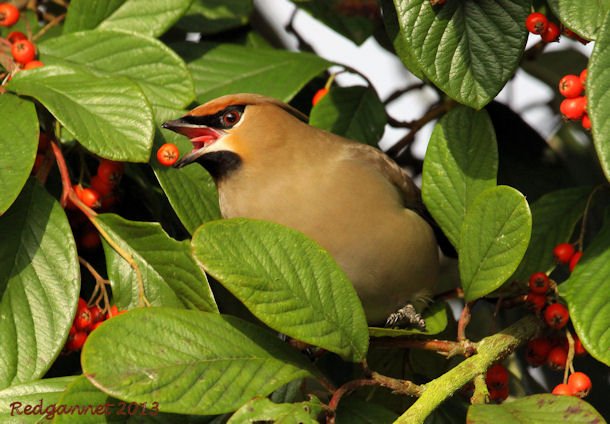 As the summer heats up, we birders are already looking ahead to returning passage migrants and waiting impatiently for the cooler temperatures that bring our respective winter visitors. The prime cause of my impatience is the Bohemian Waxwing. Seldom does a bird live up to its billing as well as this one.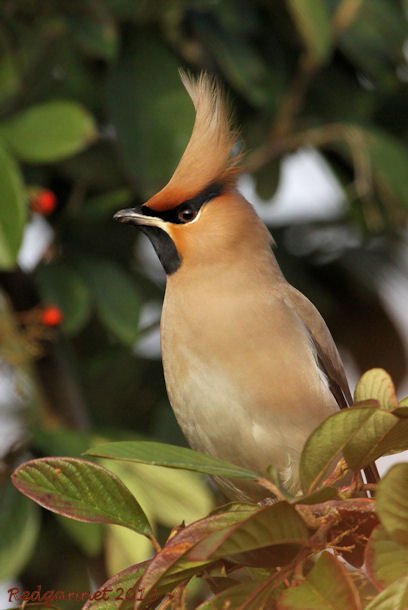 I suspect that I was the last person in the UK to get the waxwing tick after missing 2 good irruption years, but eventually my incompetence paid off when a flock was reported in a small village close to my home. The novelty had worn off by now and all the other British birders were away looking for other exciting species, leaving me with a bushful of Bohemian Waxwings all to myself!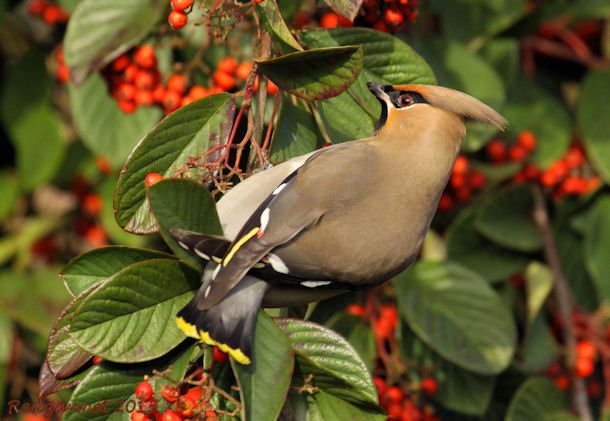 This species moves into Great Britain from continental Europe and Scandinavia when the weather gets really cold or when their food supplies run out. Good breeding years often result in the available resources being used up quickly, so the birds have to look further afield and often cross the North Sea to Britain. They are usually seen first in Scotland and the north of England where they appear in large flocks. Sightings further south are later and usually consist of much smaller flocks.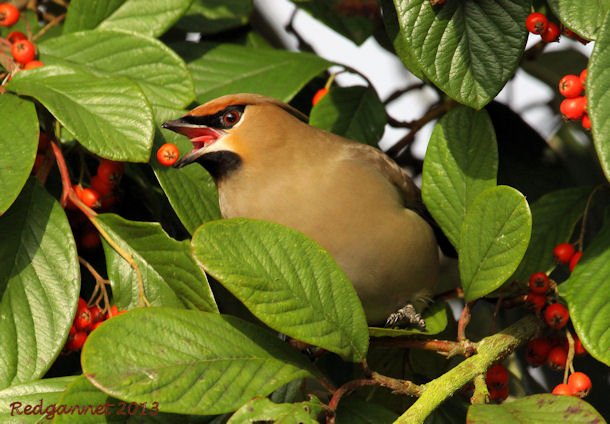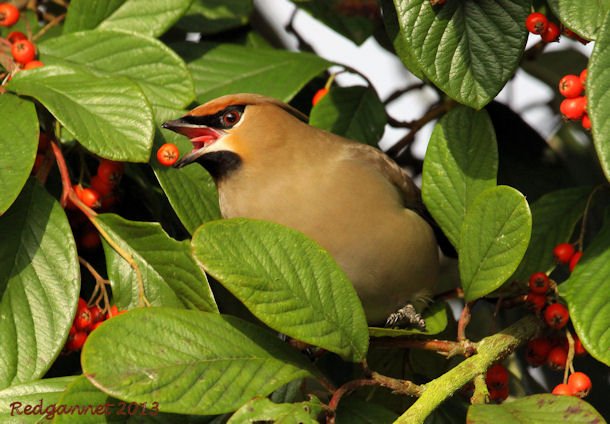 If you enjoyed this post and would like to see more great images of birds, go to our 10,000 Clicks section where you will find our big (and growing) gallery page here at 10,000 Birds.