One sure way to heighten the pleasure of a special bird sighting is to brag about it later. Step right up and share your best bird of the weekend.
My best bird was a sharp Hairy Woodpecker doing its best flicker imitation by gleaning the ground for bugs. Corey's was most likely a long-range Bald Eagle soaring just west of the Hudson River north of the Saugerties Lighthouse Trail.  Then again, the Eastern Bluebird below seen at the Great Vly, also in Saugerties, doesn't look so bad either…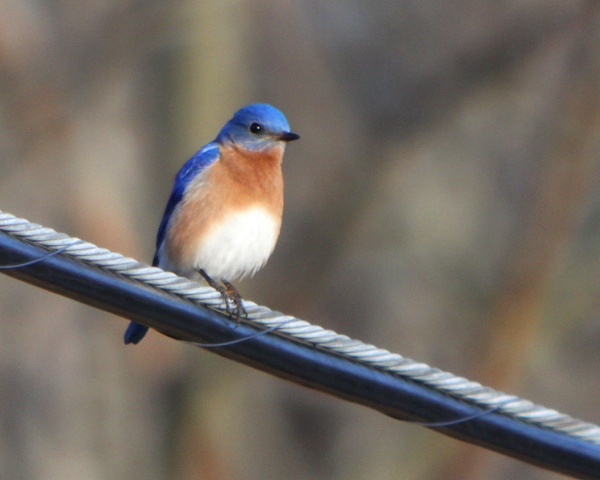 What was your best bird of the weekend? Tell us about the rarest, loveliest, or most fascinating bird you observed in the comments section. If you've blogged about your weekend experience, you should include a link in your comment.