The first weekend of April, with all of the hilarity and spring fever it inspires, has passed, which brings all of us north of the Equator closer to spring. April is a most mercurial month; hopefully, you found a an opportunity to get out this weekend and seized it!
Corey's best bird of the weekend was a male Long-tailed Duck in breeding plumage off the coast of Queens.  Mine was a waterfowl as well, but a goose instead of a duck. I took Ivy to feed the birds up at Irondequoit Bay and observed this small goose.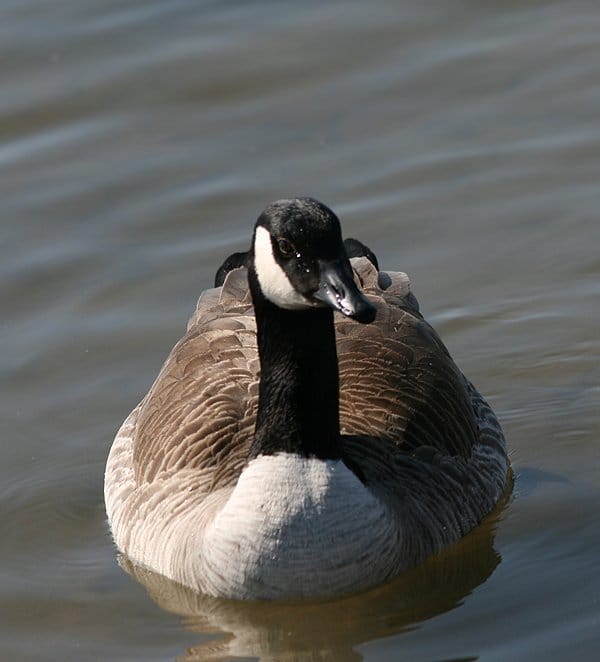 My guess is that, not diminutive enough to be a Cackling Goose, it is a Lesser Canada Goose. Do you agree?
What was your best bird of the weekend? Tell us in the comments section about the rarest, loveliest, or most fascinating bird you observed. If you've blogged about your weekend experience, you should include a link in your comment.