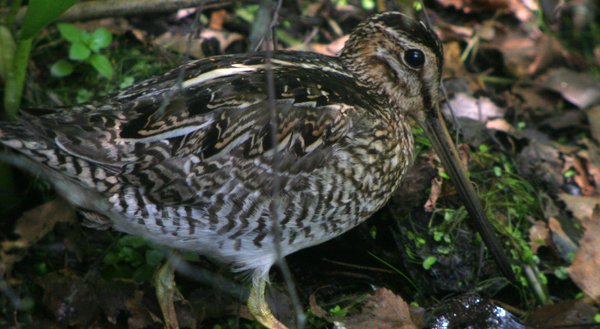 The observation that March comes in like a lion (yes, I'm still talking about this old chestnut) generally refers to the complexion of the weather this time of year. But everything feels a little wild these days, right? Maybe it's just me…
I'm already over winter weather, which means I couldn't be bothered to chase birds this weekend. Luckily, a Bald Eagle soared overhead while I was leaving the flagship Wegmans supermarket, further enhancing the experience at this beloved Rochester institution. Corey also didn't get out for much birding this weekend, but during a walk at Willow Lake Preserve near his house he and Desi were pleased to put two Wilson's Snipe to flight, Corey's first of the year. They'll do as his Best Bird of the Weekend.
How about you? What was your best bird of the weekend? Tell us in the comments section about the rarest, loveliest, or most fascinating bird you observed. If you've blogged about your weekend experience, you should include a link in your comment.