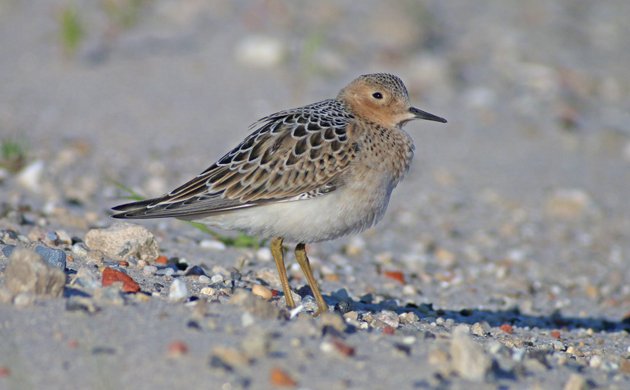 This is it, people… your last chance, at least in the United States, to wear white without committing a social faux pas. What's that? Oh right, good birders don't wear white. Carry on…
Despite the autumnal chill afflicting my part of the country, I got out onto the Brickyard Trail in Brighton, a surprisingly reliable site for Marsh Wrens. Corey's Best Bird of the Weekend was easy to choose as he spotted a Buff-breasted Sandpiper out in the Rockaways, only the third he's ever seen in Queens. The juvenile bird was hanging out in the sand between the boardwalk and the dune scrub, an unusual location for the species that probably only happened because young birds, like teenagers, often make bad decisions.
How about you? What was your best bird of the weekend? Tell us in the comments section about the rarest, loveliest, or most fascinating bird you observed. If you've blogged about your weekend experience, you should include a link in your comment.