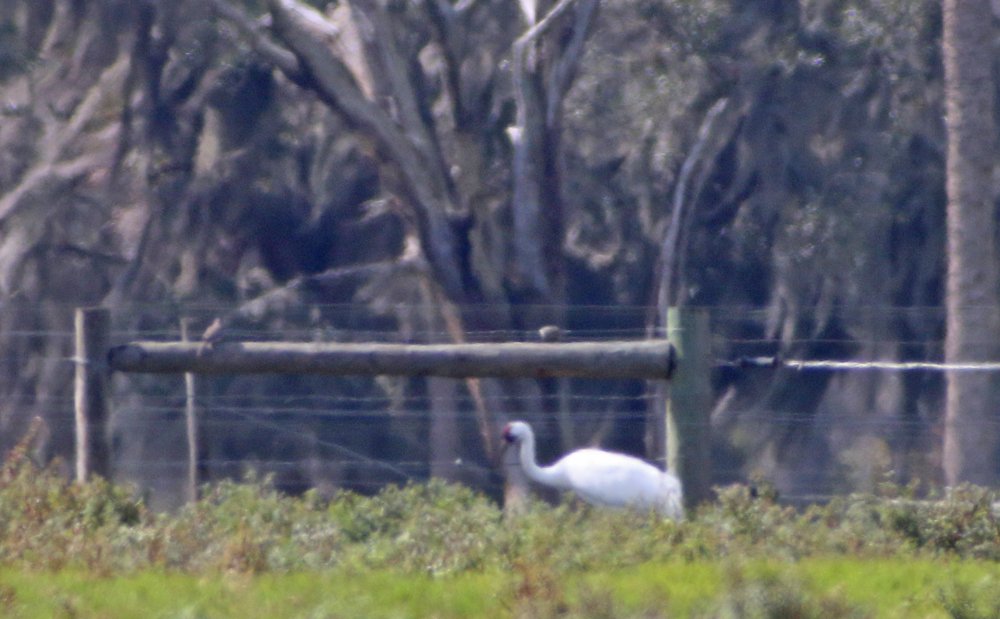 Chuck Palahniuk wrote, "The only reason why we ask other people how their weekend was is so we can tell them about our own weekend." Why he was so cynical about a meaningful exchange of beautiful moments and memories, I'll never know.
I dipped on the King Eider drake that had been holding court around Irondequoit Bay but did muster a couple of Common Goldeneyes. Corey's Best Bird of the Weekend was easy for him to pick despite the fact that he had over 100 species from which to choose. The Whooping Crane is a very special bird and seeing one for the first time is a never-to-be-forgotten experience.
How about you? What was your best bird of the weekend? Tell us in the comments section about the rarest, loveliest, or most fascinating bird you observed. If you've blogged about your weekend experience, you should include a link in your comment.