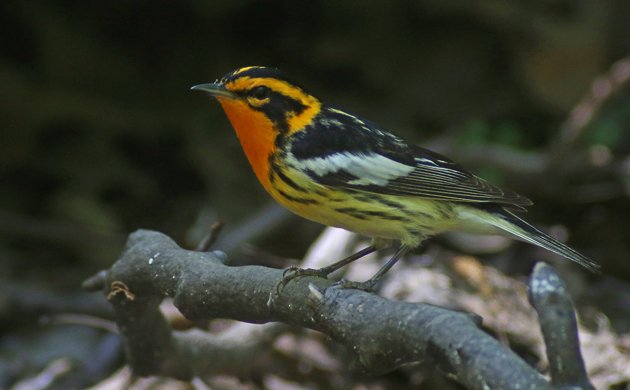 After some weekends, we reflect on better views of birds we see all the time. Other times, however, find us smiling after seeing birds we haven't seen in months. Are you smiling today?
I didn't wander far from home this weekend, but luckily a ton of new birds came to me. My favorites were the White-throated Sparrows who typically visit my feeders this time of year. Corey endured a dreary and drizzly weekend in New York City with only a few good birds to help pass the time. Fortunately, one of them was a singing male Blackburnian Warbler. Unfortunately, it stayed high in the treetops which is why the picture above is of a Blackburnian Warbler from last year.
How about you? What was your best bird of the weekend? Tell us in the comments section about the rarest, loveliest, or most fascinating bird you observed. If you've blogged about your weekend experience, you should include a link in your comment.